News
Are You There, God? It's Me, Margaret Movie Finally Happening
Kelly Fremon Craig will direct Lionsgate's adaptation of Judy Blume's seminal book, Are You There, God? It's Me, Margaret.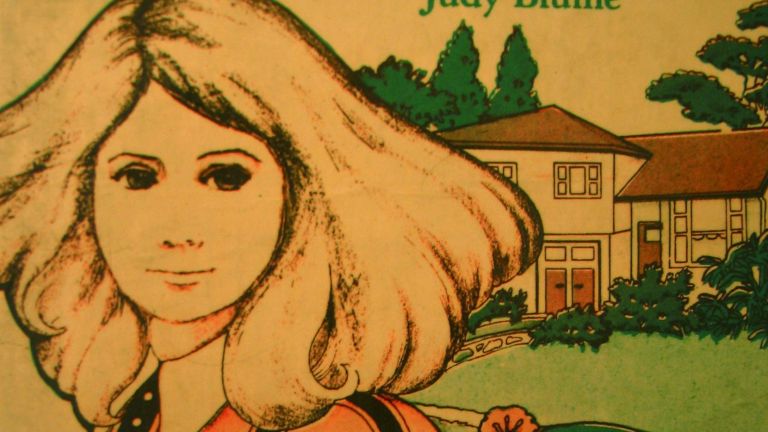 After decades of brushing off attempts to adapt her 1970 YA novel Are You There God? It's Me, Margaret. for the screen, author Judy Blume has sold the rights to the book after a rabid bidding war that saw studio Lionsgate win out.
The Edge of Seventeen director Kelly Fremon Craig has been tapped to helm the Are You There God? It's Me, Margaret. movie, and it will be produced by James L. Brooks' Gracie Films, Julie Ansell, Richard Sakai, Amy Brooks, and Blume herself.
"This title was an anthem when we first read it as teens, and it remains timeless and relevant because nothing has captured the coming-of-age experience with the same authenticity, truth, and respect. For that reason, Judy Blume is a beacon for women and girls. Kelly Fremon Craig is a filmmaker we have adored and chased for years, and James L Brooks is a hero to us all," Lionsgate president of production Erin Westerman said in a statement (via THR). "Together, they delivered an adaptation that captures all the scope and potential of the title; the themes of identity, loneliness, confidence, and kindness are urgent, ageless and more necessary today than ever before."
Fremon Craig added, "I could not be more honored to bring Margaret to the screen alongside my two biggest heroes, Jim Brooks and Judy Blume, and the fiercely passionate team at Gracie Films. Lionsgate swept us away with their resounding passion for this book and what it has meant to generations, and I am thrilled to lock arms with Erin Westerman, Nathan Kahane, Joe Drake and the rest of their exceptional team to bring this film to life."
A constant presence in '70s and '80s girls' bedrooms everywhere, Are You There God? It's Me, Margaret. is based on Blume's own sixth-grade experiences of maturing more slowly than her classmates, and follows the titular character through a range of evolving emotions as she mulls her religious confusion, all while juggling the shocks of puberty. First bras, first periods, and a burgeoning attraction to boys are all explored in the book, which has faced censorship challenges over the decades for its frank material.
"I remember the night a woman phoned, asking if I had written Are You There God? It's Me, Margaret," Blume once wrote. "When I replied that I had, she called me a Communist and slammed down the phone. I never did figure out if she equated Communism with menstruation or religion, the two major concerns in 12-year-old Margaret's life."
Blume says that 1980 particularly brought a renewed wave of opposition to the book, with censors "crawling out of the woodwork, seemingly overnight" and that she'll never know "how many teachers, school librarians, and principals quietly removed books to avoid trouble."
It certainly feels like the time is ripe for Are You There God? It's Me, Margaret. to reach a new audience.
We'll keep you updated as we hear more about this long-awaited adaptation, including when we should expect it.