Features
Ana de Armas' Most Significant Roles Before Blonde and Where to See Her Next
Ana de Armas is set to make a big splash on Netflix this week as Marilyn Monroe, and her career has been building to this moment ever since she first began acting in the U.S. by learning her lines phonetically!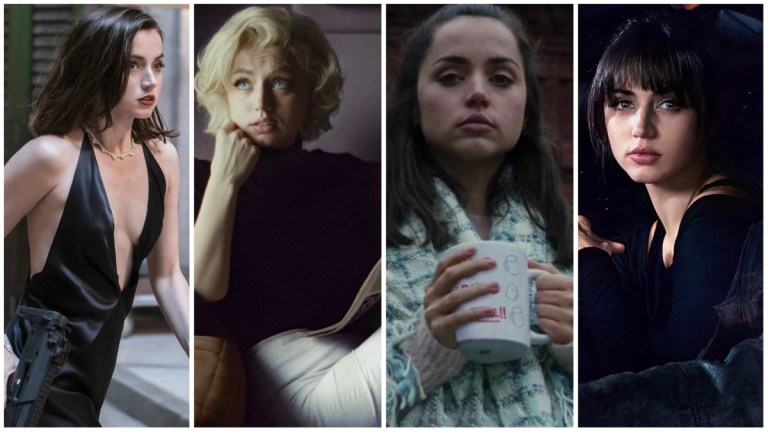 Ana de Armas is stepping into arguably the biggest role of her career with her upcoming turn as Marilyn Monroe in Andrew Dominik's Blonde. It may really be that intangible moment where she transitions from actor to star, complete with a potential Oscar nomination on the horizon, but the Cuban-born thespian came a long way to get to the apex of the movie industry, going from playing exclusively Spanish-speaking roles to starring in some of the biggest American productions on the planet.
With that in mind, let's take a look at some of the most significant roles de Armas played on her climb to the top of the movie world, as well as a peek at where we'll be able to see her on the big screen in the future.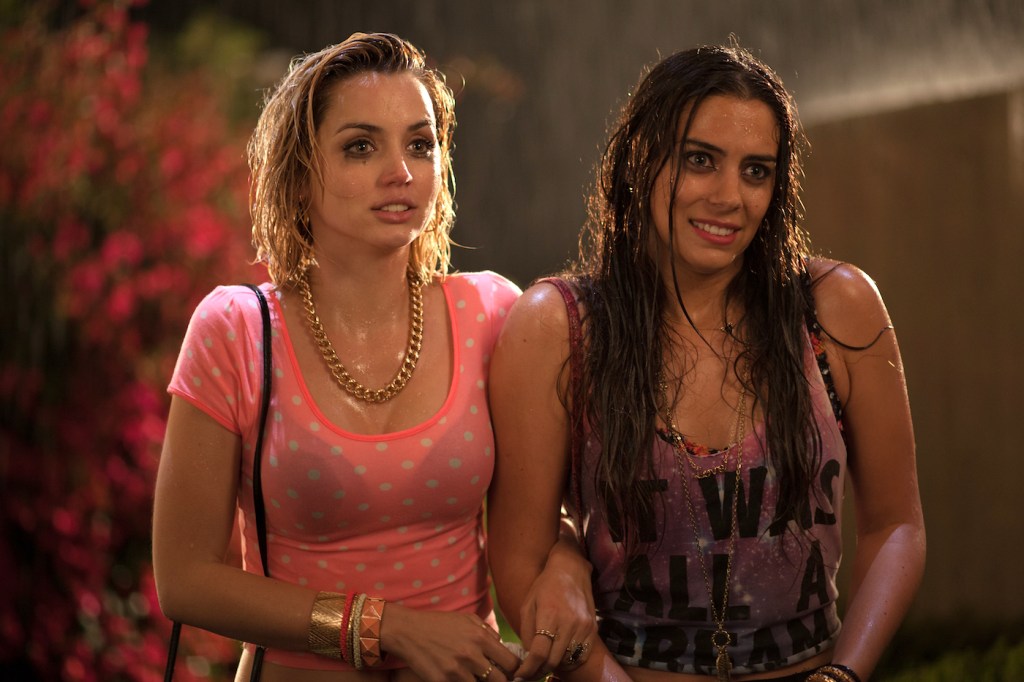 Knock Knock (2015)
De Armas's English-language debut was in Eli Roth's psychosexual mind-fuck of a movie, Knock Knock, in which de Armas and Lorenza Izzo play underage girls who tease and then torture a hapless family man (Keanu Reeves) in his own home. The film is a bit contrived and spotty in how it's laid out, making the social commentary less potent than it could have been. It relies more on exploitation than provocation. But de Armas is absolutely riveting and shows her range, exuding innocence one moment and sheer insanity the next. Is there anything she can't do? This wild-eyed performance would suggest not.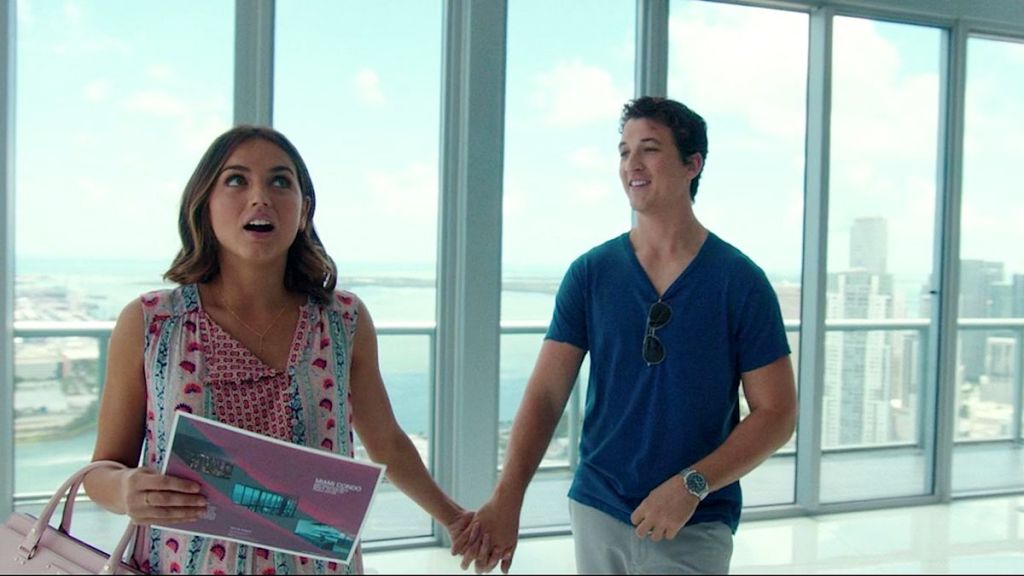 War Dogs (2016)
When de Armas was cast in Todd Phillips' 2016 dramedy War Dogs alongside Jonah Hill and Miles Teller, she barely knew any English, telling The Hollywood Reporter, "I wasn't really sure what I was saying" throughout her performance, and that she "learned [the] lines phonetically." It's no small feat to make a splash in Hollywood for any actor or actress, let alone one who doesn't even know enough to hold a conversation with her co-stars when the cameras aren't rolling. But evidently, not even a language barrier could stop the runaway Ana de Armas hype train.
Blade Runner 2049 (2017)
De Armas put on one of the most unforgettable performances in any sci-fi movie in recent memory as Joi, the holographic soulmate (or manipulative computer program, depending on who you ask) to Ryan Gosling's K in Denis Villeneuve's Blade Runner 2049. The onscreen romance was as philosophically fascinating as it was visually stunning, and de Armas was nothing short of enchanting any time she graced the screen.
"She shows more compassion and love and sacrifice than anybody else in the movie," she told the El Paso Times back in 2017. The warmth and optimism she brings to the screen is essential to the film's success, making the performance a must-watch for those new to de Armas' work.
Knives Out (2019)
You wouldn't know it at the movie's outset, but de Armas emerges as the key player in Rian Johnson's intricate whodunnit, Knives Out. As the soft-spoken Marta, you'd never imagine she'd be involved in the Thrombey family's bloody affairs to any extent, particularly because she's surrounded by so many shifty characters that she gets lost in all the bickering and barbs. This is all a narrative diversion, of course, and de Armas's natural affability and magnetism help immensely to sell the ultimate twist while asking an important question: Can murder make you a better person?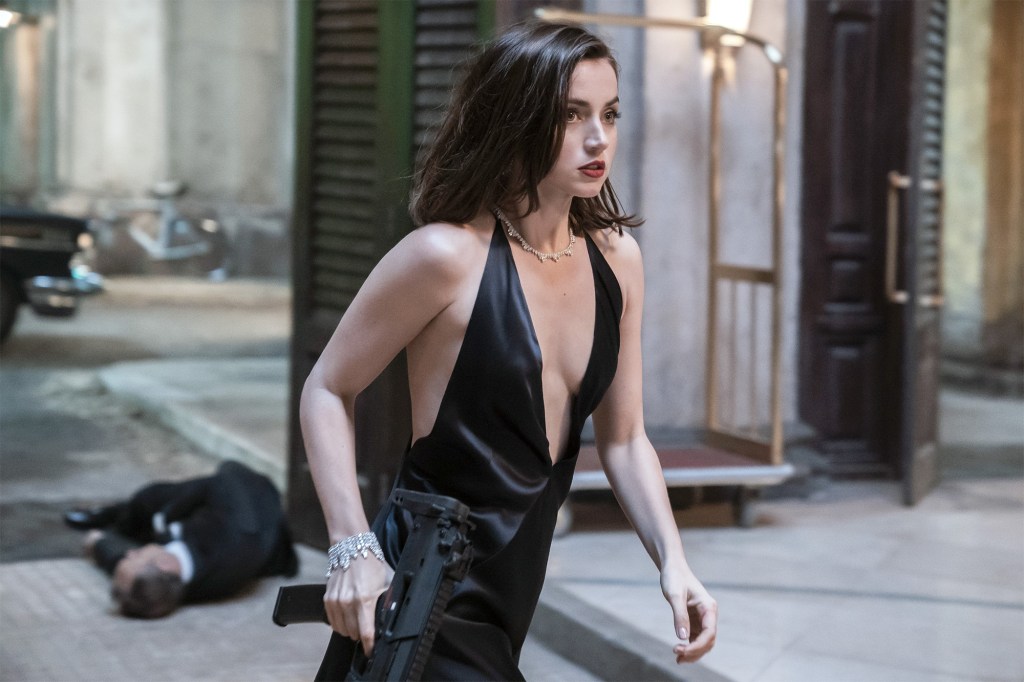 No Time to Die (2021)
It'd be easy to write off de Armas as just another Bond girl in Cary Joji Fukunaga's No Time to Die, but an actress of her caliber and range deserves more, and that's what she got… sort of. As superspy Paloma, she shatters Bond Girl tropes by proving to be 007's equal at both kicking goon ass with style and looking insanely cool sipping on classy drinks at swanky bars.
The only shame is that she's in the film for only about 15 minutes despite being advertised heavily in the lead-up to the release. More than anything, the role proved that de Armas is a box office powerhouse, even if she's barely in the movie!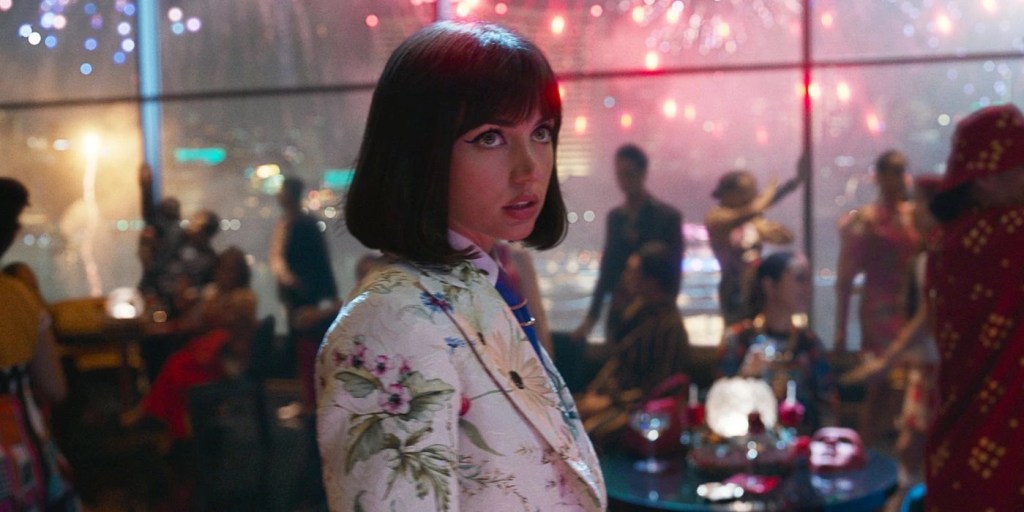 The Gray Man (2022)
Anthony and Joe Russo's pulsing action thriller, The Gray Man, seemed poised to be a runaway hit for Netflix considering the brother directors' proven success with their MCU offerings and the stacked main cast including Ryan Gosling, Chris Evans, and our girl de Armas. But the movie turned out to be a straightforward, unremarkable caper that didn't serve the actors well in the slightest, with de Armas's Dani Miranda amounting to little more than a generic, no-nonsense agent with far less depth than de Armas is capable of illustrating.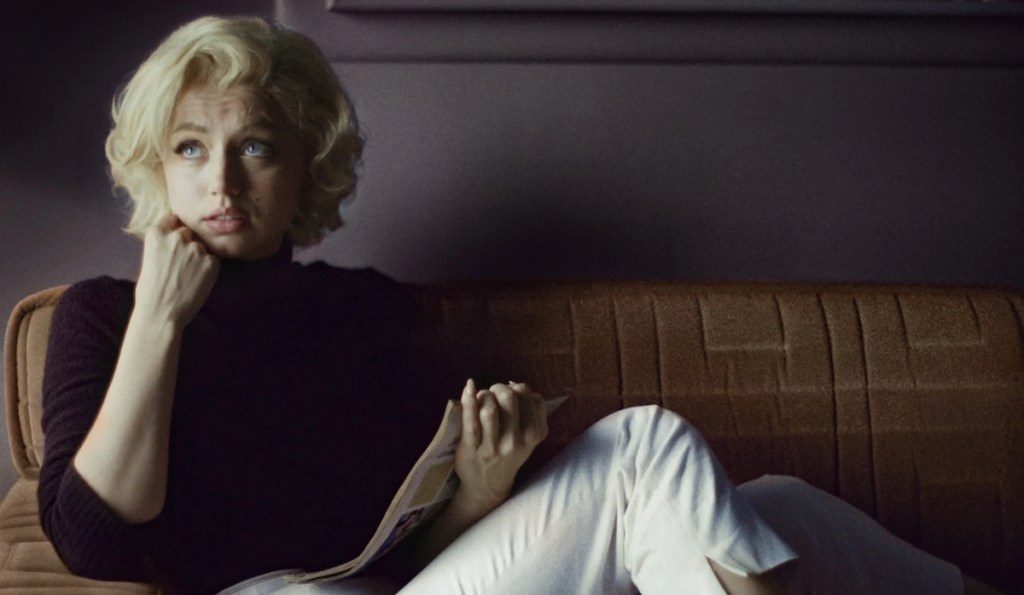 Blonde (2022)
It's safe to say Blonde is de Armas' most daunting project to date. At over three hours, the Norma Jeane/Marilyn Monroe character portrait sees the actress carry a gargantuan load, embodying one of the most recognizable icons of American pop culture. Dominik delves unflinchingly into the tumult and toxicity of Marilyn's career, with some of the more graphic scenes garnering the movie an NC-17 rating. But de Armas was up to the task, telling Entertainment Weekly that she and the cast and crew "felt a deep respect for what we were making. And in that sense, I had no fear."
Where Can You See Her Next?
There is no sign of de Armas' career slowing down anytime soon, with the actress lined up for multiple projects on the horizon. She'll be starring in forthcoming John Wick spinoff Ballerina, a revenge thriller directed by Underworld helmer Len Wiseman that Lionsgate announced began filming this summer. She'll also be starring opposite Knives Out costar Chris Evans in Ghosted, a romantic comedy directed by Rocketman and Eddie the Eagle helmer Dexter Fletcher. She replaces Scarlett Johansson, who was originally cast in the role.