News
Ana de Armas as Marilyn Monroe Movie Called 'Brilliant' by Author Joyce Carol Oates
Joyce Carol Oates, author of Marilyn Monroe novel Blonde, praises director Andrew Dominik and star Ana de Armas for their Netflix adaptation.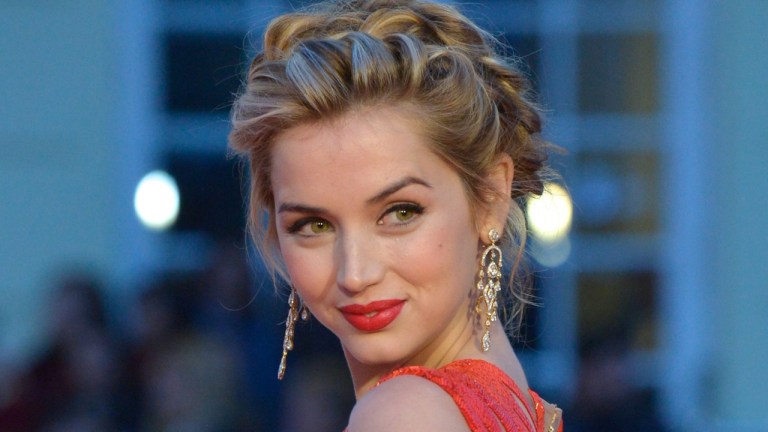 There have been many films about Marilyn Monroe, one of the most iconic and tragic movie stars of the 20th century. Yet chances are that we've never seen one like the upcoming Netflix original production, Blonde. It's Andrew Dominik's long-awaited return to moviemaking and stars Ana de Armas as Monroe, the Gentlemen Prefer Blondes star who's considered one of the defining faces of 1950s American culture. Adapted from Joyce Carol Oates' award winning fictionalized novel of the same name, Blonde promises to be one of the more internalized and unique biopics in recent memory. And it already has one highly positive review from Oates herself.
Taking to Twitter, the National Book Award winning author told fans she has seen an early cut of Blonde and she is incredibly pleased with the results.
"I have seen the rough cut of Andrew Dominick's brilliant adaptation," Oates wrote, "& it is startling, brilliant, very disturbing & [perhaps most surprisingly] an utterly 'feminist' interpretation… not sure that any male director has ever achieved anything (like) this."
That is incredibly high praise for the movie, especially from an author as revered as Oates. Over the past nearly six decades, Oates has been the writer of 58 novels, numerous plays and novellas, and multiple volumes of poetry and short stories. She won the National Book Award for 1969's them, and was a finalist for it again, as well as a finalist for the Pulitzer Prize, thanks to 2000's Blonde. Incidentally, Blonde and them are the two books Oates believes she will be best remembered for.
Dominik's pursuit of the material and casting of the Cuban-born de Armas are both intriguing developments for a project about an icon of femininity. The New Zealand-born Dominik has made only three features to date, all of them intensely male-driven dramas and character studies about men who commit violence, including the masterful The Assassination of Jesse James by the Coward Robert Ford and Killing Them Softly. The latter was his most recent feature, and it was released eight years ago.
De Armas, meanwhile, became a breakout star thanks to her movie-stealing performance in last year's Knives Out, which followed a career of smaller roles in English and Spanish language films, including as the holographic program Joi in Blade Runner 2049. Yet given her Latin heritage, her casting as the platinum blonde-haired Monroe seemed unlikely to many, including Blonde producers de Armas auditioned for, Brad Pitt being among them. But de Armas recently revealed to Vanity Fair that that second-guessing drove her to pursue the project.
"I only had to audition for Marilyn once and Andrew said 'It's you,'" de Armas told the magazine, "but I had to audition for everyone else. The producers. The money people. I always have people I needed to convince. But I knew I could do it. Playing Marilyn was groundbreaking. A Cuban playing Marilyn Monroe. I wanted it so badly."
Regarding how she saw Marilyn as a person, de Armas said, "You see that famous photo of her and she is smiling in the moment, but that's just a slice of what she was really going through at the time."
According to Jamie Lee Curtis the results have paid off. Curtis worked with de Armas on Knives Out, but her father also knew Monroe and starred with her in what is arguably each's most celebrated movie, the Billy Wilder comedy, Some Like It Hot.
"I remember when she showed me a video of her screen tests for Blonde," Curtis told Vanity Fair. "I dropped to the floor. I couldn't believe it. Ana was completely gone. She was Marilyn."
In addition to de Armas, Blonde also stars Bobby Cannavale as Joe DiMaggio and Adrien Brody as Arthur Miller, both of whom were married to Monroe at the height of her fame in ill-fated marriages. To date Netflix's sole logline for the movie is "a fictionalized chronicle of the inner life of Marilyn Monroe." Originally rumored to be released in 2020, Netflix has now slated Blonde for 2021, as per IMDb. While hopefully that year will keep its many highly anticipated films brimming on its calendar, Dominik's Blonde may still be near the top.