Features
9 great family films to watch with your kids
From animation to Amblin classics, these movies work whether you're 8 or 48…
Family films come in all different shapes and sizes. Pixar consistently produces stunning animation work, the Marvel Cinematic Universe has you covered for jaw-dropping action, and reach back into the Amblin archives and you'll find many 80s classic with cross-generational appeal. There's something a bit magical about a film that connects with people no matter their age – and with the school holidays here, now's a good opportunity for some big screen family bonding time.
We've teamed up with our friends at Backyard Cinema, a South London venue offering a wide variety of current and classic movies, to cherry pick some films that deliver the goods whether you're 8 or 48. The below are screening over the summer at Backyard as part of its Mission to Mars season, where the immersive venue transforms into an interstellar spacecraft with a mix of new and classic films as the in-flight entertainment. Read on for our choices, and make sure to head to the comments to let us know the family films you treasure the most.
Back To The Future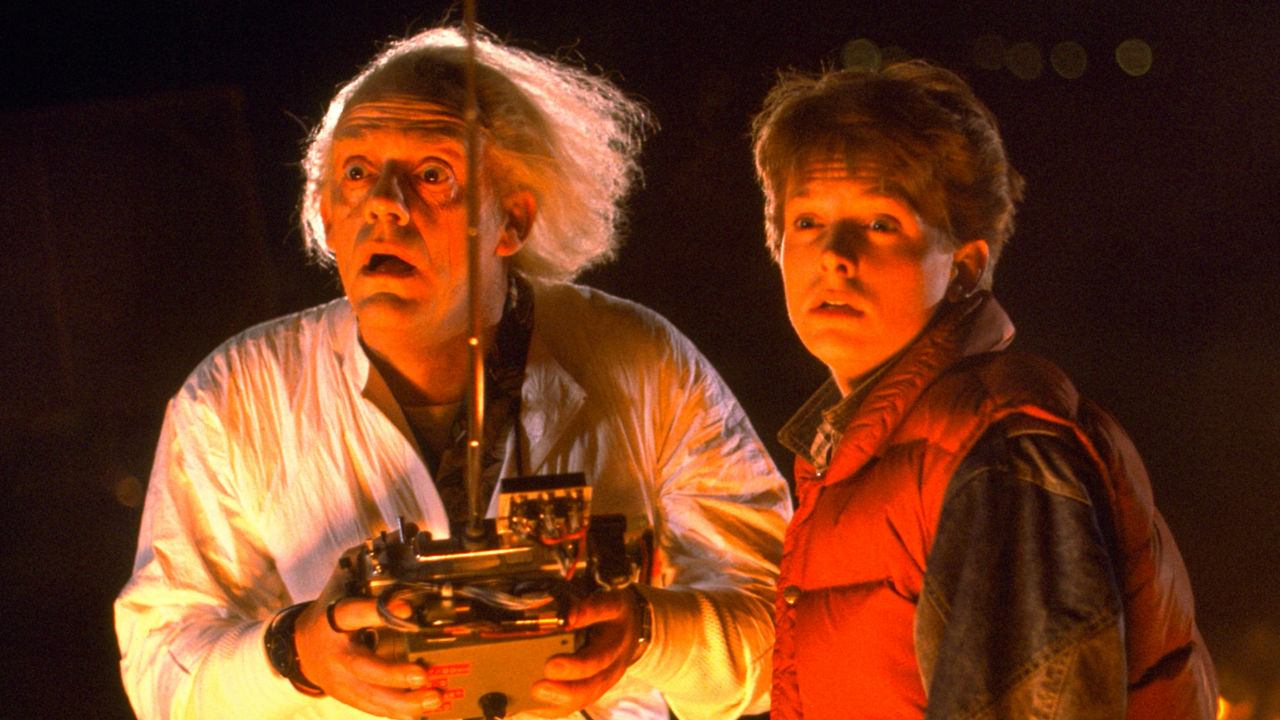 "Would I have been friends with my dad if I'd gone to high school with him?" That was the question that inspired Bob Gale to write Back To The Future. It's a tantalising quandary, and one that sits right at the heart of the first movie, as Michael J. Fox's Marty McFly has to befriend his father back in 1955 in order to save his own existence. You may have seen Back To The Future countless times in the comfort of your own home, but it's a film that explodes into life with an audience – particular in the heart-stopping finale as Marty races against time to return to 1985.
Avengers: Infinity War
With Avengers: Infinity War, Marvel achieved something quite remarkable: an entire connected universe, built across 20 films and 10 years, all leading to a showdown between Marvel's greatest heroes and intergalactic despot Thanos. Infinity War was the film event of 2018 and, though it takes a darker turn than most Marvel fare, it's just about suitable for family viewing. With Phase 4 on the horizon, now's a good time for a refresher on the MCU.
Toy Story 3
Picking your favourite Toy Story is a challenge in itself, but the third film is so beautifully executed, offering such a brilliant end to the trilogy, that it's hard to imaging the upcoming Toy Story 4 being able to top it. Alongside the first-rate gags and memorable new characters (Timothy Dalton's thespian hedgehog is a highlight), Toy Story 3 carries extra poignancy in closing out Andy's story – it tells us that everyone must grow up, but through toys like Woody and Buzz we can still pass a little bit of joy down through the generations.
The Goonies
The Goonies has pretty much everything you want from family entertainment: a hunt for pirate treasure, a group of misfit friends with their own unique personalities, and a gang of dastardly villains in the form of the Fratellis. Stranger Things and the recent It adaptation both owe a debt to Richard Donner's 80s favourite, which sprung from Steven Spielberg's prolific Amblin company. As additional viewing, it's worth watching the Donner-directed music video for Cyndi Lauper's The Goonies 'r' Good Enough, a lengthy and slightly surreal jaunt into the world of The Goonies.
The Greatest Showman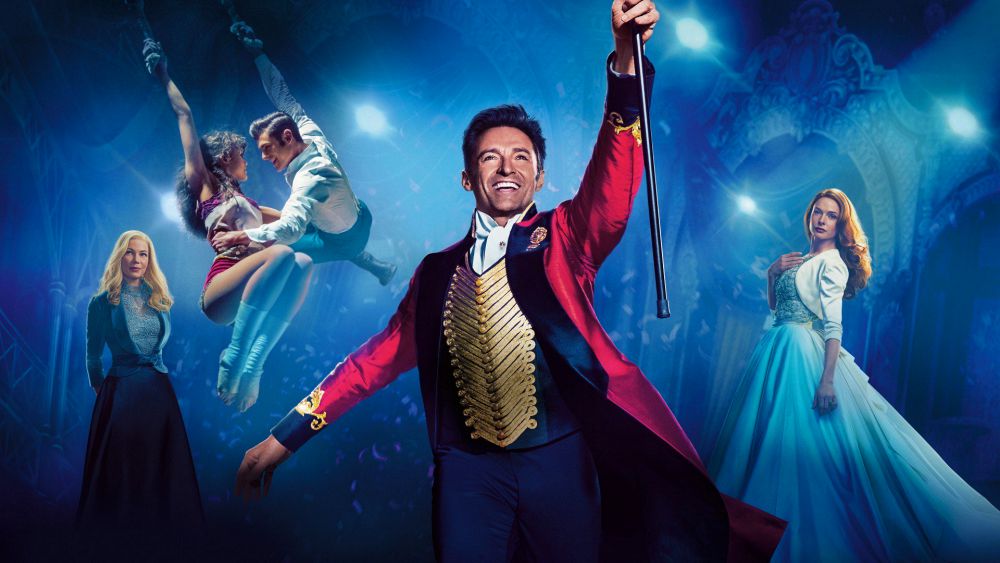 Dismissed by critics on its initial release last December, The Greatest Showman has thrived in cinemas, with packed out showings and an unstoppable box office run that's seen it outpace big hitters like Solo: A Star Wars Story. It's easy to see why; Hugh Jackman's P. T. Barnum musical is one of those rare films that sends you out of the cinema feeling genuinely uplifted. Backyard Cinema's sing-a-long screening this summer is a fine way to experience The Greatest Showman at its crowd pleasing best.
Big Hero 6
Based on a Marvel Comics series, this Disney film tells the story of Hiro, a young robotics prodigy, as he gets to grips with his late brother's invention, a high-tech healthcare android called Baymax. A superhero comedy with a sweet and endearing friendship at its core, Big Hero 6 is a film we can't recommend enough. It has bags of heart, and the beautifully rendered animation style – East meeting West in the future cityscape of San Fransokyo – makes it a delight to watch.
Grease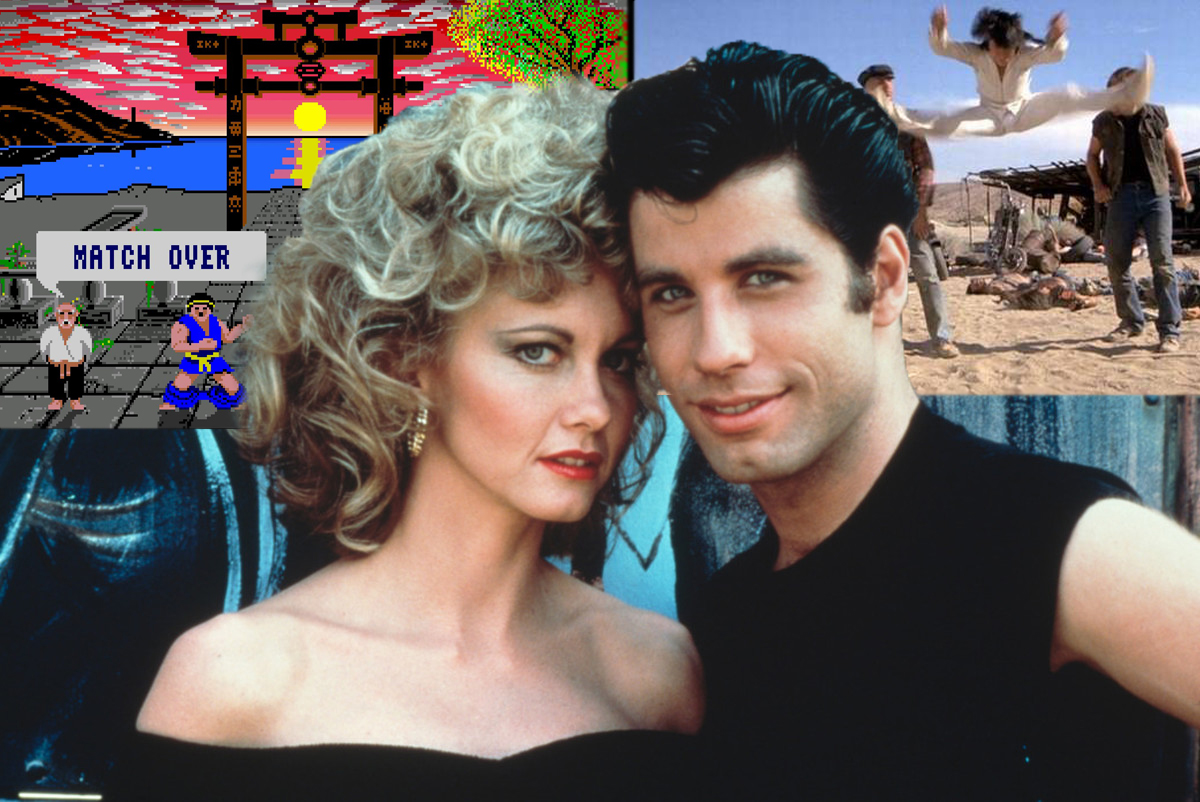 Celebrating its 40th anniversary this year, Grease is still as joyous and elevating as it ever was. John Travolta and Olivia Newton-John are a dynamite screen duo and the musical numbers, from Oscar-nominated love song Hopelessly Devoted To You to the toe-tapping You're The One That I Want, still soar. Like The Greatest Showman, Backyard Cinema has a Grease sing-a-long screening on the schedule this summer, so start warming up those vocal chords to belt out some classics.
E.T. the Extra-Terrestrial
As he was putting together the finale of Close Encounters Of The Third Kind, Steven Spielberg wondered what would happen if one of the visiting aliens was left behind on Earth. The result was E.T., which thanks to incredible work across the board – Henry Thomas, Carlo Rambaldi's creature design, John Williams's score – is regularly cited as one of the greatest films of the 80s. Often imitated but rarely bettered, E.T. is worth seeing with an audience as a reminder of just how good it is.
Labyrinth
Where do you even begin with an icon like David Bowie? For many his Labyrinth Goblin King served as a gateway into the wider world of Ziggy Stardust, and it's easy to see why thanks to his mesmeric performance opposite Jennifer Connolly and a host of Jim Henson-created characters. Rumours of a new Labyrinth have been bubbling away for years, so Backyard Cinema's forthcoming screening offers a chance to experience the original on the big screen – and potentially turn younger family members into Bowie fans.
Visit Backyard Cinema at Mercato Metropolitano in South London for immersive film screenings in a space-themed setting. Tickets are available now.