News
World of Warcraft: Shadowlands System Requirements Include an SSD
World of Warcraft: Shadowlands' minimum requirements suggest that you'll need to invest in an SSD.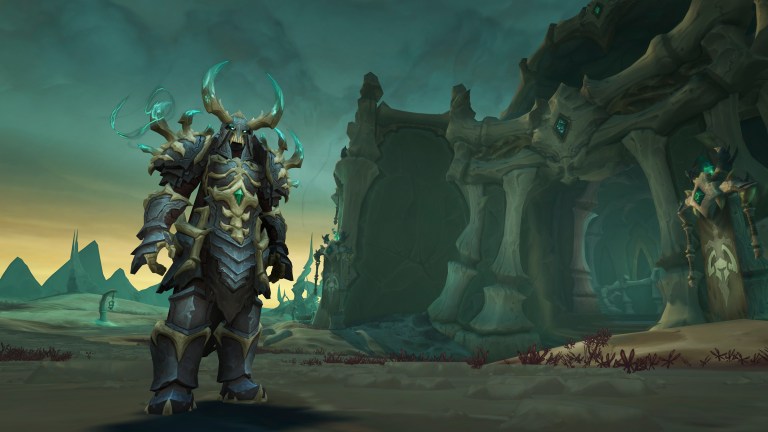 Blizzard has revealed that World of Warcraft: Shadowlands minimum system requirements include an SSD.
This information comes from the officially uploaded Shadowlands system requirements, which are fairly standard across the board except for that a "Solid State Drive (SSD)" with "100GB available space" is listed as both the minimum and recommended storage requirement. In case you're wondering, the previous World of Warcraft expansion (Battle for Azeroth) only required an HDD.
There are a couple of other interesting things about this information. The first is that Blizzard notes that the system requirements they outline are subject to change as they complete the development of Shadowlands. The game is currently in its beta stage, and it's certainly not unlikely that the game could change to such a degree that would mean this system requirement also changes.
The other point that's certainly worth mentioning is that players report that they're able to access the Shadowlands beta and run it without issue even if they don't have an SSD installed. Again, though, that could just speak to the fact that the game is only in its beta phase which may or may not represent the final product in many ways. It's also possible that the SSD minimum requirement is still really just a strong recommendation, but it feels like Blizzard would have clarified this matter further if that was the case.
So what are we left with? For the moment, it certainly does sound like you're going to need an SSD if you intend to play the full version of World of Warcraft: Shadowlands when it releases in October. For safety's sake, you might just want to purchase one now if you don't already own one. Funnily enough, we happen to have recommended a pretty great one not too long ago.
If this requirement does hold, then we can't say we're surprised. Next-gen console developers have been adamant that the biggest upgrade the PS5 and Xbox Series X will enjoy over their current-gen counterparts is the addition of an SSD. Not only have the faster loading times offered by an SSD made it a "soft" requirement for PC gamers for quite some time now, but some would argue that it's the key to unlocking much of the potential of more advanced future technological concepts.
So while World of Warcraft: Shadowlands may not look like the most advanced game on the market, it's easy enough to see how such a massive title could easily take advantage of the capabilities of a modern SSD.