News
World of Warcraft Animated Series Shadowlands Afterlives to Debut at Gamescom
World of Warcraft is finally getting an animated series, but Shadowlands Afterlives may be a limited engagement.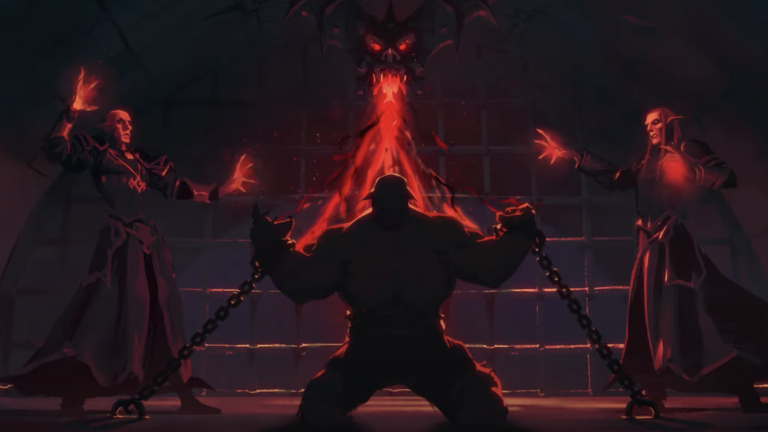 Blizzard has announced that they're working on a new project called Shadowlands Afterlives: an animated series based on the World of Warcraft universe and the game's upcoming Shadowlands expansion.
"Just as our choices determine who we are in life–they pave the paths we take in the afterlife," reads a brief description of the series. "Prepare to delve into four realms of the Shadowlands–Bastion, Maldraxxus, Ardenweald, and Revendreth–and discover the journeys souls take once they cross the eternal veil."
Not much else is currently known about the animated series, but the first trailer for the show does reveal a few important details. For instance, it certainly seems like these shorts will focus on the various Covenants that rule over the Shadowlands and how they influence the journeys of those who journey to the afterlife.
Our initial impression is that the show will be more than a recap of the upcoming expansion's story. It actually seems like it may be a series of side stories which either occur before the Shadowlands expansion or run parallel to those events. That's not to say that the game couldn't dive into the specifics of the Shadowlands expansion, but this seems like more of a companion piece designed to promote the release of Shadowlands than something Blizzard intends to run for a long time and use to help tell the lore of the game for those who don't play it.
It also feels like this is going to be a fairly limited series in terms of its runtime. While Blizzard has not confirmed that particular detail at this time, we again suspect that this is more of a promotion for the expansion than it is a fully-fledged series that will last more than a few episodes. After all, if this was going to be a long-running series, then we suspect that Blizzard would have announced it with a little more fanfare than this.
It would honestly be something of a shame to learn that Afterlives is a limited engagement. After all, fans have been asking for a World of Warcraft series for years, and we don't think they were asking for what may end up amounting to an elaborate series of commercials. Even still, the early footage of the show featured in this trailer suggests that the series will at least be beautiful to look at, regardless of the specifics:
Blizzard says that the plan is to formally unveil Afterlives during Thursday's Gamescom event, so we'll hopefully get a much better idea of what the series will offer at that time.