News
WB Multiverse Fighting Game Roster Looks Like a Meme Come True
The reportedly leaked roster for a rumored Warner Bros. fighting game looks...silly.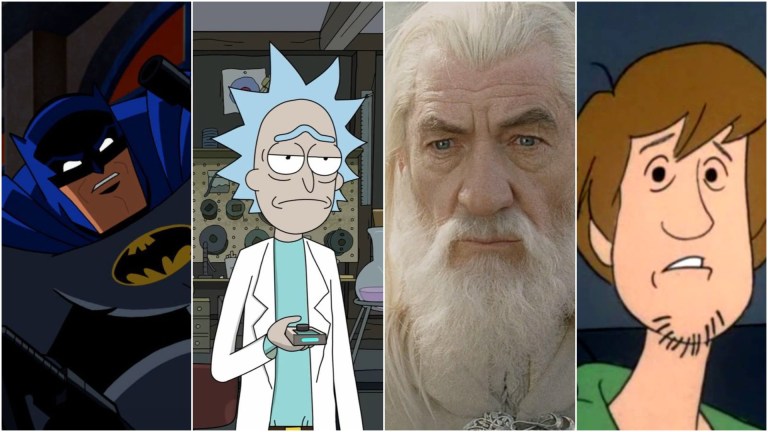 The roster for WB's rumored multiverse platform fighting game (which will reportedly resemble Super Smash Bros. and Nickelodeon All-Star Brawl) has seemingly been leaked, and it features an absolutely mind-boggling collection of characters.
While the leaked screenshot of the rumored roster that was initially shared by a prominent Smash Bros. player has since been removed, here's a rundown of some of the characters that will reportedly appear in the game:
Batman
Bugs Bunny
Finn (Adventure Time)
Gandalf
Harley Quinn
Jake (Adventure Time)
Rick
Shaggy (Scooby-Doo)
Steven Universe
Superman
Tom & Jerry
Wonder Woman
Before we dive into…all that, we should make it very clear that WB has not confirmed this project (which is currently being referred to as Warner Bros Multiversus) is actually in development. Furthermore, the roster above is also not only incomplete but obviously still just a rumor. For what it's worth, though, it seems that WB has gone out of its way to remove screenshots and videos of the leaked roster.
Furthermore, GamesBeat's Jeff Grubb has reported that this project is indeed real and that it will likely be a free-to-play title with premium DLC characters that could include Lebron James.
Sadly, Grubb also recently shot down a prominent rumor that suggested this fighting game will be developed by none other than Mortal Kombat and Injustice developers NetherRealm Studios.
If we can just assume that most of this information is true (and it certainly sounds like a lot of it is true), then it has to be said that this whole thing sounds absolutely bizarre.
There's a good chance that you will soon be able to watch Shaggy from Scooby-Doo battle Superman in what we can only assume will be a relatively even fight. I'm not sure if anyone has ever stayed awake at night dreaming of what would happen if Gandalf fought Lebron James, but, based on everything we've heard, it sounds like people will at least be memeing that scenario soon even if they've never dreamed of it.
The question is whether or not this game can be more than a meme. While it's tough to speak with absolute certainty regarding a game that may or may not actually exist, it has to be said that a big part of the reason why Super Smash Bros. has remained so relevant for so long is that most of the Smash Bros. games are legitimately great fighters that have been fine-tuned over the years. Yes, it certainly helps that Nintendo is so beloved that the very idea of watching their biggest characters face-off will end up appealing to a large number of people, but we've seen enough similar games come and go over the years to know that this genre is nowhere near as easy as some would lead you to believe it is.
Besides, as we saw with Space Jam: A New Legacy, the thrill of watching a bizarre collection of WB characters share the same screen may not be quite as big of a draw as WB may hope it will be.
I absolutely think that there is plenty of room on the market for more of these character-based platform fighting games (I genuinely believe NetherRealm Studios could do a lot with that concept), but such as it is, I just hope that this game has a little more going for it than whatever the novelty of watching Steven Universe punch Bugs Bunny might be worth.