Features
Uniqlo's Final Fantasy Anniversary T-Shirt Designs Are Trying Way Too Hard
Uniqlo's new Final Fantasy t-shirts are selling out quickly, but not everyone is in a hurry to snag some of these strange designs.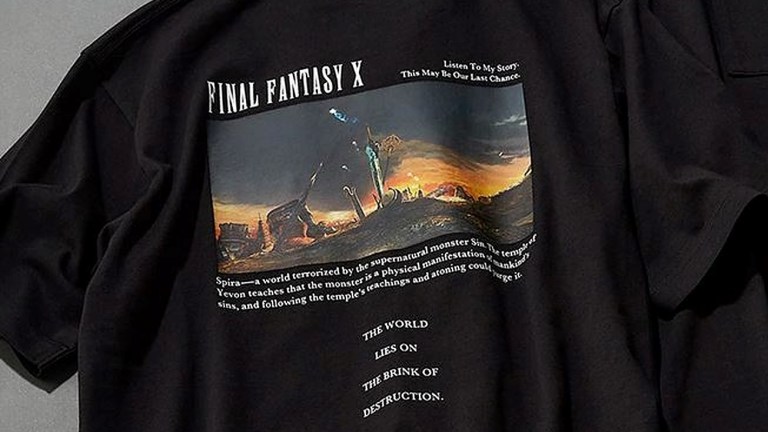 2022 features quite a few notable video game anniversaries but few are bigger than the 35th anniversary of Final Fantasy. While many fans (ourselves included) will soon be finding ways to celebrate that landmark anniversary, popular clothing brand Uniqlo's new t-shirts may be trying a bit too hard to celebrate Final Fantasy.
For those who don't know, Uniqlo is a clothing retailer/designer founded in Japan that regularly releases products designed to celebrate major video game franchises. For instance, the company released a series of t-shirts designed to celebrate Super Mario's 35th anniversary in 2020, and they've regularly released various products based on the Pokémon franchise. While Uniqlo produces a lot more than merchandise based on video games, the company is well-known, and largely respected, among fans looking for the occasional piece of video game-inspired apparel.
So, it makes sense that Uniqlo decided to release a series of t-shirts inspired by the almost 35-year history of the Final Fantasy franchise. Unfortunately, the actual designs of some of those t-shirts are…questionable.
Now, to be very fair, I can't sit here and claim to be a fashion expert. Truth be told, I'm about as far from being able to make that claim as anyone. I also obviously can't tell you whether to like Uniqlo's Final Fantasy shirts or not. The fact that most of Uniqlo's Final Fantasy designs are already selling out suggests that there is a sizeable demand for them, and I'm thrilled to see that so many Final Fantasy fans are happy to actually be able to buy one.
What I can tell you is that I find a lot of Uniqlo's Final Fantasy shirt designs to be downright odd. For instance, take a look at this Final Fantasy II shirt: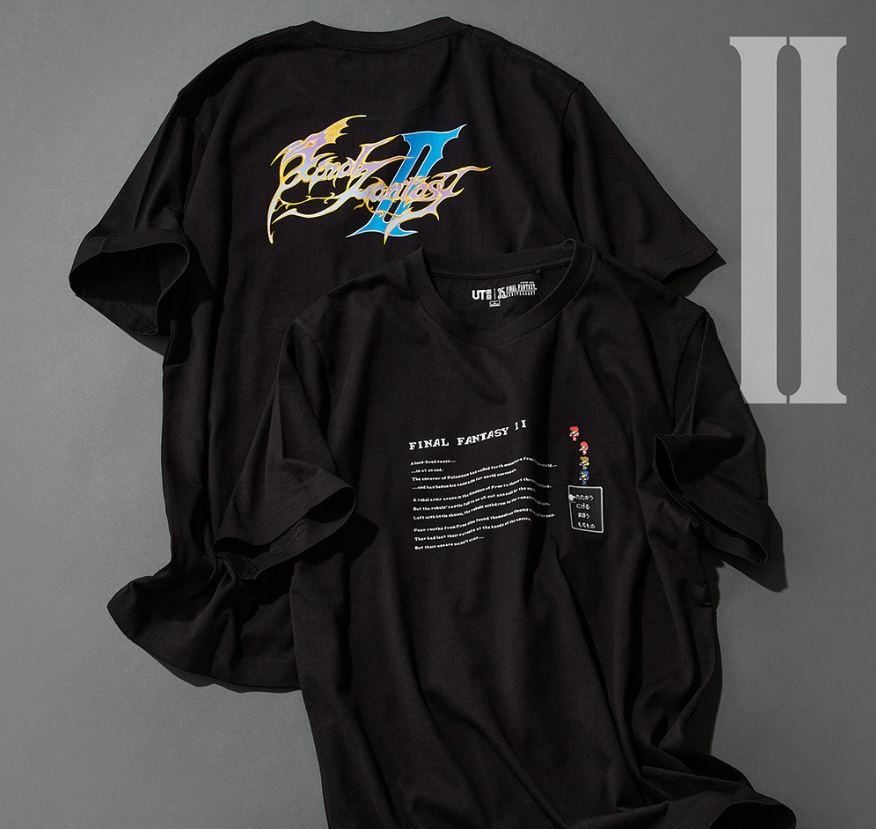 Now, I know Final Fantasy II isn't exactly the most beloved Final Fantasy game, but who thought it was a good decision to put so much tiny text on the front of a t-shirt? Is anyone not wearing that shirt actually expected to try to read any of that without staring at your chest for an uncomfortable amount of time? Also, why is all that text on the front of the shirt rather than the back? I'm not saying that the logo on the back is the best (the font recalls the hilarious issues the Resident Evil 6 team had with that game's logo), but it seems like it would make more sense for it to be on the front of the shirt. This Final Fantasy VI shirt design suffers from a similar problem: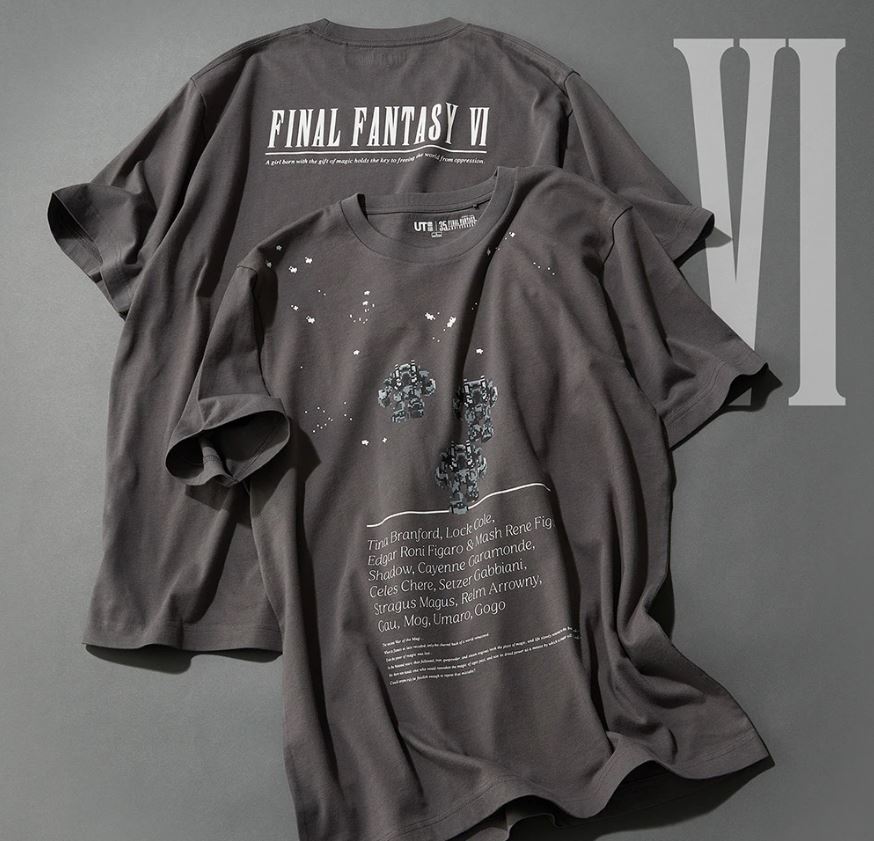 Tiny text aside, I'm kind of surprised by how cheap some of these shirts look. A lot of these shirts look like something you'd get from a state fair or from the "press on" design insert page of an old video game magazine. I suppose you could argue that is exactly the look the designers were going for, but I'm not sure if designs like these are the best ways to honor the legacy of beloved games like Final Fantasy VII or Final Fantasy X: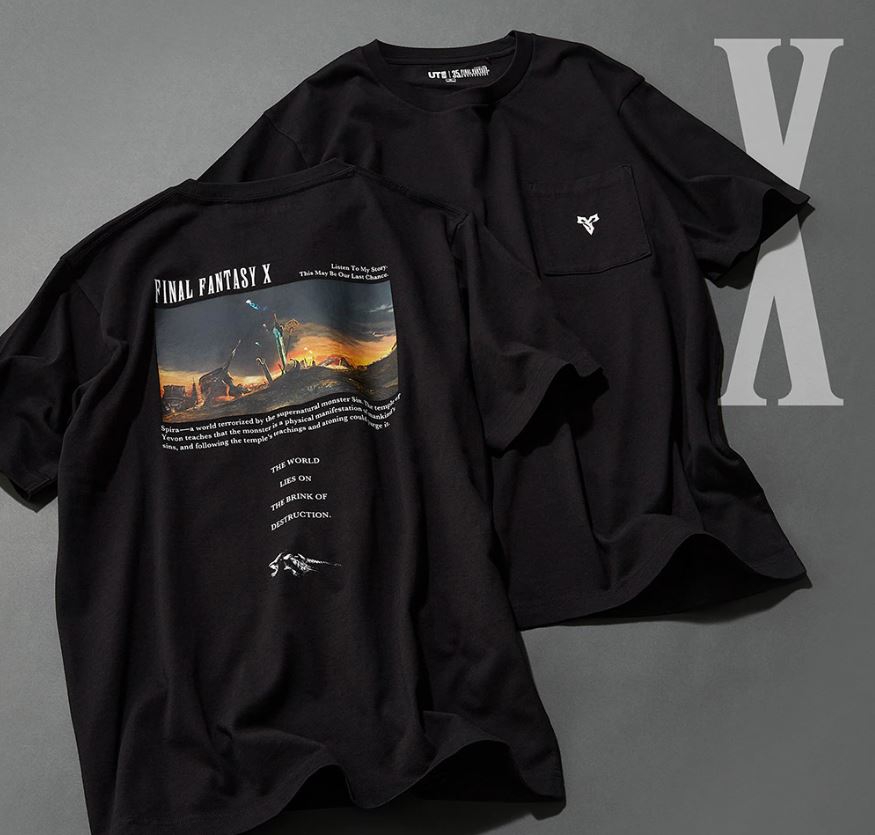 Now, I actually do like some of these shirt designs considerably more than others. For instance, the Final Fantasy XI and XII shirts are fairly clean (at least compared to some of the other designs), while the Final Fantasy V shirt design at least feels true to that game's personality. It's also worth noting that this collection includes a Final Fantasy XVI design, which is pretty hilarious given that we know so little about that game. I wasn't expecting the next noteworthy acknowledgment of Final Fantasy XVI's plot to come from a t-shirt, but I suppose it has been that kind of year so far.
Maybe it's the unevenness of these designs that is so bewildering. Some look like they were designed to acknowledge the unique elements of the game they represent, while others appear to have been thrown together at the last minute because someone forgot about a particular game. Some try to jam a ton of text on the front, while others save that text dump for the back. In most cases, though, these designs are just trying to do way too much. The Final Fantasy franchise isn't just one of the most successful and popular RPG series in the world; it's also one of the most visually striking franchises in all of gaming. There are many relatively simple images from those games that are both iconic and capture the spirit of those titles quite well. Yet, many of these shirts seem to ignore many of those iconic images in favor of walls of text and what sometimes appears to be a collage of the top results of a Google image search. Indeed, some fans are already sharing a few (mostly joking) thoughts about some of the design decisions on display:
Ultimately, it's hard to be too hard on these shirts. They seem to be very popular, and they're certainly making many fans happy. However, if you're one of those fans who are either disappointed by these designs or simply disappointed that these shirts are selling out so quickly, you'll be happy to know that there are plenty of other Final Fantasy shirts out there that may meet your needs.