News
Massive Twitch Leak Reveals Stunning Streamer Payouts
The leak also includes documents outlining a secret competitor to Steam being developed by Amazon.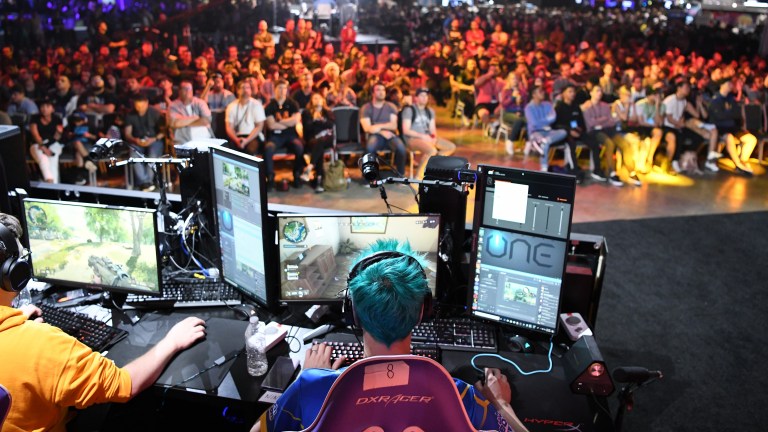 You might want to update your Twitch password and activate two-factor authentication ASAP. The streaming platform confirmed this morning that it has been hacked.
"We can confirm a breach has taken place," reads a tweet from the official Twitch handle. "Our teams are working with urgency to understand the extent of this. We will update the community as soon as additional information is available. Thank you for bearing with us."
Although Twitch did not go into detail regarding the extent of the breach, reports by Kotaku and Video Game Chronicle reveal the gravity of the situation at the tech company today, as it wades through the chaos of a massive leak posted in the form of a 125GB torrent link on a 4chan forum. The leak contains not only the source code for the platform itself but a detailed record of the millions of dollars in payouts earned by Twitch's most popular streamers since 2019 as well as information on "Vapor," which is allegedly the Steam rival being developed by Amazon.
The user who posted the torrent link outlined all of its contents on the forum:
Entirety of twitch.tv, with comment history going back to its early beginnings
Mobile, desktop and video game console Twitch clients
Various proprietary SDKs and internal AWS services used by Twitch
Every other property that Twitch owns including IGDB and CurseForge
An unreleased Steam competitor from Amazon Game Studios
Twitch SOC internal red teaming tools (lol)
"Creator payout reports from 2019 until now. Find out how much your favorite streamer is really making!"
Images of a spreadsheet revealing that "81 Twitch streamers have been paid more than $1 million by Twitch since August 2019" quickly found their way to other social media platforms, according to VGC. It's a major breach of privacy that could have long-reaching consequences for the streaming service as well as its talent pool, which already finds itself on the receiving end of attacks by Twitch's most toxic users. Ultimately, it's too early to speculate how this will all play out as everyone navigates the chaos that'll continue to unfold in the next few days.
The leaker claimed that today's leak was just "part one," promising more leaks to come to "foster more disruption and competition in the online video streaming space" beyond the "disgusting toxic cesspool" of Twitch.
The breach comes at a tumultuous time for Twitch, which has not only seen boycotts for its inability to stop "hate raids" against streamers on the platform but also recently faced reckonings for its allegedly toxic workplace culture as well as its handling of sexual misconduct cases within its community of streamers.
We'll keep you updated as we learn more.