News
The Last of Us TV Show Set Photo Finally Reveals the New Joel and Ellie
Meet live-action Joel (Pedro Pascal) and Ellie (Bella Ramsey) for the first time in this set photo from HBO's The Last of US TV series.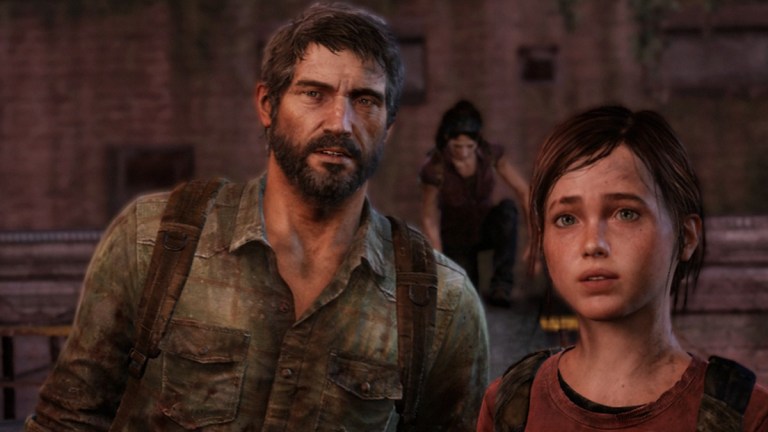 For many fans, Joel and Ellie are characters that defined an entire generation of gaming when The Last of Us hit the PlayStation 3 in 2013 and ushered in a new era of video game storytelling. In many ways, their relationship, and the journey they embark on to cure a deadly virus that's destroyed the planet, inspired the entire industry to rethink the kind of character work and narratives that could be achieved in the medium. Some critics even (unfairly) argued that Joel and Ellie's adventure was a clear sign that video games had matured and could now aim for more artistic aspirations. (Video games have always been an art form, like movies, TV, and music, and the rest of the world is finally catching up.) To say that this beloved duo changed the world is no exaggeration.
So as you can imagine, there's a bit of pressure on HBO to get its live-action adaptation of The Last of Us right. Fortunately, the show has amazing talent behind it. With the help of executive producer Craig Mazin and The Last of Us creator Neil Druckmann, who is also writing all of the episodes and directing one, Pedro Pascal (The Mandalorian) and Bella Ramsey (Game of Thrones) will be the actors charged with bringing Joel and Ellie to life.
While these actors have proved their immense talents on television already, the expectations that come along with popular video game franchises is something else entirely, as Druckmann himself learned when studio Naughty Dog released the controversial sequel, The Last of Us Part II, for PlayStation 4 last year. Pascal and Ramsey's performances will undoubtedly be heavily scrutinized by fans of the series, down to how well they fit the look of the characters. As far as the latter is concerned, it seems like the HBO show is in very good hands.
Druckmann has released the very first image of Joel and Ellie and live-action, and it's safe to say that the image almost looks like a carbon copy of the video game:
From the correct color palette of their costumes to their slightly unkempt hair styles to the packs they're wearing on their backs, it looks like the show has really nailed the look of these characters. Of course, we've not seen their faces, but you can probably assume Pascal is sporting Joel's facial hair and Ramsey has Ellie's iconic scar.
It's clear from this picture that the goal was to stick as close to the video games as possible, but Mazin has said in previous interviews that some things about the story will change.
"I think the one anxiety that fans of something have is when the property gets licensed to someone else, those people don't really understand it, or are going to change it, or make it stupid," Mazin told BBC Radio 5 last year. "In this case, I'm doing it with the guy who did it, and so the changes that we're making are designed to fill things out and expand, not to undo, but rather to enhance."
Mazin explained that fans should expect new scenes and storylines that aren't in the game but that all of the additions will fit into the original narrative. In at least one case, Mazin and Druckmann are even using some stuff that Naughty Dog planned but never used for The Last of Us.
"Neil, at one point, he's like, 'You know, there was one thing we were talking about for a while,' and then he told me what it was. I was like, 'Well, that's going in. You couldn't stop me from doing that.' So we're doing that," Mazin said. "And there's quite a few things like that where it's not like, 'Oh, we just decided, oh, wouldn't it be cool if there was one episode where Joel and Ellie get on motorcycles and confront a motorcycle gang?' That's not what we do. There's no episodic nonsense here. This is all pretty much curated. The things that are new and enhancing of the storyline we're doing are connected in organic, serious ways that fans and newcomers alike will appreciate."
HBO's The Last of Us is currently filming. No release date has been set at this time.