News
The Last of Us Part 2 Sales Numbers Make It the Fastest-Selling PS4 Exclusive
The Last of Us Part 2 has hit a major sales milestone. Here's how many copies the fast-selling first-party PS4 exclusive has sold so far.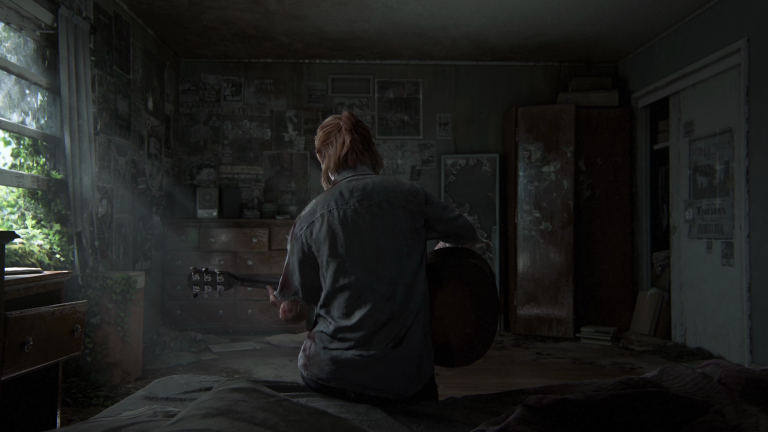 It sounds like those leaks didn't hurt The Last of Us Part 2 as much as some doomsayers thought it would. PlayStation has announced that The Last of Us Part 2 has sold over 4 million copies as of June 21, making it the fastest-selling first-party PlayStation 4 exclusive ever just three days after its release, beating out Marvel's Spider-Man, which sold 3.3 million copies in the same amount of time in 2018.
Eric Lempel, the senior vice president of Sony Worldwide Marketing at Sony Interactive Entertainment, lauded Naughty Dog's accomplishment on the PlayStation Blog, calling The Last of Us Part 2 "an experience that truly transcends the category" and "represents large scale innovation in gaming with a great blend of excellent gameplay mechanics and masterful storytelling."
While it's true that the game has turned out to be a bit divisive, evidenced by its polarizing Metacritic scores, The Last of Us Part 2 has quickly become a critical darling among the outlets covering Naughty Dog's latest. Our own reviewer said of The Last of Us Part 2 that "you'll be hard-pressed to find another AAA game in 2020 able to so effortlessly convince you that the characters you're watching are real."
In the same blog post, Naughty Dog creative director Neil Druckmann shared his own message of gratitude to fans:
"We are so immensely grateful to the millions of fans around the world that have played The Last of Us Part II and shared their experiences with us over the last week. We set out to tell a new kind of story, one that deals with difficult themes and would challenge you in unexpected ways. Hearing how the experience has resonated with so many of you and witnessing the type of thoughtful discussions it has sparked has been so incredible. We've also been so inspired by your creativity — whether it's your gorgeous Photo Mode shots, jaw-dropping gameplay GIFs, or the songs you've recorded using Ellie's guitar.
"The Last of Us Part II was made possible thanks to the efforts of the hundreds of talented and passionate developers here at Naughty Dog. We can imagine no greater honor than seeing that same passion mirrored by the people playing it. Thank you for helping us reach this amazing milestone."
This major victory for Sony comes just months before the company is set to release the PlayStation 5, which it finally unveiled during a digital event just weeks before the launch of The Last of Us Part 2. Naughty Dog has yet to announce plans to bring its latest best-seller to the next-gen console, although we wouldn't be surprised if Sony were to offer an upgraded version of the game for the PS5 this holiday.
We'll keep you updated on The Last of Us Part 2 as we hear more.