News
Does Peter Parker Die in Spider-Man: Miles Morales?
The fact that Spider-Man: Miles Morales features the young Spidey-in-training and not Peter Parker has some fans worried that something happened to the veteran webslinger.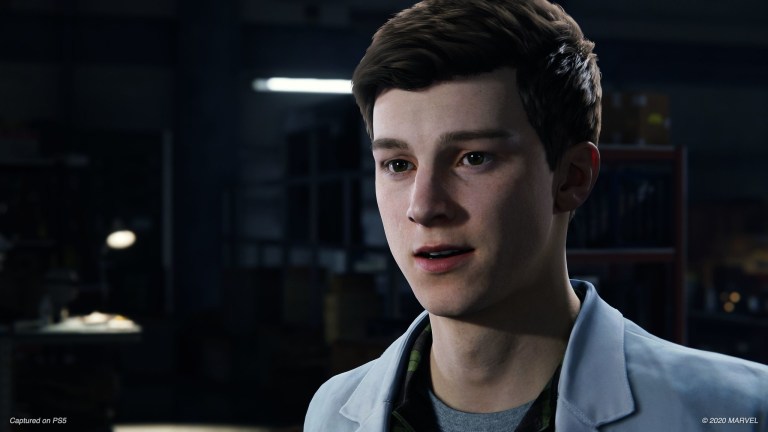 Marvel's Spider-Man: Miles Morales is an interesting follow-up to the critically-acclaimed 2018 PS4 hit, not only because it follows Spidey-in-training Miles but also because it's not being marketed as a mainline sequel. In truth, while it continues many of the story threads from the original game, Miles Morales' approximately 15-hour story campaign is more like a standalone expansion designed to showcase the next-gen power of the PlayStation 5.
That's not to say Miles Morales isn't a great game in its own right. In our review, we called the PS5 launch title "a full-bodied game with a compelling, emotional story at its heart, and while much of the game will feel familiar to those who have played its predecessor, the storytelling and characters have a distinctive tone that sets the game apart."
Indeed, young Miles brings a different perspective to the comic book-inspired world designed by the team at Insomniac Games. While the Peter Parker we met in Marvel's Spider-Man was a seasoned superhero capable of taking on the Sinister Six, Miles is still getting the hang of things when he's thrust into the middle of a war between the Roxxon Energy corporation and a terrorist group known as The Underground that threatens to destroy his new home of Harlem. To complicate matters, Miles is left to handle the situation all by himself, without his mentor's help.
Where exactly did Peter go and why isn't he there to lend a hand when New York City is in trouble? Many fans speculated before the release of the new game that Peter had somehow died after Marvel's Spider-Man. Why else would he be nowhere to be found in Miles Morales? Well, reports of Peter's death have been greatly exaggerated.
Miles Morales reveals that Peter is alive and well, and the veteran webslinger even appears throughout the game, although mostly as a hologram who trains Miles in the real Peter's absence. You can see Hologram Peter in the video below:
Peter does appear in the flesh a few times, including at the start of the game when he teams up with Miles to take down Rhino, who's terrorizing the New York City streets once again. But where does Peter go for the rest of the game?
He's taking some time off across the Atlantic! Just as winter arrives in the city, Peter and MJ pack their bags and head to Europe for some time away from the usual superheroics. After the fight he survived in Marvel's Spider-Man no one could blame Peter for wanting some down time.
Yuri Lowenthal reprises his role as the voice of Peter Parker in the game, bringing the same charm that captured the hearts of gamers in 2018. We can only hope that Peter will be back to full-time crime fighting when the inevitable Marvel's Spider-Man 2 arrives. But it's unlikely he'll be alone to fight whatever baddie threatens NYC next. By the end of Miles Morales, the younger Spidey has grown into an inspiring hero in his own right, which means that whatever villains comes next, they better be prepared to fight two Spider-Men.
Marvel's Spider-Man: Miles Morales is out now on PS5 and PS4.