News
Game Gear Micro Revealed by Sega
Sega is revisiting the Game Gear, but the Game Gear Micro may not be what you're expecting.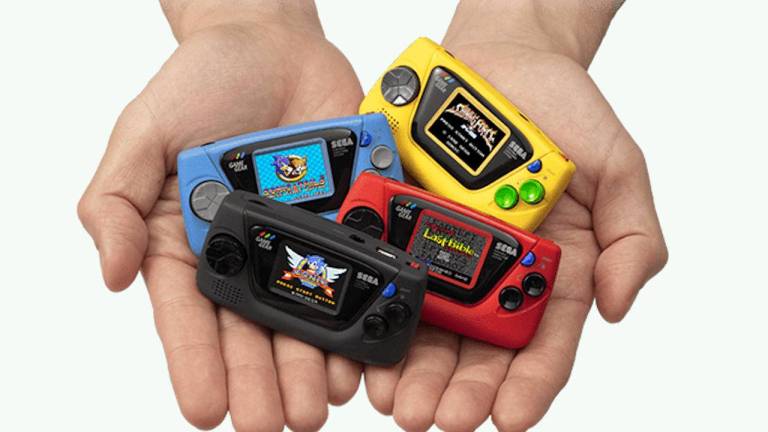 Sega has confirmed that they are developing a Game Gear Micro in celebration of the 30th anniversary of the company's infamous portable console.
This is where we have to throw a little cold water on your expectations. First off, Sega has confirmed that the Game Gear Micro will be released on October 6 in Japan, but they have not verified that they intend to release these devices outside of Japan.
The nature of this device casts some doubt on whether or not Sega will release the Game Gear Micro outside of Japan. See, the Game Gear Micro isn't like the NES/SNES Classic or some of the other retro consoles we've seen in recent years which feature an extensive collection of retro titles. It's actually much closer to a toy.
Sega intends to release four separate Game Gear Micros which will each feature unique colors and collections of included games. The black Game Gear Micro will ship with Sonic the Hedgehog, Puyo Puyotsu, Outrun and, Royal Stone. The yellow one features three Shining Force games and Nazo Puyo. The red edition features two Megami Tensei games as well as GG Shinobi and Columns. Finally, the blue model comes with Sonic and Tails, Baku Baku Animal, Sylvan Tail, and Gunstar Heroes.
Considering that each Game Gear Micro screen is only one-inch-wide (although it appears a magnifier accessory will be available to purchase separately), we imagine it's going to be very difficult for many people to be able to effectively enjoy those included games on such a tiny device. Thankfully, the battery life on the Micros is at least much better than the original Game Gear models. Each will offer about three hours of play with the support of two AAA batteries.
All of this brings us to the Game Gear Micros somewhat daunting price tag of 4980 yen (roughly $45). That feels like a big ask for such a niche device, but again, we get the impression that the Game Gear Micro will not be released (at least in this form) outside of Japan as it seems to be designed to capitalize on a market and trends which are largely popular in that country.
Still, we'd actually love to see Sega release a slightly larger version of this concept in the West with an expanded collection of available titles. For that matter, we'd love to see Sega release more classic console collections (including the long-awaited classic version of the Dreamcast) if they can work out the licensing issues which may prevent them from doing so.