News
Resident Evil Village Sales Figures Prove This Is Capcom's Flagship Franchise
Resident Evil Village's sales confirm that this franchise is bigger than ever.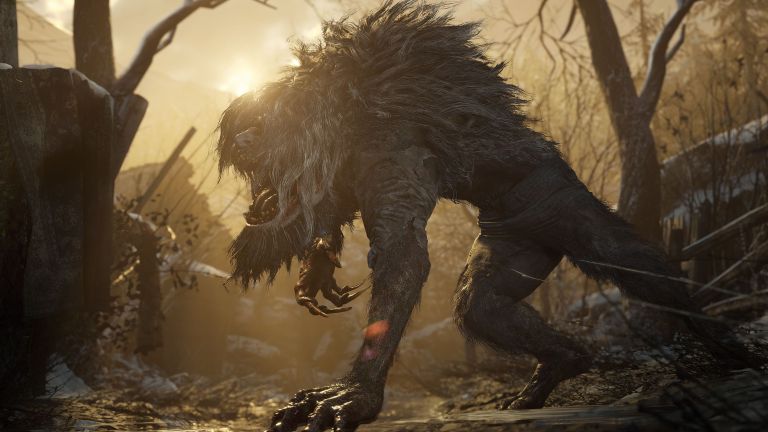 Resident Evil Village's full sales figures are not available quite yet, but a statement released by Capcom makes it clear that the game is already on pace to set franchise records.
"Capcom Co., Ltd. (Capcom) today announced that new title Resident Evil Village for PlayStation 5, PlayStation 4, Xbox Series X|S, Xbox One and PC has shipped over 3 million units worldwide," the studio says. "Built with Capcom's proprietary RE ENGINE, the game maximizes the potential of next-generation devices to deliver stunning, photorealistic visuals while utilizing cutting-edge audio technology. This, along with praise for the deeply immersive experience from fans following the game's demo, resulted in worldwide shipments of the title surpassing 3 million units."
While 3 million shipped units doesn't necessarily translate into 3 million units sold (even if the difference between those two may not be too far off in this instance), that figure still puts Resident Evil Village's success so far into perspective. Right now, Resident Evil Village is roughly on-pace with Resident Evil 6's sales (the second best-selling game in franchise history) and is well ahead of where Resident Evil 7 and Resident Evil 2's remake were at this time. Furthermore, Resident Evil Village is already becoming one of the PS5's best-selling games, which showcases both the power of that platform and this franchise's next-gen prospects.
Remarkably, though, the most impressive sales figure Capcom reveals in that statement isn't the three million copies of Resident Evil Village that have been shipped so far. No, that honor would have to go to this line:
"Cumulative shipments of the games in the series now exceed 100 million units since the first title debuted in 1996. Now, more than 25 years later, continuous support from the passionate fan base across the globe makes it Capcom's flagship game series."
At first, it sounds wild that Capcom would refer to Resident Evil as their flagship franchise. Street Fighter became a global sensation before RE was a solid idea in anyone's mind, and, as we speak, Monster Hunter is growing into a global phenomenon that could one day surpass RE's franchise sales.
More importantly, you have to remember that the future of the RE franchise was very much in doubt when Resident Evil 6 was released in 2012. While that game was a sales success, its harsh critical reception clearly left the future of the franchise in doubt. We didn't get another major Resident Evil game until 2017, and the RE games we did get in-between (Umbrella Chronicles and Resident Evil Revelations 2) didn't exactly inspire much hope.
Yet, between these sales, the upcoming Resident Evil movie, and Capcom's Resident Evil Netflix series, you really do start to realize that the company doesn't refer to this series as their flagship just because it sounds good in a PR statement; they're using that word because it's the truth.
Now, it has to be said that RE's flagship status may prove to be a blessing and a curse. While it's more obvious than ever Capcom supports the Resident Evil franchise in a way they haven't always done in the past, we know that being a best-selling franchise means that Capcom is likely going to expect Resident Evil to continue selling at least this well. As we see in the case of so many other flagship franchises, that could mean that Resident Evil may become less experimental and perhaps a bit more formulaic over time. There's a degree to which Capcom is going to have to force themselves to keep things interesting.
For now, though, it's just good to know that Resident Evil Village is selling well enough to ensure that the franchise will remain a prominent part of Triple-A gaming for the foreseeable future.