News
Resident Evil Village: How Long is the Game?
Resident Evil Village is one of 2021's biggest games, but how long will it take you to beat it?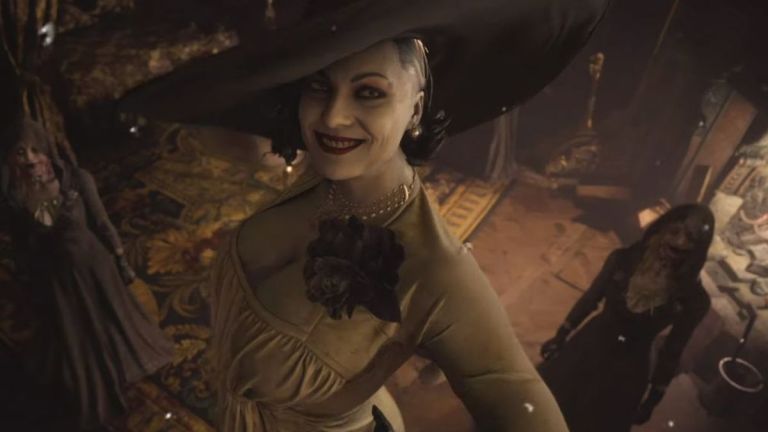 2021's video game release schedule may have been impacted by COVID-19 delays, but even in an otherwise loaded year, Resident Evil Village would easily be one of the most anticipated games on the calendar.
As the long-awaited follow-up to Resident Evil 7 and the next entry into horror gaming's most successful franchise, Resident Evil Village was always going to be a big deal. However, the hype for this sequel has only grown in recent months as gameplay reveals, brief demos, and other shared details suggest that Resident Evil Village could be the best Resident Evil game in years.
Of course, some fans are just happy to finally get their hands on Resident Evil Village so they can be chased by a certain tall vampire lady. We'll let you make of that what you will.
Regardless of why you're looking forward to Resident Evil Village, you're probably wondering just how long the game really is. After all, recent Resident Evil games have been on the shorter side, and there are some fans who are concerned that Resident Evil Village may not give them enough bang for their $60-$70.
So far as that goes, the potentially bad news is that Resident Evil Village reportedly takes about 10 hours to beat. Now, that number is based on averages, so it's entirely possible that your playstyle, skill level, and exploration desires could alter the final runtime a bit. If you're wondering, the full playtime range I've been able to calculate based on reviews and reports is about 8-15 hours.
Is that good? The answer to that question obviously depends on your personal preferences, but I will say that an "average" 10-hour runtime is also about average for a modern Resident Evil game. Resident Evil 7 was about that long, and the remakes of both Resident Evil 2 and Resident Evil 3 also took roughly that long to beat.
It also doesn't sound like Resident Evil Village is an especially difficult game, so I doubt that you're going to encounter too many hurdles that will extend the game's runtime unless you happen to get very scared while playing it and can't quite bring yourself to finish it. Even then, it's best to moderate your expectations if you were somehow expecting Resident Evil Village to offer the kind of epic single-player campaign featured in a game like The Last of Us Part 2. Of course, quality and quantity don't always go hand-in-hand so far as runtime goes, and there's long been a consensus that most horror games are better off when developers don't go to incredible lengths to extend their runtime.
At the same time, it should also be noted that Resident Evil Village launches with a revamped version of the series' classic "Mercenaries" mode that should give you plenty to do after you've beaten Village's campaign. The game will also grant you access to the upcoming competitive multiplayer title Resident Evil Re:Verse, but that mode isn't expected to launch until sometime during the Summer following a recent surprise delay.