News
Link Tank: The Story Behind Resident Evil's Worst Soundtrack
Resident Evil's worst soundtrack, remembering Andy Hallett's Lorne, a review of Amazon's Invincible, and more in today's Link Tank.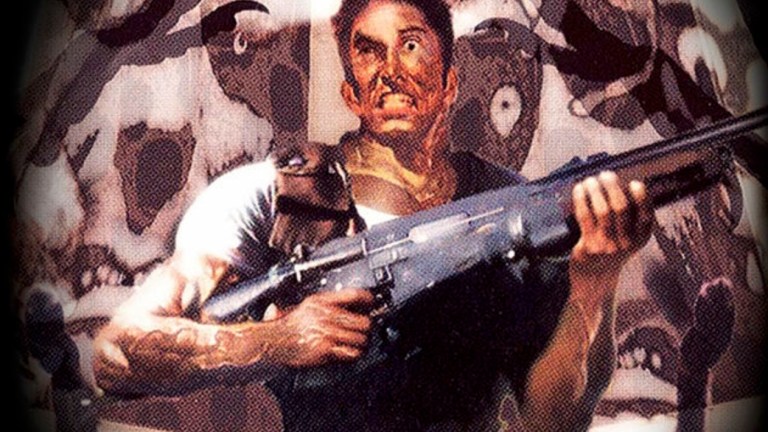 Resident Evil Director's Cut: DualShock Edition is best remembered for its abysmal soundtrack, but the story behind how it came about is worse.
"The story behind this curious misstep is even stranger, and the 25th anniversary of the original Resident Evil is a fine time to revisit one of the oddest chapters in the series' history. Here's how Mamoru Samuragochi, the disgraced composer once known as Japan's Beethoven, left his mark on the iconic survival horror franchise."
Let's take a moment today to remember actor/singer Andy Hallett and his lovable Angel character, the green horned demon Lorne.
"But there's one Angel character who stands out from the rest—both literally and figuratively—and he wasn't even intended to exist in the first place. Though demons tend to get the pointy end of the stick in the Buffy-verse, Andy Hallett's fast-talking, aura-reading, green-skinned demon Lorne has stood the test of time and emerged as one of Angel's most unlikely standouts with his infectious energy and quick wit."
From flying squirrels to Pac-Man frogs, here are 11 animals you wouldn't expect to glow.
"If you've ever watched fireflies glowing on a summer evening, then you've seen bioluminescence. Fewer people, however, have likely witnessed a different phenomenon: biofluorescence. Put simply, this is what happens when a living thing absorbs outside light and then re-emits it as light of a different color."
The Suicide Squad director James Gunn explains why the movie's King Shark, unlike the King Shark from DC Comics' The New 52, isn't a hammerhead shark.
"The DC Comics villain King Shark has always been your very normal, rudimentary, giant anthropomorphic pants-wearing shark-man. But when DC rebooted its universe with The New 52, King Shark became a giant anthropomorphic pants-wearing hammerhead shark man. Now that he's making his big-screen debut in The Suicide Squad, he's a regular ol'… giant anthropomorphic pants-wearing shark-man again. What gives?"
The new Amazon series Invincible is a surprisingly dark look at the dangers and costs of being a teenage superhero.
"While audiences wait for the return of the extremely violent next season of The Boys, Amazon has a new superhero show that's heavy on gore and family drama. Invincible, the full first season of which dropped on Friday, adapts the popular comic series of the same name by The Walking Dead author Robert Kirkman, which asks: What if Spider-Man came out today, and it was very violent?"
A new Harvard study has found that a majority of employees working from home during lockdown would rather continue not going into the office after the pandemic.
"The pandemic changed several factors of everyday life, and one positive change was the new option for many to perform their job duties at home. By the same token, however, some weren't exactly smitten with the idea of having to stay away from their desks and colleagues. But as we slowly pivot toward the idea of 'business as usual,' a Harvard study reveals that many professionals don't want to go back to the office full time."