News
Watch the New Pokemon Go Commerical Directed by Rian Johnson
The legendary Rian Johnson remotely directed this amusing commercial for Pokemon Go.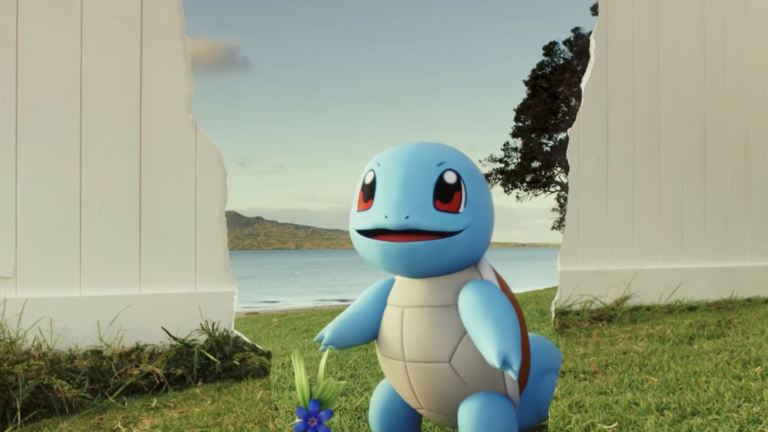 Developer Niantic has released a new commercial for Pokemon Go which was surprisingly directed by Rian Johnson.
The commercial was designed to promote Pokémon Go Fest 2020 (which is set to start on July 25). As previously revealed by Niantic, that event will take place online in response to the complications caused by the ongoing COVID-19 pandemic.
While this commercial is fairly light on Pokemon Go Fest 2020 details, it is heavy on style. The preview shows various Pokemon Go players "peeling" back their world in order to reveal hidden Pokemon. It captures the spirit of the popular mobile game which allows players to catch Pokemon in the real world with the help of some impressive AR technology. Granted, the aforementioned COVID-19 pandemic has made it somewhat difficult to play Pokemon Go as it was originally intended, but it is somewhat nice to be reminded of those relatively simpler times.
Of course, the big story here is that this commercial was directed by the legendary (and sometimes creatively controversial) Rian Johnson. While this may seem like an odd project for the director of Star Wars: The Last Jedi and Knives Out, Johnson said his decision to direct this commercial really comes down to his love for the game.
"Pokémon Go has kept me engaged with my friends remotely as I've been practicing physical distancing these past few months," Johnson says in a recently released statement. "As a longtime Pokémon trainer, it was a real pleasure working with Niantic on this spot. It was a new experience for me to direct a production remotely, and I enjoyed the highly collaborative process and think we put together a fun and upbeat commercial that fans will enjoy."
Interestingly, it also seems that Johnson directed this commercial remotely from L.A. with the help of a production crew in New Zealand. Johnson's involvement in that somewhat unusual arrangement certainly seems to speak to his passion for Pokemon Go and his desire to contribute to the game in some way.
Speaking of which, be sure to check out the new commerical right here:
As for Pokemon Go, it would certainly be fair to say that the game suffered a slight dip in popularity after it became a genuine global phenomenon following its 2016 release. However, developer Niantic has remained committed to updating and improving the game over the years. It's because of their efforts that Pokemon Go remains an incredibly successful mobile game which is honestly better than it's ever been.