News
Pokemon Unite: Release Date, Trailer, Gameplay, and News
Pokemon Unite is a MOBA-like team battler coming to Nintendo Switch and mobile devices. Here's everything you need to know: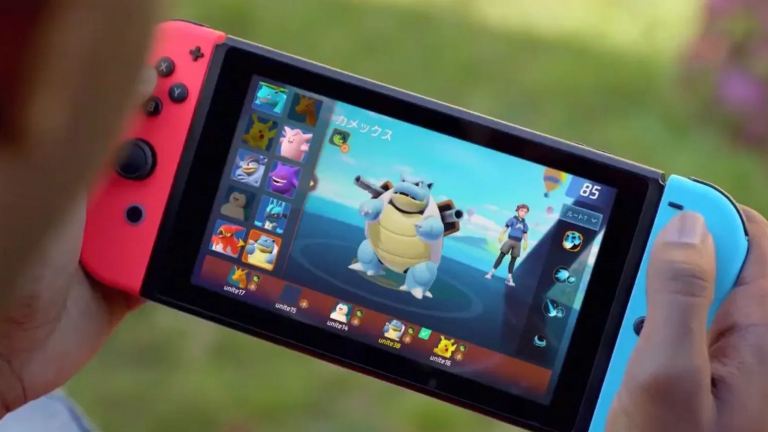 Nintendo and The Pokemon Company have revealed Pokemon Unite: a new MOBA-like Pokemon title developed by Tencent's TiMi Studios.
Described as a "strategic team-based battle game," Pokemon Unite sees two teams of five players face off in order to attempt to control strategic locations spread across a map. The area of play also contains various wild Pokemon which you can battle in order to earn additional points. The team with the most points at the end of the match wins.
As you play, you'll acquire resources that will allow you to level up your Pokemon and utilize new moves. You'll even be able to pull off ultimate "Unite" moves when you reach a certain level. It seems that Pokemon will visually progress through their evolved forms as you level them up, but it's not entirely clear how that process will work quite yet. Confirmed Pokemon so far include Pikachu, Charmander, Squirtle, Bulbasaur, Machop, Snorlax, Haunter, Talonflame, Clefairy, and Riolu, but we imagine that many more will be featured in the final version.
While we're still waiting to learn more about the finer points of this experience, it's certainly worth repeating that this game is developed by TiMi Studios: the same team responsible for the hit mobile MOBA, Arena of Valor.
Some fans have already pointed out that the early footage of Pokemon Unite that we've seen thus far bears a strong resemblance to Arena of Valor's gameplay. Some have gone so far as to call this game a re-skinned version of that title. While we don't know if we'd go that far based on what we've seen of the title thus far, it does kind of feel like this is more of a Tencent project than a Nintendo-led initiative.
To be fair, we've seen Nintendo collaborations like Mario + Rabbids Kingdom Battle come along and exceed nearly all expectations despite the seeming simplicity of their set-up. It should also be noted that aspects of Pokemon (especially evolving characters) do lend themselves well to the basic MOBA experience.
For a better idea of how Pokemon Unite will work, check out this gameplay preview:
Also be sure to watch Pokemon Unite's official debut trailer:
Whether or not this project manages to be compelling in its own right while still retaining the quality standards of the Pokemon franchise remains to be seen. When we'll be able to see if this experiment works is perhaps the biggest question at the moment, though. Nintendo has confirmed that Pokemon Unite will be released for Nintendo Switch and mobile devices as a "free-to-start" title, but there's no word on a possible release date at this time.