Features
PlayStation 5 Faceplate Lawsuit Explained
Will you eventually be able to change your PS5's faceplate? Here's what we know: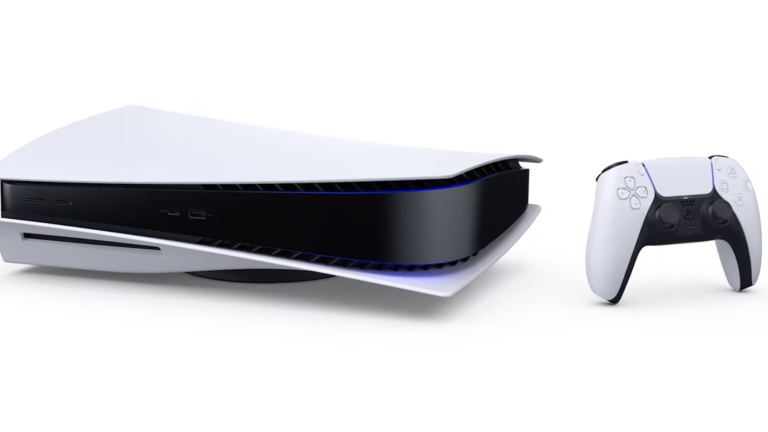 We recently reported on a company called Customize My Plates which opened pre-orders for custom PS5 faceplates through the clever domain name PlateStation5.com. Many people (including ourselves) were surprised to learn that there was already a company selling PS5 faceplates ahead of the PS5's release on November 12 or even the formal reveal of the ability to swap out PS5 faceplates.
Well, it seems that Sony was also quite surprised by Customize My Plates' announcement as they've exerted some legal pressure on the company which not only forced them to change their domain name but cancel all the pre-orders they've received so far.
In statements released via their website, Twitter account, and to outlets like IGN, the Customize my Plates team explains that "a certain console provider's lawyer recently 'suggested' a few changes to our website" and that the decision to cancel all PS5 faceplate pre-orders was based on information they received from Sony's legal team regarding the trademark and copyright laws associated with their products.
We'd advise contacting the Customize My Plates team if you have any questions about your own PS5 faceplate pre-order, but for those who didn't pre-order a PS5 faceplate, we imagine you have some questions about this legal intervention and what it means for the future of these PS5 accessories. The answers to some of those questions aren't available at this time, but here's what we know about this situation so far:
Can You Change Your PlayStation 5's Faceplate?
It seems like the technical answer to this question is "Yes." After all, the PS5 teardown video shows a PlayStation engineer taking off the console's faceplate as part of the disassembly process. That would imply that the PS5's faceplate is designed to be removed.
However, Sony hasn't released any official instructions regarding that process, nor have they indicated that the ability to remove the PS5 faceplate is an intended feature rather than a by-product of the console's design.
Are PS5 Faceplate Manufacturers Being Sued Because Their Services Are a Scam?
The idea that Customize My Plates is being sued over a scam seems to be a popular belief at the moment, but everything we've heard suggests that is a false report based on two pieces of misinformation.
First off, it doesn't appear that Customize My Plates is actually being sued by Sony at the moment. The team informed VGC that "Sony's lawyers told us it was their opinion, Sony's intellectual property extended to the faceplates, and that if we continued to sell and distribute them in any country, we would end up in court," but it sounds like they are complying with all requests in order to avoid that happening.
Second, the Customize My Plates team has sent IGN and other outlets what appears to be confirmation of customer refunds that are already being processed. There has been no indication that they're not honoring refunds due to pre-order cancellations, and there's been no indication that the company didn't intend to fulfill PS5 faceplate orders had Sony's legal team not informed them of the copyright complications related to their products and services.
Will Sony Release Official Custom PS5 Faceplates?
This really is the million dollar question at the moment.
The Customize My Plates team has not indicated that Sony's legal response was prompted by the PlayStation team's plans to release official PS5 faceplates. In fact, there's been no indication whatsoever that Sony plans to release or support custom PS5 faceplates.
However, it's very much worth noting that Sony does feature custom PS4 faceplates on some of the regional PlayStation websites and even released a video that shows you how to remove and swap the console's default faceplate. That would seem to suggest that their open to the idea, but we're going to have to wait and see whether an approved custom PS5 faceplate market emerges in the near future.
For now, Customize My Plates has stated that they will sell vinyl PS5 console skins instead. Until we hear more information on this subject, that would seem to be the best way to customize the look of your PS5 at launch.