News
Phasmophobia Hackers Are Using Jump Scares to Haunt Streamers
Surprise horror hit Phasmophobia has been invaded by jump scares so effective that they have James Wan taking notes.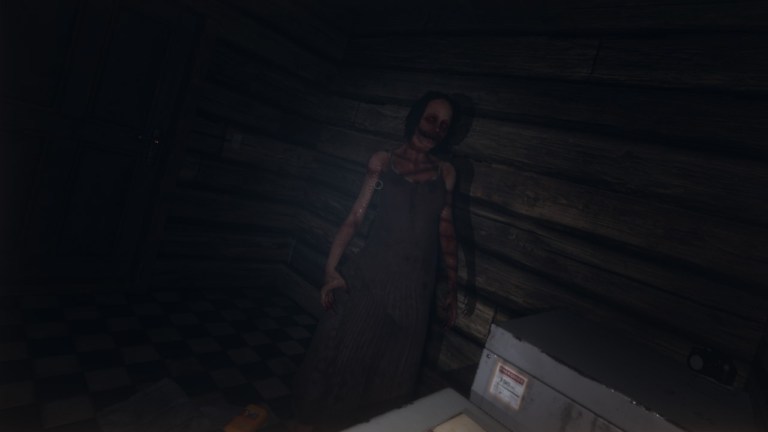 In case you haven't heard, Phasmophobia has quickly become the surprise horror game of 2020 as well as the unexpected darling of the ever-evolving streaming scene.
What is Phasmophobia? It's a 4 player co-op game that sees you and three friends (or whoever is available) hunt down ghosts across various haunted locations. It's essentially every ghost hunting show you've ever become strangely addicted to, but the very important twist is that the ghosts are both real and the source of some of the most effective scares that we've seen in years.
On the surface, Phasmophobia probably doesn't sound like the kind of game that would have to worry about hackers. That's more of a Call of Duty thing. However, recent reports from Phasmophobia's growing fanbase reveal that hackers are not only very real but are interfering with the game in ways that are downright horrifying. Don't believe us? Just check out some of these clips of Phasmophobia hackers in action (NSFW language in clips):
If you're wondering what the hell is happening in those videos, you're asking the right question. Those bizarre occurrences may look like glitches, but they're actually the work of hackers who are invading people's games and manipulating them in ways that are as unexpected as they are unwelcome.
While the extent of these hackers' abilities isn't quite clear, we've heard reports of everything from otherwise impossible safe room deaths (such as the ones you see above) to an army of demonic bunnies that suddenly invade a room. Phasmophobia's intended scares are bad enough, but turning a corner and being greeted by a couple of dozen phantoms that were suddenly spawned in the game by hackers is the kind of experience that will inspire you to remove your headphones, turn off your monitor, and never play the game again.
On the surface, these hacks may not seem like a big deal. After all, some games incorporate Twitch functionality in ways that allow outside participants to manipulate a player's game. However, there are times when these hacks can crash the game or even kill the player. As some have been quick to point out, these hackers also pose potential problems for streamers that go well-beyond in-game scares.
That's certainly a fair point. Actually, Phasmophobia developer Kinect Games has already informed players via the studio's Discord channel that they are "aware that there has been a number of games that have been using third-party tools (cheats) to modify the game." While they're working on a long-term solution to this problem, the short-term solutions involve avoiding lobbies that say they have more than four players in them and even just using the beta version of the game (which doesn't seem to currently be impacted by hackers).
Hackers aside, we highly recommend that you check out Phasmophobia. While there have been similar "hunting" horror games in the past, few are as well-rounded and genuinely effective. Besides, who hasn't wanted to be a ghost hunter at some point?