News
Overwatch 2 Cross-Progression Explained: How to Merge Accounts
Since Overwatch 2 is free-to-play on various devices, you can easily install it on your platform of choice. Or all of them. Just make sure you merge accounts so you don't lose progress when switching between devices.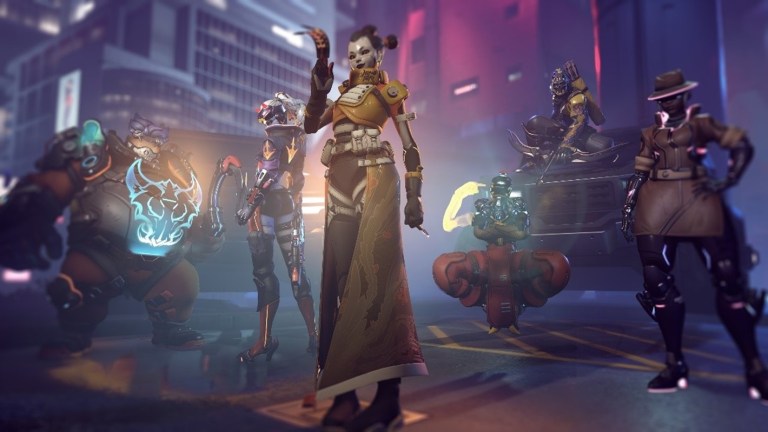 Activision Blizzard is currently under investigation following accusations of harassment, discrimination, and fostering a hostile work environment. You can read more about the investigation here.
The original Overwatch was a pay-to-play, premium retail game. Among other things, that meant that if you bought the game for PC, you could only play Overwatch on that platform unless you also purchased the game for a console. Who has the money for that? But since Overwatch 2 is a free-to-play title, you can technically download it on as many platforms as you want. However, those trying to do just that are quickly discovering that the game's cross-progression process isn't that simple.
Overwatch 2 cross-progression system allows players who log in to the game on a home console to also play it via their laptop or desktop (or vice versa) and keep all of their skins, emotes, ranks, and friends list information. As with most games these days, though, that progress is linked to your main account. As such, the only way to ensure all your Overwatch 2 platforms share the progress you make is to bind each copy to that account. That process is known as an "Account Merge," and here's how you (at least try to) do it.
Overwatch 2: How to Activate Account Merger On Your Console
Thanks to the magic of the internet and mobile devices, you can easily merge your Overwatch 2 accounts just by logging into Overwatch 2 on your console of choice. Ok, that's an oversimplification, but not by much.
To merge Overwatch accounts, you'll first want to boot up Overwatch 2 on your console. This will prompt an initial setup process complete with video and audio options. Once that's finished, the game will ask you to either scan a QR code with your phone or enter a simple alphanumeric code via a URL provided on the screen. Doing either will take you to the Battle.net account page. Log into your existing account (or make one), and use the code or QR to connect the game with your account.
After that is finished, confirm that you want to assign your console to your Battle.net account, and that's it. Merger complete.
Overwatch 2: How to Activate Account Merger Using a PC
Say you haven't installed Overwatch 2 yet, or maybe you are downloading it right now but your internet is slow and you want to merge accounts while you wait. Thankfully, you can actually do that.
To merge accounts before you start the game, use your PC browser and navigate to the Battle.net account page. Either log into your account or create one. Then, click on the "Connections" button, and your browser will open a new tab with all the accounts you can link to your Battle.net. Select your platform of choice (e.g., PlayStation Network or Xbox Live), and press the "+ Connect" button next to it. The website will automatically retrieve your account, so all you have to do is press "Continue," and you're done. Your console account is now merged with Blizzard's Battle.net.
Please note that both of the merger methods come with one major catch. If for any reason you merge one console account with your Battle.net info and want to link another one instead, you have to wait a full year to do so. In other words, if your account gets banned and you have to create a new one (or you accidentally link the wrong account), you will have to sit on your worthless merge for a full 365 days before you can rectify the issue. That's obviously a significant drawback.
Overwatch 2: How to Fix the "Merge Accounts Not Working" Error
Numerous Overwatch 2 players are reporting receiving the dreaded "Merge Accounts Not Working" message whenever they try to merge their accounts or use merged accounts. Unfortunately, this may be one of those annoying Overwatch 2 errors that you actually have very little control over.
At the very least, you'll want to make sure that you're performing the basic account merger process correctly. If you're trying to do something like merge multiple accounts to the same platform, you're going to receive an error message. The same goes for other unintended merger functions or anything you may have done to interrupt the basic merger process.
If you're certain you're doing everything right, then the problem probably isn't on your end. It's not clear exactly what may be happening at this time, but it really does seem like this error may be related to the bigger server problems Overwatch 2 is currently experiencing. If that is the case, then there really isn't much you can do to address the issue at the moment. The real fix is going to have to come from Blizzard.
That being said, you can try restarting your game if such an error occurs, and you can choose to play without merged accounts until Blizzard confirms the account merger situation is completely resolved. Neither of those options are ideal (and you may end up needing to file a ticket with Blizzard if the problem persists), but those are sadly the best options available to you at this time.