News
Will Nintendo Switch OLED Finally Fix Joy-Con Drift Problems?
The Nintendo Switch OLED improves the console's screen, but will it finally fix the "drift" problem that plagues Joy-Con users?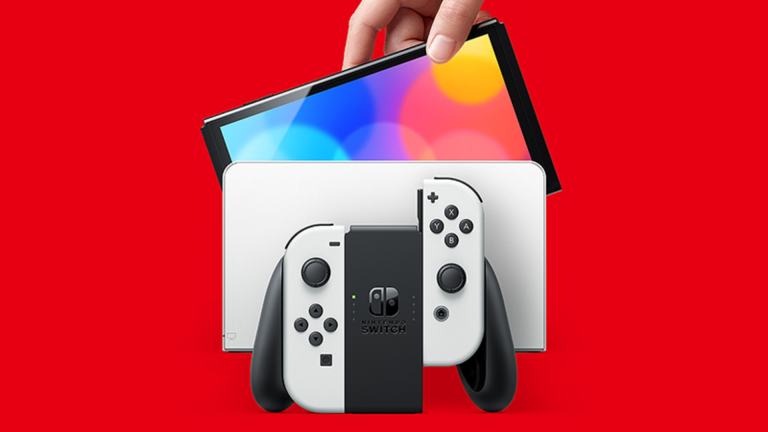 The Nintendo Switch OLED may fall short of some expectations, but the console's most disappointing "missing" feature may just be its apparent lack of new Joy-Cons designed to address those controllers' infamous drift issues.
In case you didn't know, more and more Nintendo Switch users over the last couple of years have reported experiencing some degree of "drift" with their Joy-Con controllers. Essentially, they're saying that their Joy-Cons start registering phantom analog stick commands that often cause their characters to move around independently or otherwise make it incredibly difficult (often impossible) to play a game as intended.
What causes those drift issues? There is some debate regarding the exact source of the problem, but most instances of controller drift are attributed to dirt/debris or natural wear and tear that seems to be impacting these controllers far faster than intended. The hardware failure theory is seemingly supported by the fact that "drifting" appears to impact more "left" Joy-Con controllers, which are the Joy-Cons most commonly used to register character movement inputs and other analog stick commands. That also means it's the controller that's most likely to wear down first due to repeated use.
While Nintendo eventually decided to let fans send in their Joy-Cons for free repairs even if their console is no longer under warranty, that solution hasn't pleased everyone. Not only are some players reporting that their repaired Joy-Cons eventually break again, but it seems that even recently manufactured Joy-Cons still haven't been "fixed" to prevent this problem from happening in the first place. Multiple class-action lawsuits have even been filed against Nintendo over their perceived inability to adequately address this issue.
With all of that in mind, you'd think that the Nintendo Switch OLED would include new Joy-Cons designed to finally fix this problem and stop the bleeding. However, it sounds like that's not necessarily the case.
According to the Nintendo UK website, the Nintendo Switch OLED's Joy-Cons are "the same as the controllers currently available." Thankfully, that means you can use your current Joy-Con controllers on the Nintendo Switch OLED, but it also seemingly means that the Joy-Con controllers that ship with the OLED will be susceptible to the same drift issues that affect current models.
Now, it is possible that the new controllers you'll receive with your Switch OLED are actually designed to address the drift problem in some way and Nintendo chose not to mention it due to potential legal issues or even uncertainty regarding the long-term viability of the"fixes." Honestly, though, that seems to be pretty unlikely as Nintendo could have theoretically done the same thing with more recently manufactured Switch Joy-Cons if they wanted to and seemingly haven't done so given the number of Joy-Con repairs still being reported.
All things considered, it really doesn't sound like you should expect the Nintendo Switch OLED Joy-Cons to outright fix those ongoing drift issues or otherwise offer a better long-term solution. Should Nintendo release any additional information that suggests they will (or that a more permanent Joy-Con drift solution is on the way), we'll be sure to let you know.