Features
Nintendo Switch 4K: 10 Games That Will Benefit Most From an OLED Display
Nintendo Switch's rumored 4K upgrade and improved OLED screen will change the way you look at the console's best-looking games.
A Bloomberg article reveals that Nintendo is reportedly ordering OLED screens from Samsung in preparation for the 2021 release of the long-awaited "Nintendo Switch Pro." Details are thin at this time, but the new Switch hardware will likely support 720p resolution in handheld mode, 4K output to a television, and enhanced overall performance via unspecified improved "computing power."
While we've heard rumors of an upgraded Nintendo Switch before, this latest report is far more substantial than any we've seen in recent years. Besides, few people doubt that Nintendo will eventually release improved Switch hardware. Not only have they previously released upgraded versions of most of their handheld devices, but next-gen hardware from Sony and Microsoft are escalating expectations in a way that the base version of the Switch is going to struggle to keep up with.
So which Nintendo Switch games will be the biggest beneficiaries of the new hardware? Ideally, the answer is "all of them," but these are the 10 titles you'll want to play first on the new Nintendo Switch (whenever it is released) if you're looking to truly put it through its paces.
The Legend of Zelda: Breath of the Wild
You probably already guessed it, but the biggest "winner" of a Switch hardware upgrade is undoubtedly one of the most beloved Switch games of all-time, The Legend of Zelda: Breath of the Wild.
Even as a launch game, Breath of the Wild pushed the limits of the Nintendo Switch's handheld and TV functionality. It's a truly beautiful experience, though, so any hardware improvements that let us enjoy the game's wonderful art direction and best set pieces a little more are good enough to arguably justify the upgrade.
Luigi's Mansion 3
I'm not entirely sure why Luigi's Mansion 3 doesn't get more love than it does, but if you're talking about the best-looking Nintendo Switch games, you've got to include this gem.
Luigi's Mansion 3 is one of the rare Switch games that impress with raw visuals and art direction. While it actually runs surprisingly well on the console, that's all the more reason why games such as this will benefit from improved hardware even if those improvements largely target the console's screen resolution and output.
Doom/Doom Eternal
As two of the most technically demanding Nintendo Switch ports ever made, it should go without saying that 2016's Doom and its follow-up, Doom Eternal, are going to immediately benefit from any improvements to the Nintendo Switch's hardware.
What I'm really waiting to see though, is whether or not the (much-needed) potential increase in the Switch's resolution output will significantly impact the frame rate of either of these ports. Any loss in frame rate would impact these games in ways that likely wouldn't be worth the clearer visuals. Still, there's a good chance these games are going to be even more impressive than they already are.
Super Mario Odyssey
To be honest, I feel like Super Mario Odyssey's art direction and technical design are strong enough to ensure that you don't really feel like you're "missing out" when you're playing it in either handheld mode or on the TV. As such, it works pretty well on existing Switch hardware.
Still, this is one of those cases of the rich getting richer in terms of potential hardware upgrades. Any game that runs well on the current Switch is going to be the most obvious beneficiary of any hardware improvements, and Super Mario Odyssey is one of the top entries in that particular category.
Octopath Traveler
No, Octopath Traveler isn't the "best-looking" game on the Nintendo Switch in terms of the game's raw visuals. It's clearly designed to be an upgraded throwback to a golden age of old-school RPG graphics.
However, if the new Nintendo Switch's biggest upgrade proves to be the quality of the console's resolution, then games like Octopath Traveler may actually be the kind of experiences you turn to in order to really test at least the improved handheld capabilities. The next Switch's potential 4K output may get more of the love, but a more handheld-like game such as this is really going to drop jaws on an OLED screen.
The Legend of Zelda: Link's Awakening
What's interesting about Link's Awakening in terms of its visual design is that it both stands out in "TV mode" due to its character models and bright colors and in handheld mode by virtue of its overall design sensibilities that mimick previous Zelda handheld experiences.
Because of those qualities, this is going to be one of the rare games that you can turn to for a kind of "all-in-one" test of any new Switch hardware. It's not exactly the best-looking Switch game across the board, but it's a quick way to see how noticeable any improvements really are.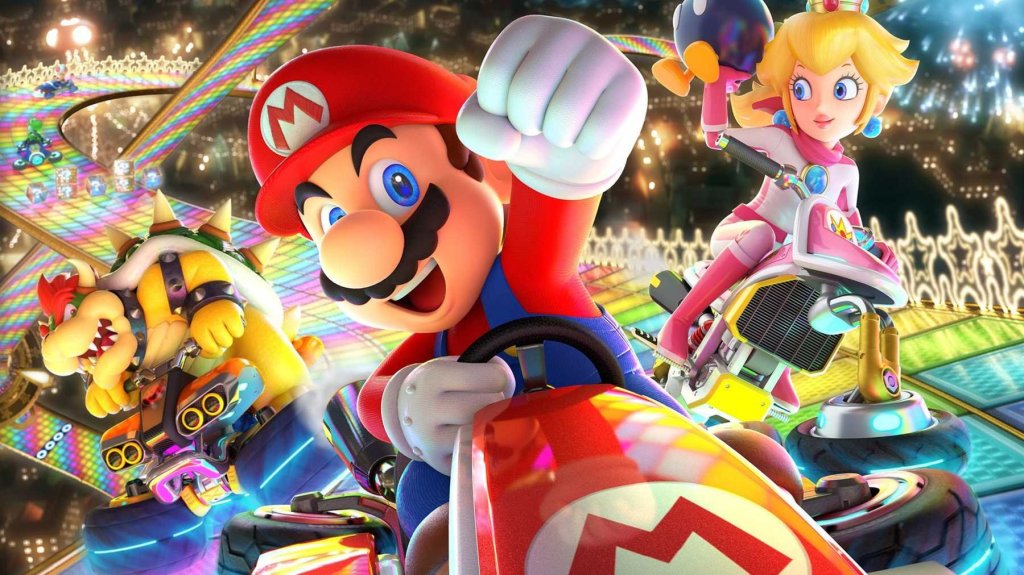 Mario Kart 8 Deluxe
Yes, Mario Kart 8's stunning colors and beautiful effects will stand out on the new Switch's screen, but what's really going to be interesting to see is whether or not any hypothetical hardware improvements noticeably impact the overall performance of a game like this.
If so, then the best-selling Switch game to-date could be one of those titles that practically benefit from hardware improvements even more so than other titles. I don't know if those hardware improvements are going to offer any kind of significant competitive advantage, but there is some kind of advantage to be found in any version of this game that runs noticeably smoother than ever.
Warframe
This port of one of the most underrated free-to-play games on the market today is also one of Switch's best-looking titles overall. Still, the biggest problem with this game comes when you go from the console or PC versions of Warframe to the Switch port. The performance difference is, to say the least, noticeable.
If the new Switch can bridge that gap even just a bit more, then the console's handheld functionality could actually make it the best place to experience one of the best live-service experiences on the market. Honestly, I wouldn't be surprised if the conversation around Warframe grows a little louder simply by virtue of the fact that more people will discover this title on improved Nintendo Switch hardware.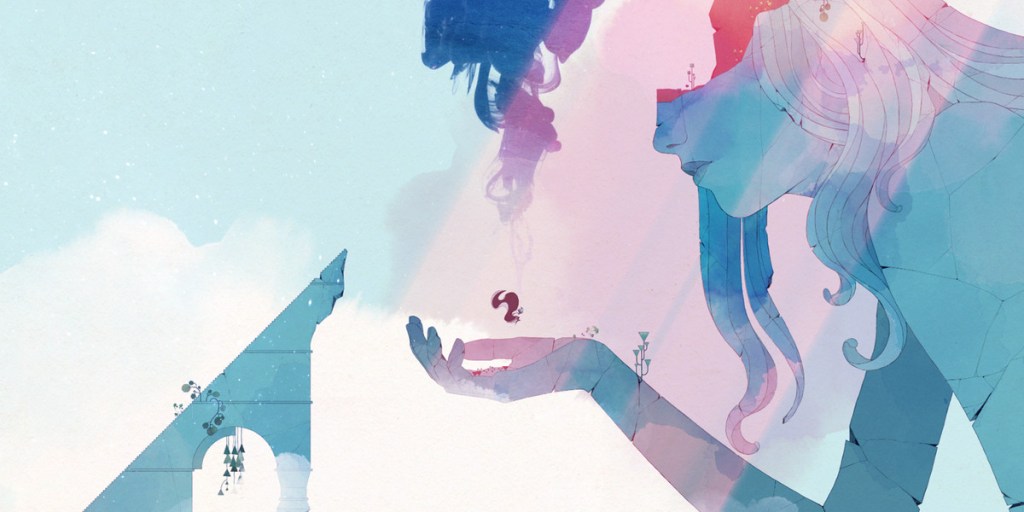 Gris
Yes, Gris is essentially a very good-looking mobile game, but if you view the Switch's handheld functionality as a separate concept equivalent to standalone handheld hardware, then Gris is one of the best-looking games available for the device.
It's also a game that's sheer artistic beauty is certain to shine even brighter on an improved Nintendo Switch screen. For a legion of Switch users out there who primarily rely on the console's handheld functionality, this already must-play game is about to get a second life as a potentially somewhat underrated showcase of the Switch's hardware upgrades.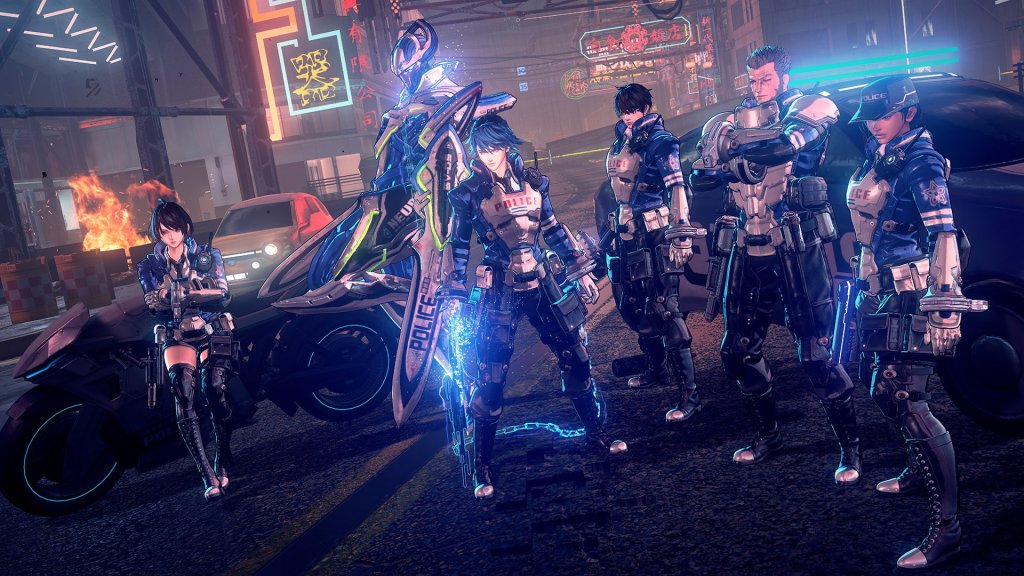 Astral Chain
Astral Chain wisely utilizes a cel-shaded art style that helps compensate for the fact that the Nintendo Switch isn't exactly the most powerful piece of gaming hardware on the market.
Well, that already impressive art style is, at the very least, going to look even cleaner on upgraded Switch hardware. Yet, it's once again a potential improvement in this title's frame rate along with the rumored resolution bump that makes me so excited to dive back into this stunning action game and gawk at an already beautiful game that looks (and hopefully plays) better than ever.