Sponsored
Nintendo Holiday Gift Guide: Best Consoles and Games to Buy
Looking for the best holiday gifts for the Nintendo fan or new gamer in your life? These are the best Mario, Zelda, and Switch gifts to buy this holiday season!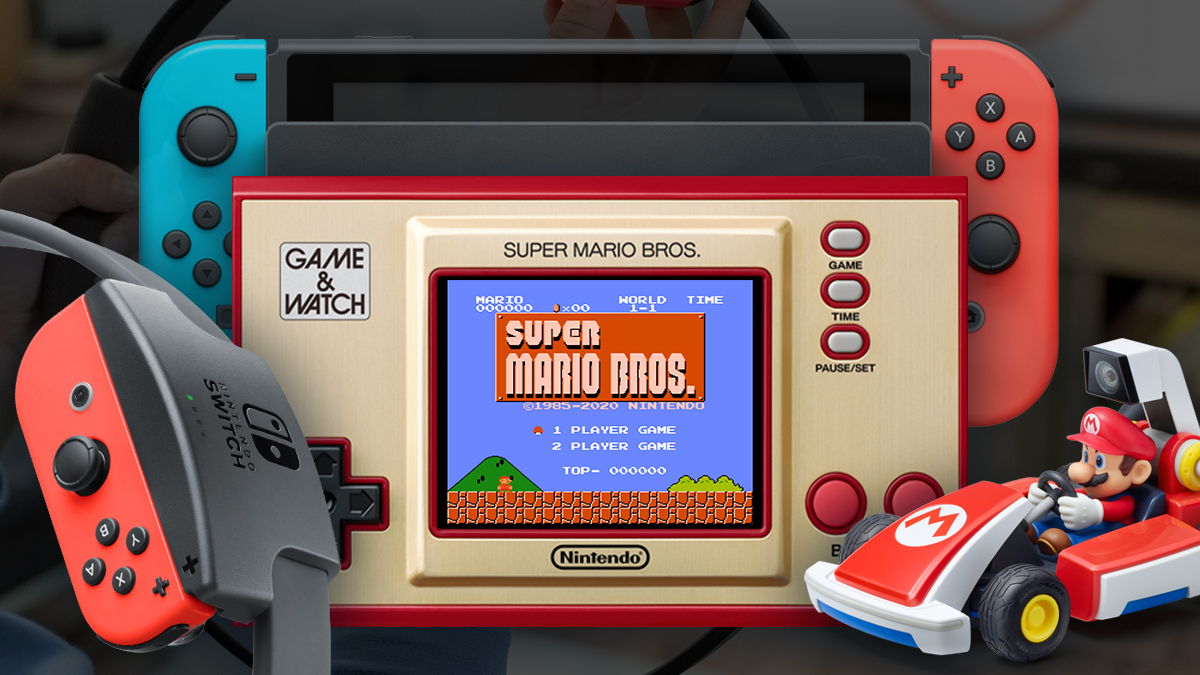 This article is presented by Nintendo.
Got a video game fan in your life and want to treat them to something special? Luckily, with the holidays just around the corner and the 35th Anniversary of Super Mario Bros. is currently in full swing, there are plenty of Nintendo-themed gifts to choose from. But if you need some guidance on the latest and greatest from the House of Mario, we've created a helpful guide for you!
The following is a curated list of products we think would be ideal for both dedicated Nintendo players and those ready to have their first Nintendo experience. From exciting first-party exclusives and the best games for the Nintendo Switch to mixed reality playsets ready to take over your home, here is Den of Geek's ultimate Nintendo holiday buyer's guide:
Game & Watch: Super Mario Bros.
Nintendo is celebrating the 35th anniversary of Super Mario Bros. in various ways throughout 2020, and the biggest anniversary release is definitely the return of the classic Game & Watch: Super Mario Bros. handheld. This special golden handheld boasts a sleek and clean look that also stays true to the portable device's iconic design, especially the legendary Widescreen Game & Watch line.
Not only does this new version of the handheld have a full-color LED screen but it comes pre-loaded with the full version of Super Mario Bros. as well as Super Mario Bros.: The Lost Levels and a new Mario-themed take on the first Game & Watch title, Ball. Game & Watch: Super Mario Bros. releases on Nov. 13.
Nintendo Switch
Nintendo Switch is a system that represents all the Japanese company's best ideas rolled into one, seamlessly combining the joys of both handheld and home console gaming to deliver the ultimate experience. Because of the Switch's home/handheld console design, players can easily take their games on the go or sit down in their living room and plug into their big-screen TVs. This is a feature unique to the standard Nintendo Switch, which is jam-packed full of exclusive games that can't be played anywhere else – and now boasting improved battery life. It's the ultimate gift for Nintendo players!
Need some Switch game recommendations? We'd suggest starting with The Legend of Zelda: Breath of the Wild, Super Mario Odyssey, Super Smash Bros. Ultimate, Mario Kart 8 Deluxe, and a few other games we'll recommend below.
Nintendo Switch Lite
Nintendo Switch Lite is a slimmer, lighter, and more budget-friendly version of the standard hybrid system. While you can't plug the Switch Lite into your TV, players can still enjoy one of the most robust and diverse video game libraries on a beautiful LCD screen while on the go.
The Lite is currently available in four distinct colours — Coral, Turquoise, Yellow, and Grey — allowing players to customize their Switch Lite experience to fit them. Despite not being dockable, the Lite is the Switch of choice for players wanting an easy and affordable entry point into the wonderful world of Nintendo.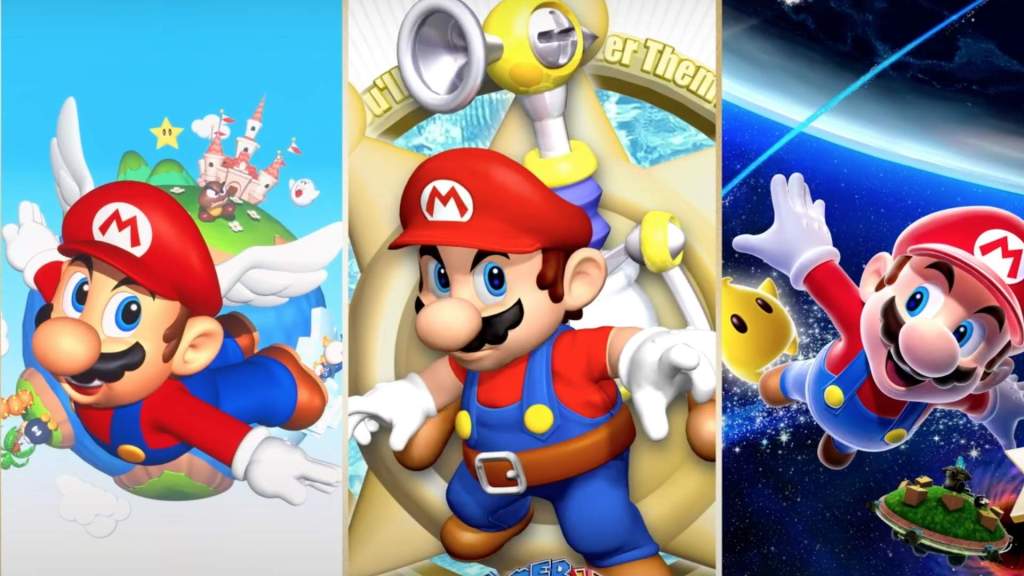 Super Mario 3D All-Stars
After years of wondering when fans would be able to play Mario's greatest classic adventures on Switch, Nintendo finally announced Super Mario 3D All-Stars. This collection brings together Super Mario 64, Super Mario Sunshine, and Super Mario Galaxy in one neat package, ideal for players who may have missed these 3D platformers the first time around as well as those keen to play them again! All three games benefit from improved resolutions and modern controls, ensuring that Super Mario 3D All-Stars is now the best way to play these gems.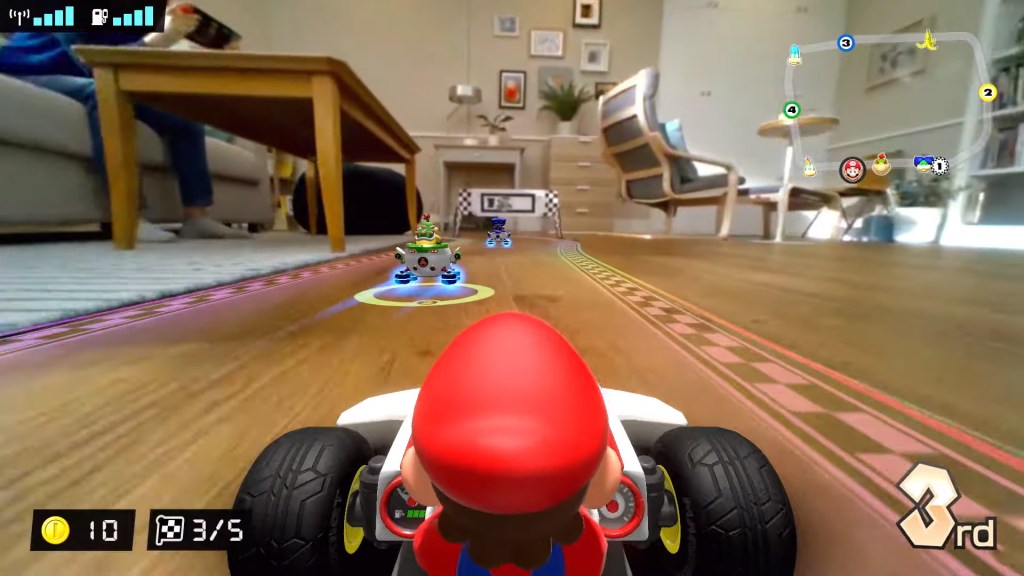 Mario Kart Live: Home Circuit
Just when you thought you'd seen it all from Nintendo's trademark racing series, the aptly named Mario Kart Live: Home Circuit brings the colorful karting action directly to your home, thanks to augmented reality. This game's design is incredible: you set up gates and arrow markers on your floor, which can then be tracked by the physical Mario or Luigi toy cart that comes equipped with a camera.
After setting up your own personalized home circuit, you can race through your home through the Switch screen, dodging, drifting, and boosting your way to victory. With Mario Kart Live: Home Circuit, the racing possibilities are endless.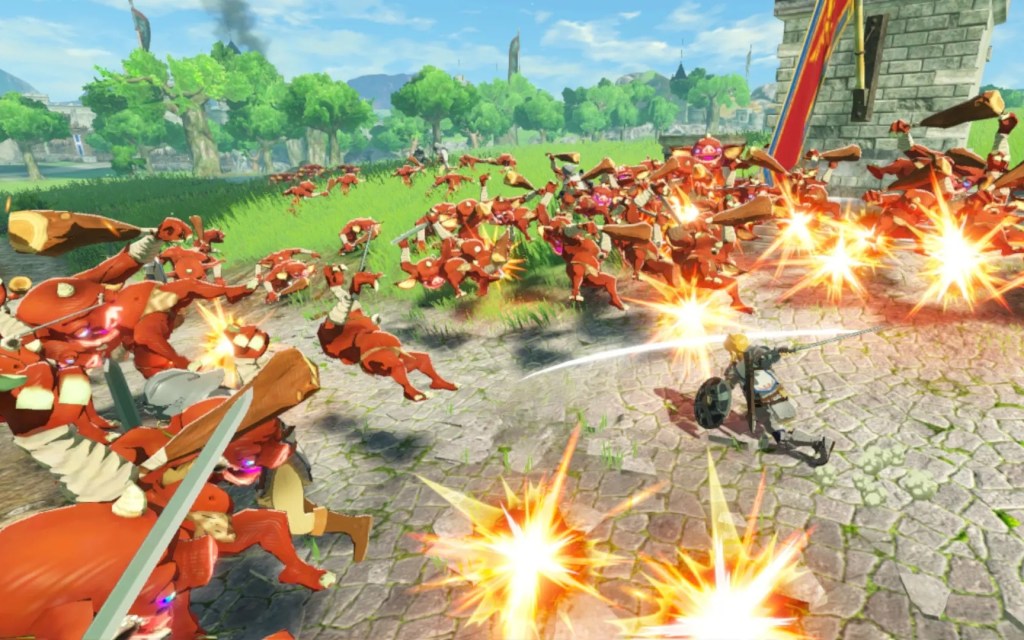 Hyrule Warriors: Age of Calamity
The Legend of Zelda: Breath of the Wild is widely considered to be one of the best Nintendo games ever released, transporting players to the most fully realized version of the Hyrule Kingdom yet. While not a mainline entry, Hyrule Warriors: Age of Calamity is a standalone prequel spin-off that will let players live and fight through the events that led to Breath of the Wild.
Hyrule Warriors plays differently to other Zelda releases in that it emphasizes hack and slash combat over exploration and puzzle-solving, but anyone craving more reasons to return to this universe will find it in Age of Calamity. The game is out on Nov. 20.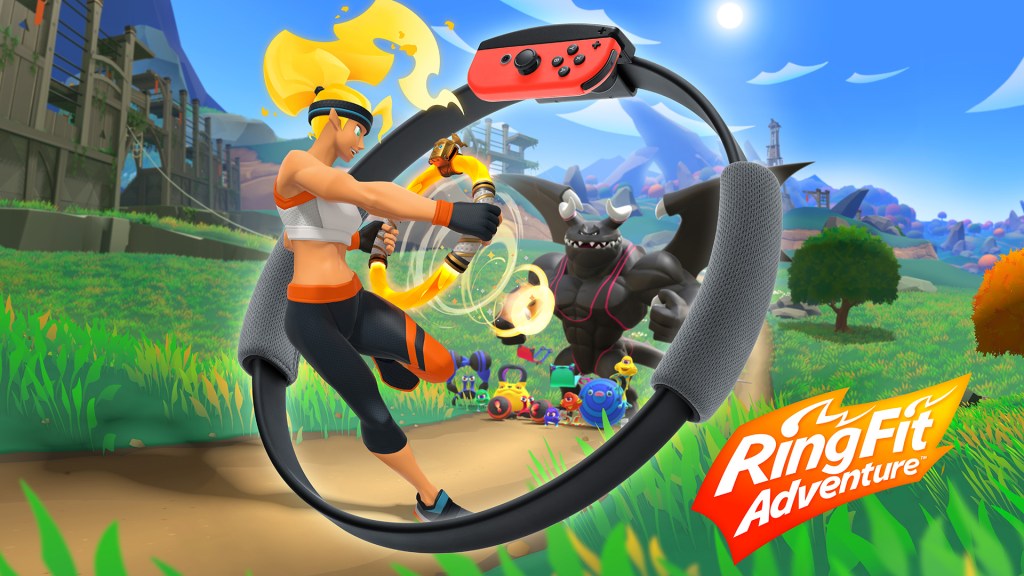 Ring Fit Adventure
External forces have made it incredibly difficult to stay fit and healthy during most of 2020, leading the exercise-driven Ring Fit Adventure for Nintendo Switch to surge in popularity. This Wii Fit successor gets you up on your feet and working out by gaming the system, challenging you to battle an evil dragon by way of squats, jogging, and crunches. In fact, Ring Fit Adventure is more than just an exercise game and has quite a few things in common with a traditional RPG. You'll battle your way through obstacles and enemies using the unique Ring-Con controller, staying fit and healthy at the same time.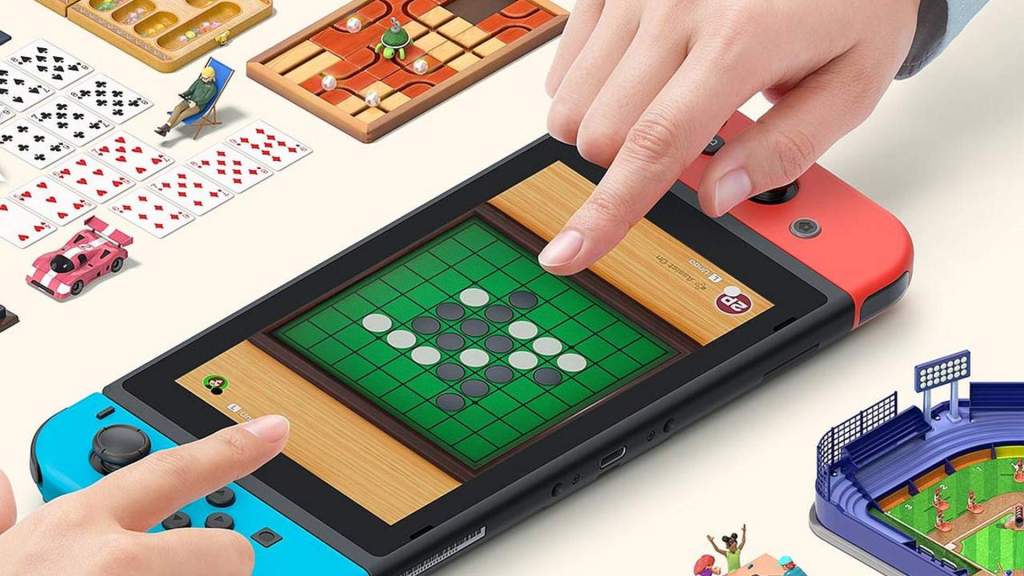 Clubhouse Games: 51 Worldwide Classics
One of the year's most surprising Nintendo Switch hits is Clubhouse Games: 51 Worldwide Classics, a charming compilation of familiar board games, card games, and sports games that everyone can play together. It's by far the most convenient way to play timeless games like Chess, Four-In-a-Row, and Texas Hold'em, all of which boast various difficulty levels and modes to always keep things interesting. 51 Worldwide Classics is an ideal gift for solo players and families alike, and a good example of how video games can bring people of all ages together.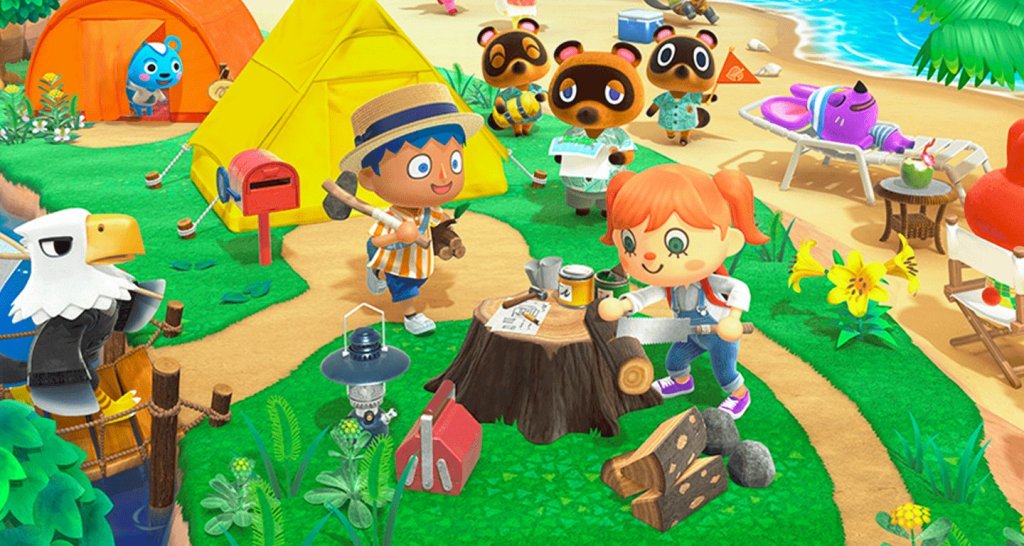 Animal Crossing: New Horizons
Animal Crossing: New Horizons is the game that saved many gamers from the woes of lockdown in 2020, giving everyone their own personal private island getaway to tweak, improve, and customise. It's a cutesy life simulation game suitable for players of all ages, granting you the tools to create a character and then live out a full virtual life. Become friends with neighbors, spend the nights catching bugs, and spend time with your real world friends on your island or theirs! After all that, you can return to your island in real-time during seasonal events, which ensure there's always something new to see and do!