Microsoft Reportedly Interested in Acquiring Destiny 2 Developer Bungie
Microsoft and Bungie could join forces once more, but it sounds like the asking price for the Destiny developers may be incredibly high.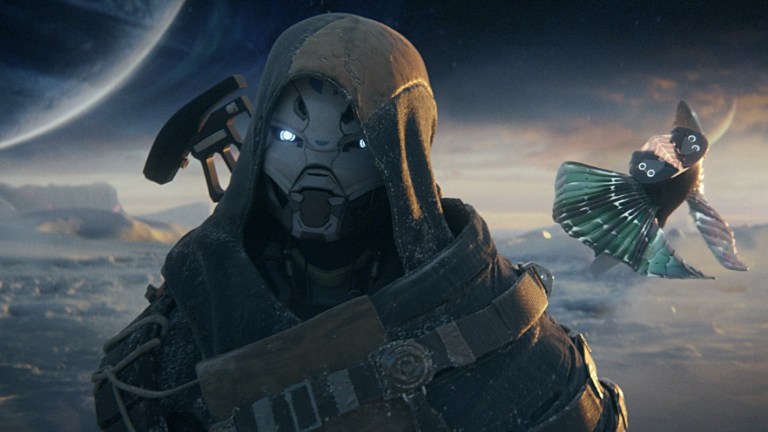 Recent reports suggest that Microsoft and Destiny 2 developer Bungie have discussed the initial terms of a possible acquisition agreement.
According to Venturebeat's Jeff Grubb, Microsoft and Bungie representatives have spoken a few times regarding the possibility of Microsoft acquiring the studio and officially bringing them back into the fold. Eurogamer also reports that their own sources have confirmed that initial discussions between the two parties have occurred.
Based on the information that's currently available, it sounds like those negotiations haven't progressed much. The biggest problem at the moment seems to be the purchase price. Eurogamer notes that Bungie is looking for an influx of cash and future funding in order to support their long-term plans for Destiny 2. We've covered this story extensively in the past, but basically, Bungie revealed that their split from Activision will result in a potentially extensive reinvention of the Destiny franchise which will, in many ways, properly kick off with the upcoming release of the Destiny 2: Beyond Light expansion.
While the details haven't been revealed/confirmed as of yet, it certainly sounds like Bungie's asking price is incredibly high. That makes sense as Bungie and Activision's relationship deteriorated over the years, and we don't imagine that they're eager to be acquired again unless a company is willing to essentially "overpay" for them and possibly offer them almost complete creative control over the Destiny franchise.
That could end up being a problem for Microsoft. We suspect that Microsoft isn't interested in turning Destiny into an Xbox exclusive franchise. That's not their style, and you have to imagine that they stand to make much more money by offering Destiny across as many platforms as possible. Such a deal would seemingly ensure that future Destiny updates no longer debut as timed PlayStation exclusives, but we suspect that's as far as the deal would go in that respect.
It's also not likely that Microsoft would ask Bungie to return to the Halo franchise (or that Bungie would ever do that even if they were given the opportunity to do so). That means that Microsoft would need to be confident that Bungie's vision for Destiny will be profitable in the long-term and that Bungie will work on separate projects in the future which would potentially be equally lucrative.
Still, if Bungie is indeed interested in a possible acquisition deal, Microsoft would have to be one of the few names on a very short list of potential buyers.