News
Mass Effect "Will Continue," Threatens BioWare
The Mass Effect franchise will continue, but can this series return to glory after so many years and so many changes at BioWare?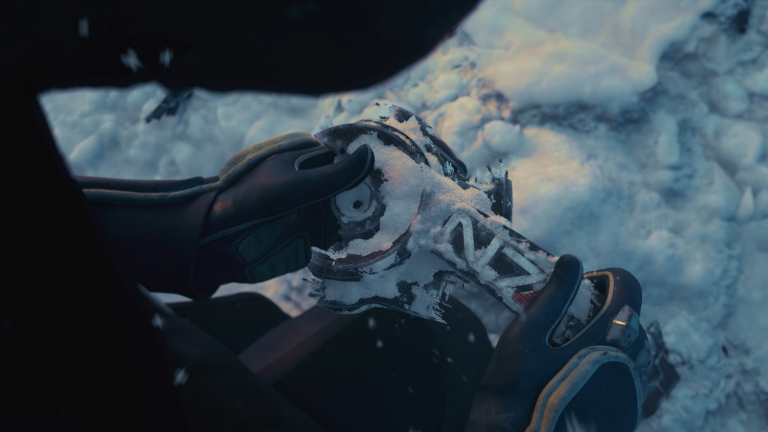 The Game Awards 2020 concluded its cavalcade of celebrity cameos, The Last of Us Part 2 awards, and Fortnite cameo reveals with a teaser trailer for BioWare's next entry into the Mass Effect franchise.
The trailer doesn't offer many details (another trend of the evening), but it does feature some sweeping views of space coupled with grand ramblings that conclude with an Asari digging through the snow of an ice planet and uncovering a remnant of discarded N7 armor. The implication is that this is Shepard's armor and that we're viewing the aftermath of Mass Effect 3's stunning conclusion which seemingly unraveled the fabric of the Mass Effect universe.
The trailer concludes with the Mass Effect title card hovering above the text "will continue." It's designed to be a teaser for the next Mass Effect game, but at this point, it's starting to feel like more of a threat.
2017's Mass Effect: Andromeda was more than a disappointment. For a generation of fans who grew up associating BioWare with some of the absolute best RPGs on the market, Andromeda was a shock to the system. While it's true that Dragon Age: Inquisition had some wrinkles and Mass Effect 3's ending infamously failed to capitalize on the promise of the franchise's ambitious premise, Andromeda was the kind of lazy, buggy, and generally uninspired work that felt more indicative of the legacy of publisher EA than its developer.
BioWare's struggles continued in the years after Andromeda's release as key members of the studio left the company and those that remained attempted to get in on the live service scene with the release of the eternally forgettable Anthem. More than just another unfinished example of a controversial subgenre, Anthem was arguably the first BioWare game completely devoid of the magic that had previously set the studio apart.
Now, BioWare is teasing new entries into the Mass Effect and Dragon Age franchises at a time when Anthem is left watching the family eat dinner through a rain-soaked window and serious questions linger regarding the studio's future.
Mass Effect is a special franchise. So is Dragon Age for that matter. There is tremendous potential in the series as evidenced by games like The Outer Worlds which borrow some of its best ideas. Still, at a time when we've yet to see substantial progress on Dragon Age in the two years since its reveal, we've got to wonder just how it is that BioWare intends to juggle two new (likely massive) entries into two of their most popular franchises. Wouldn't it at least be better to actually see some gameplay of the studio's previous big franchise comeback before they start teasing an entirely different greatest hits tour?
Recently, Casey Hudson and Mark Darrah decided to leave BioWare after they spent decades establishing the company as one of the most revolutionary developers in the world. In Hudson's farewell letter, he mentioned his desire to "make way for the next generation of studio leaders." Yet, the studio's next generation of leaders are left trying to recapture the magic of the previous generation after a notable swing and a miss at an entirely new idea apparently forced the studio to dive back into its franchise well. It's hard not to view that as a slight fall from grace for a studio that previously built its name on the pursuit of passion projects that forced everyone else to try to catch-up with what they were doing.
There are a lot of reasons to love Mass Effect, but the threat of another Andromeda or a game that is endlessly teased and never released looms large and makes it hard to truly become invested in a teaser and a title card.