News
Dragon Age 4 Trailer Features the Return of Solas
The latest trailer for BioWare's next Dragon Age game is here, but serious questions remain regarding the state of this title.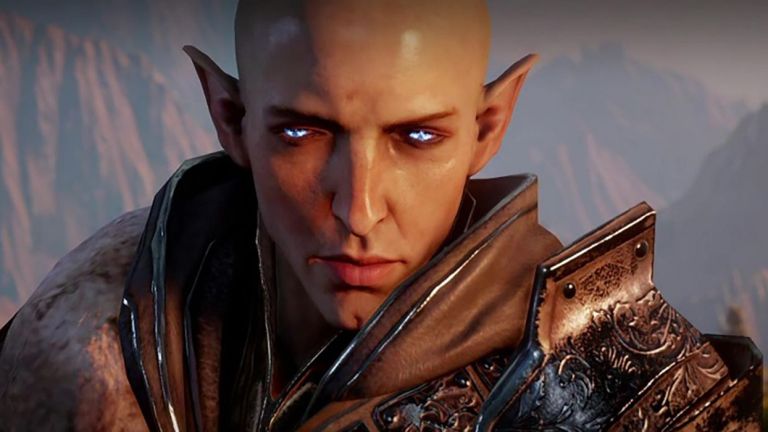 It's been a little while since we've gotten an update on the next Dragon Age game, but BioWare was good enough to check in at The Game Awards 2020 with this teaser trailer for the studio's next RPG:
In true Dragon Age fashion (at least as far as this project is concerned) the trailer doesn't give us much to work with. Don't you just love the endless teasing of a high-profile game? Doesn't that always justify the drawn-out hype rather than lead to titles that fail to live up to overblown expectations or the burdens of years worth of anticipation?
The biggest takeaway from this trailer is the official return of Solas; a character whose involvement was only hinted at during Dragon Age's 2018 teaser. Solas is a hedge mage who played a major role in Dragon Age: Inquisition as both a companion and potential romance option. His role in this trailer doesn't give us a lot to work with, but it does draw another line between this upcoming project and the last major entry into the Dragon Age franchise.
This trailer also features a pretty distinct art style that we didn't necessarily see in previous Dragon Age previews, but it's not clear at this time whether or not that's representative of the final project or more of a design choice utilized largely for the purposes of this teaser.
Interestingly, we still don't have a name for the next Dragon Age as this preview only refers to the project as Dragon Age. It's certainly not unheard of for a modern game to adopt a franchise's original moniker (we're looking at you Perfect Dark), but our gut feeling is that this is a placeholder for whatever the full title will eventually be.
However, the biggest name in the trailer still has to be "BioWare." After failing to impress with Mass Effect: Andromeda and Anthem, BioWare has been rocked to its core. What was once one of the creative powerhouses in gaming has become something of a cautionary tale. Now that major members of the BioWare team have left the company, it's unclear what shape the studio is in. To be frank, it's also a little worrisome that teasers such as these are all we get of major projects like Dragon Age when the shape of the studio means that fans need more reassurances regarding where they are now and where they're going next.
As always, though, we'll remain patient and eagerly await more information on the next Dragon Age game.