News
Is Mass Effect Legendary Edition Coming to Nintendo Switch?
Mass Effect Legendary Edition looks impressive, but will you finally be able to play the trilogy on Nintendo Switch?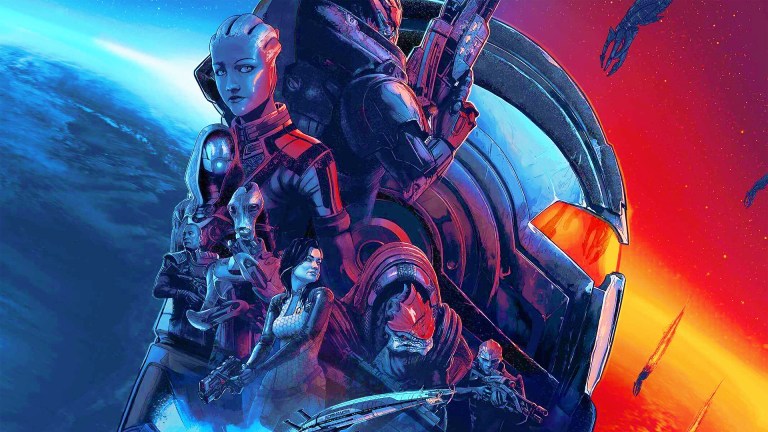 BioWare and EA have shared more information about their inevitable (but still welcome) recent announcement that they intend to remaster the Mass Effect trilogy and re-release the whole thing as part of a new package called Mass Effect Legendary Edition.
As revealed by Game Informer, this new edition of the game will not only feature all the single-player content seen in the original trilogy (including all promo items and content from over 40 DLC releases) but will enhance their visuals in what seem to be significant ways. As showcased in this comparison shot, the original Mass Effect will be the biggest beneficiary of this technology overhaul: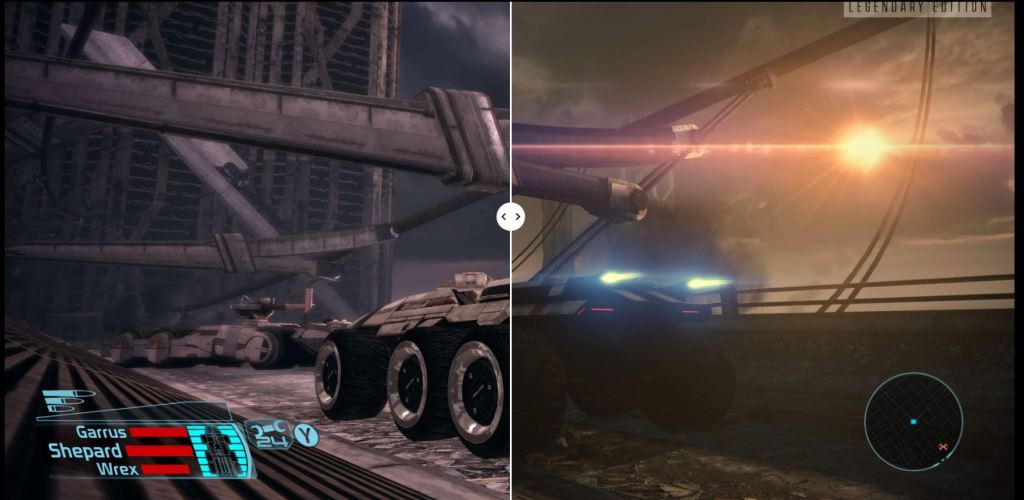 We know that you'll be able to experience Mass Effect Legendary Edition for yourself when the game is released for PlayStation 4, Xbox One, and PC on May 14. What we don't know is whether or not you'll ever be able to experience this collection on Nintendo Switch.
Eurogamer asked Mass Effect veteran Mac Walters whether or not we can expect the upcoming Legendary Edition to be available for Nintendo Switch. Here's what he had to say:
"Personally, I'd love it. But ultimately, I think we had a path set and it was like, let's finish that, then let's see sort of where we're at."
Walters' response is interesting even if it sadly doesn't offer much in the way of concrete information. What we can definitively tell you for now is that Mass Effect Legendary Edition will not be available for Nintendo Switch when it is released on May 14.
Many fans are quick to point out that the fact the Legendary Edition will not be available on Nintendo Switch right away is already being met with a negative reaction from fans who feel that the series would be perfect for Nintendo Switch as well as those that say the ability to play Mass Effect on a portable console is honestly the only way that they can see themselves replaying through the series again.
So why aren't we getting a Switch version of Mass Effect Legendary Edition right away? Only BioWare can tell you the definitive answer to that question, but it certainly seems like the Legendary Edition's ambitious visuals are to "blame."
I'd assume that you could run the original versions of Mass Effect on Nintendo Switch with relatively few issues, but what we've seen of the Legendary Edition remasters and what BioWare is saying about them certainly seems to suggest that the process of getting them to run on Switch would be a bigger commitment than BioWare is willing to take on right now.
The shame of it is that it really sounds like BioWare and EA are unwilling to simply release the Mass Effect trilogy on Switch outside of the Legendary Edition. While we suspect that many fans would be happy to play any version of Mass Effect for the Nintendo Switch, it certainly seems like they're more interested in eventually getting the enhanced editions of the game to work on that platform before it would ever come to Nintendo's console.
As always, though, we'll keep an eye on this situation and hope for the best.