News
Marvel's Avengers Team Hopes DLC Updates Will Bring Players Back to the Game
Marvel's Avengers is losing active players, but Crystal Dynamics hopes that what's coming next will bring them back.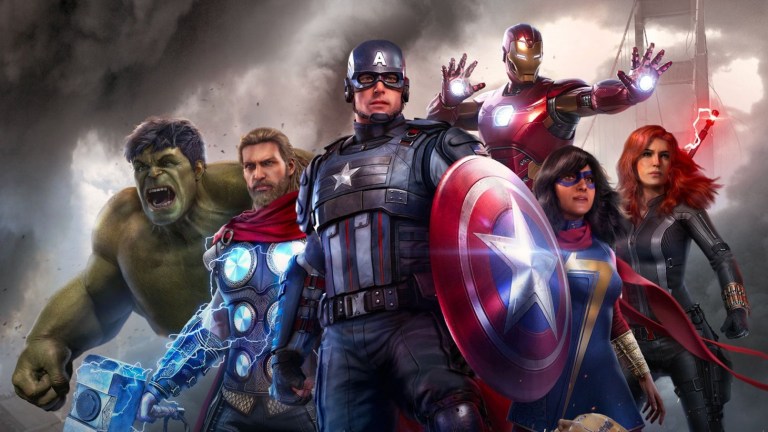 Crystal Dynamics Studio Head Scot Amos has informed Kotaku that the team is aware of Marvel's Avengers dwindling player count and have plans in place to address the problem.
"We are confident that we'll see PC players (as well as those on Xbox One and PlayStation 4) return to the game as we add exciting new late-game content and demonstrate that we continue to be focused on improving the game," Amos says. "We have a great community management team at Crystal Dynamics and Square Enix who funnel all of your concerns, suggestions, and feedback to the development team daily. We are listening. We are making fixes, improvements, and additions as fast as we safely can to make Marvel's Avengers the game we all aspire it to be."
The studio's attempt to bring players back to the game will start with the release of new content designed to expand the title's end game.
"We have a number of new content pieces coming in the weeks ahead including: a totally new War Zone mission type called Tachyon Rifts, a new Outpost that's a jumping-off point for new story missions in the future, and AIM's Cloning Lab, which requires a coordinated high-level group of four players to beat with new top-end loot rewards for finishing it," Amos says. "In each of these updates we do tuning and bug fixing to enhance the overall experience."
Amos also reminds fans that there are two new heroes coming to the game (Kate Bishop and Clint Barton) and that each will launch with their own campaigns that further the game's original story. Furthermore, the team intends to use future updates to address some of the game's lingering problems.
"Lastly, we will continue to add new content to the game in the coming months as we address issues and overall game balance, including loot distribution and quality of life features everyone is clamoring for to improve our day-to-day experience from accessibility to co-op communication tools to balancing the economy," Amos explains.
Truth be told, all of this information is to be expected based both on what was previously revealed about Marvel's Avengers' post-release content and the nature of other live service games. What remains to be seen is how Crystal Dynamics will address some of the inherent issues with Avengers that have, thus far, made its endgame grind content far less compelling than the game's surprisingly strong story campaign.
Such as it is, though, many gamers (especially on PC) are reporting that the game's dwindling playerbase can make it hard to even use the built-in matchmaking system.