News
Big Oof for Square Enix as Marvel's Avengers Linked to More Than $48 Million Loss
It seems like Marvel's Avengers has been a bit of a disappointment for Square Enix thus far.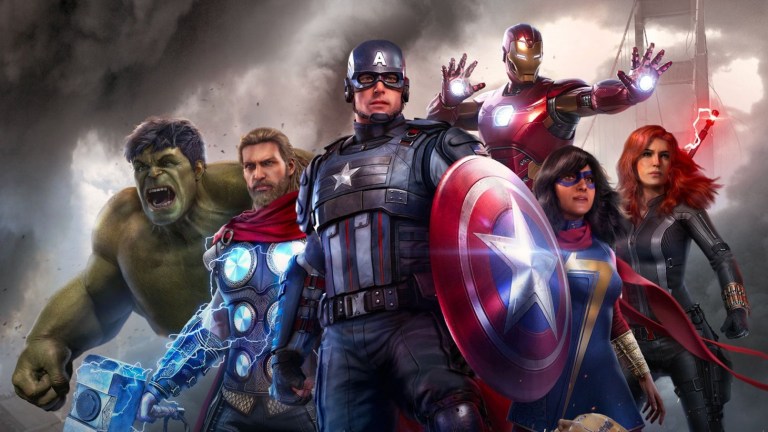 Square Enix has posted its earnings for the first half of the fiscal year, and a financial hit to its Digital Entertainment: HD Games division has pointed a clear finger at Crystal Dynamics' Marvel's Avengers for helping to create an operating loss of more than $48 million in the second quarter. This has been compounded by the continuing success of Square Enix's MMO division, which has posted profits in both quarters thanks in large part to games like Final Fantasy XIV.
The writing was on the wall early on for Marvel's Avengers when the Crystal Dynamics team had precious little time to fix issues arising from the beta version before the game was released. Since then, despite the team behind the game working incredibly hard to correct its course, it's occasionally been compared to BioWare's Anthem, a title largely mocked for its notoriously troubled launch last year.
Over on Twitter, Tokyo-based games industry analyst David Gibson posted that Square Enix would not confirm how many units were sold, but that "volumes were 60% of plan," adding that this "implies game cost over $100m to make but only sold 3m or so."
"It looks like the total cost of the game is closer to $170m-$190m given they only expense 70% of cost in the qtr plus marketing costs," Gibson continued. "Why someone didn't say stop post the multiplayer beta will remain a mystery. Square are adamant they can make a recovery …"
Developer Crystal Dynamics was swift to reassure its base in early October that Marvel's Avengers still had plenty of fuel in the tank and big expansion plans were in the pipeline.
"We are confident that we'll see PC players (as well as those on Xbox One and PlayStation 4) return to the game as we add exciting new late-game content and demonstrate that we continue to be focused on improving the game," said Crystal Dynamics studio head Scot Amos. "We have a great community management team at Crystal Dynamics and Square Enix who funnel all of your concerns, suggestions, and feedback to the development team daily. We are listening. We are making fixes, improvements, and additions as fast as we safely can to make Marvel's Avengers the game we all aspire it to be."
But Eurogamer notes that even back then, SteamCharts numbers "suggested the game's PC audience had slumped to between 1000-2000 people a month after launch" and that now only around 798 people are still playing it on Steam.
Our own reviewer Bernard Boo said the game left him "with the bitter taste of a middling, Destiny-like action-looter that unfortunately undermines the truly great things that the game does have going for it."
Will Marvel's Avengers be able to go the distance? Only time will tell.