News
Madden NFL 21: Release Date, Trailer, Gameplay, Cover, and News
Despite complications, there will be a new Madden game this year. Here's everything you need to know about Madden NFL 21: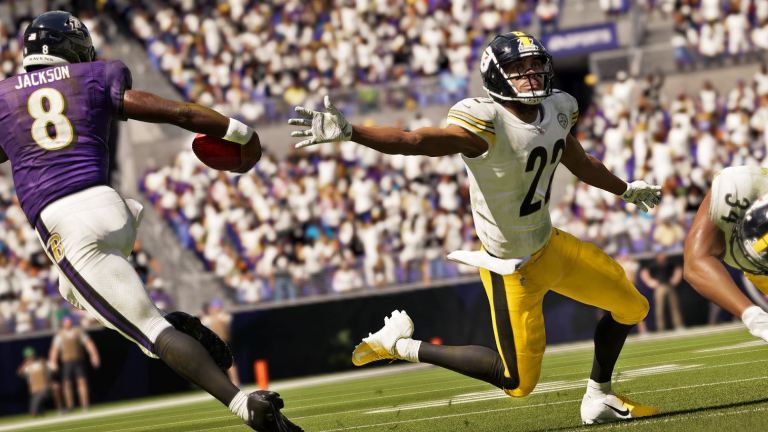 EA has confirmed that they will still release Madden NFL 21 this year despite the complications caused by the spread of COVID-19.
On top of that, EA has confirmed that Madden NFL 21 will be available for next-gen consoles. In a recent statement, the Madden NFL team spoke about how this leap to the next generation allows them to explore new concepts.
"The development teams at EA are always pushing the envelope to leverage new technology in exciting ways that benefit their fans and we're thrilled by the work they've done in optimizing Madden NFL 21 for Xbox Series X," said Sarah Bond, Head of Xbox Partnerships and Business Development. "We're delighted to be partners as we usher in the next generation of gaming."
One of those new concepts will include taking advantage of the Xbox Smart Delivery program. As we've previously mentioned, that means you'll be able to buy Madden NFL 21 on Xbox One and automatically upgrade your copy of the game to the Xbox Series X version. To take advantage of this offer, you'll need to purchase a copy of the Xbox One version of Madden NFL 21 by December 31, 2020, and upgrade it to the Xbox Series X copy by March 31, 2021.
Beyond that, we don't know much at this time regarding how Madden NFL 21 will advance the franchise in a substantial way. Some of the recent entries into the franchise have leaned heavily on the series' evolving story mode, so we fully expect this upcoming entry to advance the series' "campaign" with an even more involved entry.
Of course, the appeal of most Madden titles remains their annually updated rosters and gameplay refinements. So far as that goes, this year's title will likely be especially anticipated. Not only was the 2020 free agency period and 2020 NFL Draft class crazier than usual (who doesn't want to see Tom Brady in that Tampa Bay throwback jersey?) but with the spread of COVID-19 threatening to derail or seriously hinder the upcoming NFL season, Madden NFL 21 may just prove to be the best way to experience NFL action this year.
Here's everything else we know about Madden NFL 21:
Madden NFL 21 Release Date
EA has confirmed that Madden NFL 21 will release for Xbox One, PlayStation 4, and PC on August 25th. However, EA has not confirmed the release dates of the next-gen versions of Madden NFL 21 at this time. We likely won't hear about the release dates for those games until Sony and Microsoft confirm the release dates of the PlayStation 5 and Xbox Series X.
Madden NFL 21 Trailer
The first Madden NFL 21 gameplay trailer is an absolute stunner. This preview focuses on some of the highlight gameplay features of the upcoming installment. You've got to check it out:
The first trailer for Madden NFL 21 didn't showcase much new footage of the upcoming game, but it did feature Kansas City star Patrick Mahomes as well as a look at the evolution of Madden games over the years.
Madden NFL 21 Gameplay
EA has revealed some of the new gameplay features that will be highlighted in Madden NFL 21. They include:
Improved ball carrier controls that offer more precise movements for running backs and receivers
Enhanced defensive line controls and mechanics designed to make pass rushers more responsive and effective
"Realistic" open-field tackling which EA says will allow players to make more "clutch defensive stops"
Brand-new player-controlled touchdown celebrations
Additional on-field camera shots and generally improved field awareness for A.I. teammates
On top of that, Madden NFL 21 will feature a new Face of the Franchise mode called Face of the Franchise: Rise to Fame. This mode will see you rise through the ranks as a high-school football star trying to make it to the NFL. One of the new features in this mode will allow you to become a receiver or running back once you're out of high school.
Madden NFL 21 Cover
EA has revealed that Madden NFL 21 will feature three distinct covers and that all of them will star Lamar Jackson. Here's a look at the cover for the standard edition of the upcoming game: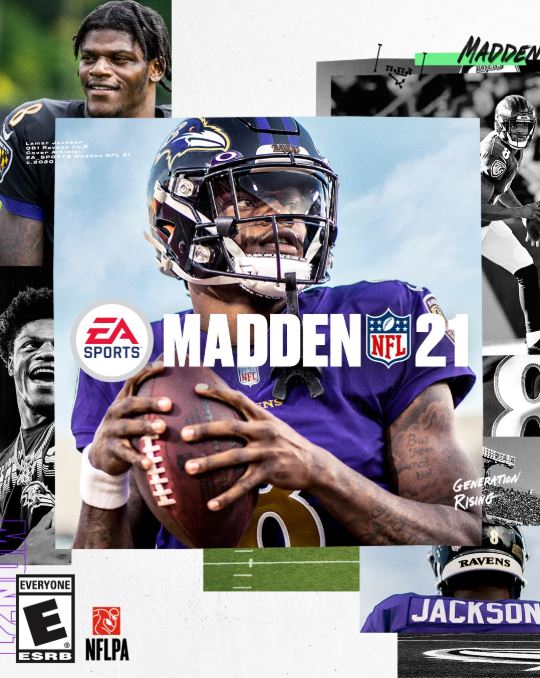 And here's the cover for the Deluxe Edition:
Finally, here's the cover that will be featured on the MVP Edition of the game: