News
Lost Ark Release Time: When Will the Free-to-Play Game Be Playable?
Lost Ark is one of Steam's biggest hits in a long time, but what time will you be able to play the free-to-play version of the game?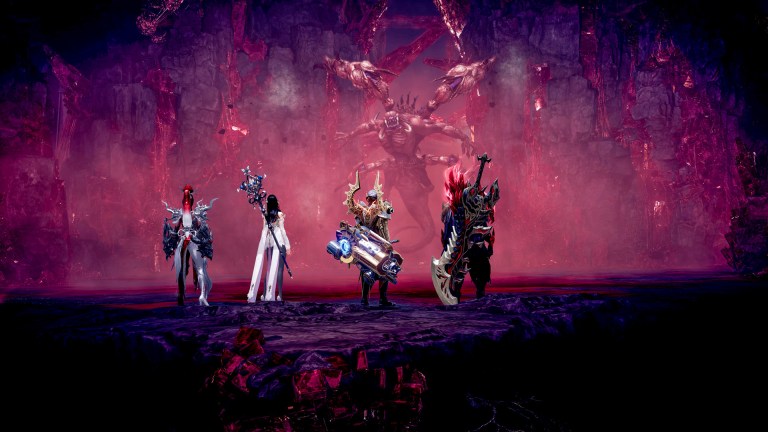 Lost Ark is quickly proving to be one of Steam's biggest hits of 2022, but the game's complicated release structure has many people wondering what time the red hot title will fully be released and when they'll be able to join the millions that are already exploring the game that has a lot of people talking.
Originally released (in full) in South Korea in 2019, Lost Ark is an MMORPG with Diablo-like ARPG combat. The game quickly grew a sizeable fanbase in that region thanks to its PvP mechanics, extensive content offerings, cinematic style, and all those other MMO tropes that usually encourage people to gleefully spend a few hundred hours of their lives playing them.
So, while Lost Ark has been playable in South Korea and other regions for quite some time, those in the West who recently pre-ordered any of the Lost Ark Founder's Pack on Steam were also able to start playing the game yesterday (February 8). You're still able to start playing the game right now if you decide to buy a Founder's Pack for the MMO via Steam (each of which comes with a variety of in-game rewards as well as early access to the title).
What if you don't want to purchase a Lost Ark Founder's Pack and just want to dive into the game once it leaves Early Access and becomes a publically available free-to-play title? Well, the good news is that you'll soon have a chance to do just that.
Lost Ark is set to be publically released via Steam as a free-to-play title on February 11th. You can pre-load the game via that platform starting right now (its download size checks in at about 70 GB), but unless you're willing to buy a Founder's Pack between now and then, you will need to wait for the title to be fully unlocked before you'll be able to launch it.
As for the release time…well, that's a little tricky. Ideally, the free-to-play version of Lost Ark will launch via Steam on February 11 at the following times:
9 AM PST
12 PM EST
5 PM GMT
6 PM CET

The reason I say "ideally" in regards to Lost Ark's free-to-play launch time is that we already saw players struggle to join Lost Ark in time for its exact Early Access debut. Between congested servers and a few technical issues, many fans found themselves waiting at least a little longer to actually start playing the MMO. Given that the game is being opened up to a significantly larger player base on Friday, it's likely that you'll have to navigate similar server issues at that time.
What about other platforms? Well, developer Smilegate and Lost Ark's Western publisher Amazon Games haven't shared any plans to port the game to Xbox, PlayStation, Nintendo Switch, or the Epic Games store, but given that the title does offer partial controller support via Steam, it's not unreasonable to think that it could one day be made available to an even wider audience.
In short, anyone hoping to jump into Lost Ark when it goes free-to-play on Friday should probably plan to start playing the game as soon as possible. Otherwise, there's a pretty good chance that you'll need to wait a little longer to actually jump in.