News
Kingdoms of Amalur: Re-Reckoning – Release Date, Trailer, and News
The cult classic Kingdoms of Amalur: Reckoning is finally getting a remaster. Here's what you need to know: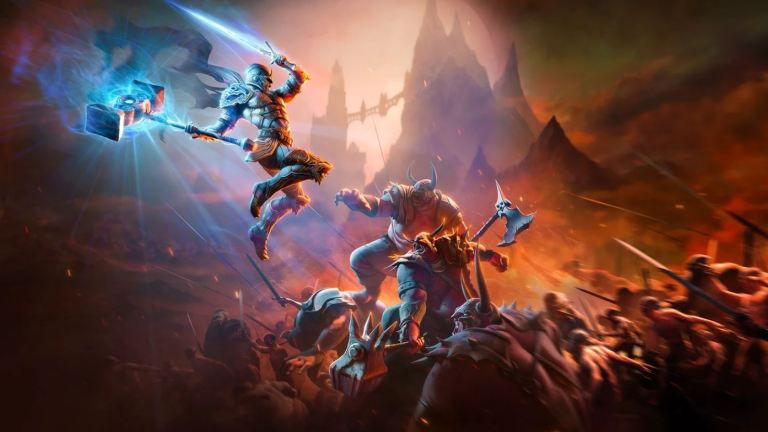 Kingdoms of Amalur: Re-Reckoning, a remaster of Kingdoms of Amalur, has been delayed to September but is now set to receive a brand new DLC expansion called Fatesworn.
THQ Nordic hasn't revealed much about this new expansion, but it appears that it's being built from the ground up for the purposes of this remaster. That means that it should be different from some of the previously unreleased content that is expected to be included with the base version of the remaster. However, we're still waiting for the full details regarding the scope of the Fatesworn expansion in that respect.
Speaking of the base version, it appears that the new plan is for Kingdoms of Amalur: Re-Reckoning to be released for Xbox One, PS4, and PC on September 8. It was previously scheduled for release on August 18.
According to the game's listing and this tweet from the Kingdoms of Amalur: Re-Reckoning team, Re-Recokoning remasters the original Kingdoms of Amalur with "stunning visuals and refined gameplay" that still deliver the same "intense, customizable RPG combat inside a sprawling game world" that made the original game so notable.
The listing makes several more references to the remasters' enhanced visuals, but it doesn't go into detail regarding any additional new content (beyond the inclusion of the original game's DLC). That being the case, it certainly seems that this will be closer to a refinement of the original game's visuals rather than a complete remake.
If you're not familiar with Kingdoms of Amalur: Reckoning, that's hardly a surprise. Released in 2012, the game initially drew attention for being the first project developed by 38 Studios; a joint-venture between baseball legend Curt Schilling, writer R.A. Salvatore, Todd McFarlane, and others. As the release of the game roughly coincided with the bankruptcy and closure of 38 Studios, the narrative has long been that Kingdoms of Amalur was a failure.
Yet, that's not exactly true. The game sold reasonably well, and it was a tremendous hit amongst critics and fans who praised its rich world-building, wealth of content, and an incredible combat system that still stands as one of the more enjoyable combat experiences in RPG history. Its character customization options are also among the best we've seen from a genre title. The game was rightfully criticized for some rough edges in its mechanics and storytelling, but it was clear that the ideas were in place for a fascinating franchise.
Obviously, we never got that franchise, but this re-release could be a brilliant opportunity to not only refine the original experience but to allow millions who never really got the chance to experience Kingdoms of Amalur the first time around the opportunity to do so.
Be sure to check out the first official trailer for Kingdoms of Amalur: Re-Reckoning for a better idea of what this game is all about:
There's little hope that this project will somehow revive the series in full, but after you try it, we feel there's a good chance that you'll walk away with pleasantly altered expectations regarding what even modern (and upcoming) RPGs are capable of.