News
Halo Infinite Teases the Return of The Banished
This mysterious teaser hints that The Banished will be the primary antagonists in Halo Infinite.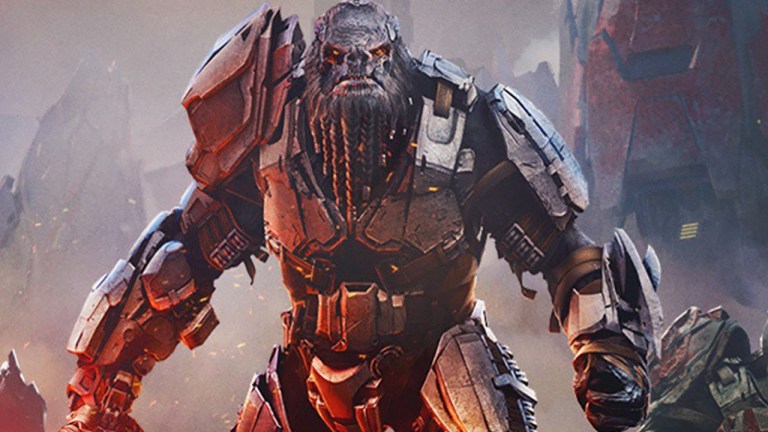 A new teaser posted via the Halo Twitter account suggests that The Banished may return in Halo Infinite.
The teaser clearly references The Banished with the line "We are his will, we are his legacy, we are The Banished," but there is some room for debate in regards to whether or not this teaser actually applies to Halo Infinite. After all, The Banished were mostly referenced in the Halo Wars series (particularly Halo Wars 2 where they were a playable faction), so some fans are speculating that this is actually a preview for a new Halo Wars game or some other spin-off. Having said that, the timing of this announcement would tend to suggest that this cryptic footage is indeed related to Halo Infinite.
The Banished's role in the franchise up until this point may also lead some to wonder who, exactly, they are. Well, they're basically a renegade group comprised of several different kinds of aliens (and some humans). Their ranks include Brutes, some forms of Hunters, Engineers, Grunts, and Elites. In other words, they're essentially a splinter faction of the Covenant.
The big difference between the Covenant as we knew them in the early Halo games and The Banished is that The Banished have rejected the teachings of the Covenant Prophets. The last time we saw The Banished, they were battling UNSC forces (and almost unleashing the Flood on the universe once more) in Halo Wars 2 and were working under the leadership of a Brute named Atriox.
It's not entirely clear what this teaser is meant to convey in terms of what The Banished are up to now, who is leading them, and how their objectives may have changed. However, it certainly sounds like they intend to take the fight directly to humanity once more.
The bigger question at the moment, though, is whether or not this does indeed mean The Banished will serve as the primary antagonists in Halo Infinite and what their role in the project could mean for the game's plot. While Halo Infinite has been teased and talked about for quite some time, there's still so much we don't know about the title. The most recent discussions regarding it have portrayed the project as a kind of re-imagining/restart of the Halo franchise, but it's also been suggested that it will still advance the narrative of the greater Halo universe. The idea that The Banished could be featured heavily in the upcoming game would tend to suggest that Halo Infinite will not completely reimagine the Halo mythos and may help bring all the pieces of that mythology together.
We should learn more about Halo Infinite and the Xbox Series X next month, so hopefully, we'll also learn more about The Banished and what their presence means for the biggest Xbox game of 2020.