News
Halo 2 PC Beta Tests Scheduled to Start Today
The first Halo 2 tests may be coming to PC very soon, and we couldn't be more excited.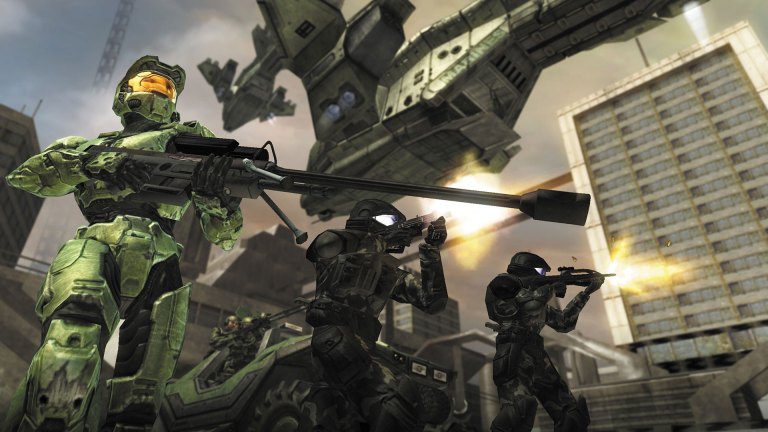 PC gamers will finally be able to get their hands on the Master Chief Collection edition of Halo 2 as 343 Industries has confirmed they will start beta tests of the game starting today.
"PSA: All Ring 3 blockers have been resolved at this time for Halo 2 and Halo 2: Anniversary flighting to begin on Friday, 4/17," says Halo community coordinator Tyler Davis via Twitter. "We will let folks know when buttons are being pressed for invites to roll out. Stay tuned to get tactical Marines!"
For those who don't know, Ring 3 refers to 343 Industries' Halo Insider testing program. Basically, it means that Halo Insiders will be eligible for testing starting today. While you can sign-up to be an insider for free, that doesn't guarantee that you'll get an invite. Instead, invites are determined by 343 based on several factors that will allow them to conduct the most thorough testing possible.
Invites haven't started going out quite yet it seems, but they are expected to start rolling out later today. Once that happens, this will mark the first time that Halo 2 has been officially playable on PC since the release of Halo 2 for Windows Vista way back in the day. Considering that the PC versions of the Halo games have long felt a bit extra, though, you shouldn't be too surprised to find yourself feeling like this is the first time you'll get to properly play the game on PC.
That makes all of this is a big deal for PC Halo players everywhere. As we noted not long ago, there are many who consider Halo 2 to be the best overall entry in the franchise. At the very least, it's one of the most fondly remembered games in the Halo franchise.
Of course, Halo 2's legacy will always closely be tied to the impact of its multiplayer mode. Halo 2 kicked the doors of console online play open like no other game before it. Some still consider Halo 2's multiplayer map design to be the peak of the series, even though some of us (ok, me) have nightmares regarding the "balance" of the mode's dual-wield options. Yes, I'm haunted by memories of that Plasma Pistol deleting your shields.
The Master Chief Collection has enjoyed a series of very welcome updates since its rocky debut, so we look forward to potentially getting the chance to experience an upgraded version of Halo 2 on PC sometime in the near future.