News
Halo 3 Headlines Latest Halo: Master Chief Collection PC Patch Notes
Halo 3 finally arrives on PC. Here's what you need to know about the latest Halo: Master Chief Collection patch notes: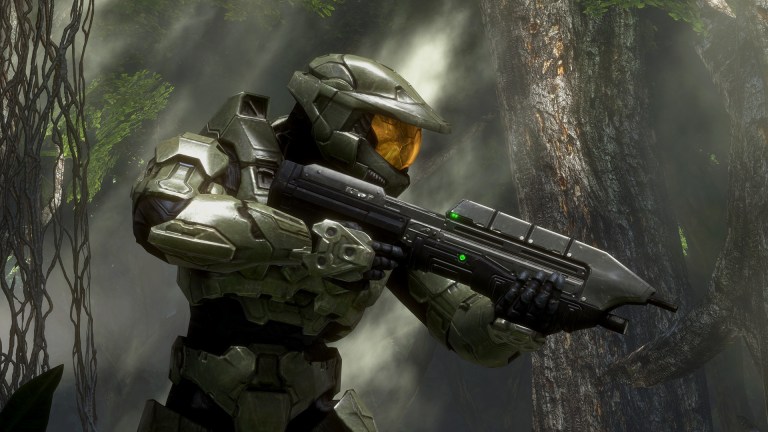 The patch notes for Halo: The Master Chief Collection on PC have finally been revealed and include the full details regarding the long-awaited release of Halo 3.
Yes, as we previously discussed, Halo 3 will finally be officially playable on PC via this Master Chief Collection update. Halo 3 is expected to officially launch at about 1 p.m. EST today and will join Halo: CE, Halo 2, and Halo Reach as the Halo games currently available in the PC version of the Master Chief Collection.
These patch notes suggest that the PC version of Halo 3 will play, look, and feel relatively similar to the version of the game featured in the Xbox One Master Chief Collection, but there are a few new updates. For instance, Halo 3 Forge has been "updated with new features, including Object Physics, rotation, coordinate snap, and precision edit tools." There's also a new 3D model viewer for the spartan customization in Halo 3 as well as an expansion of the Halo 3 and Halo: Reach Forge modes which expands the available pallets with "new objects and budget increases."
One of the most interesting patch notes mentions a new "Acrophobia skull for Halo 3." As beta players have already discovered, this skull essentially serves as a jetpack that lets you fly and float around a map. It's already become the source of some fascinating videos, including some anime-style mid-air joust tournaments.
Most of the remainder of the patch notes focus on various technical improvements applied to the various Halo games across all platforms. Be sure to check out the full patch notes for a complete breakdown of the various technical improvements and other new features included in this latest update.
Generally speaking, the Halo: Master Chief Collection has only gotten better since its unimpressive debut, but this is certainly the most anticipated MCC update for PC players yet. Not only does it mean that the original Halo trilogy is not officially available on PC, but there are many who still consider Halo 3 (or at least its multiplayer) to be the best entry in the long-running franchise.
It will be interesting to see whether or not Halo 3 is able to sustain a large PC player base over time given the popularity of titles such as Call of Duty: Warzone and Valorant, but if this early version of Halo 3 is technically sound, then it just might be able to find a home for itself in a crowded market.