Sekiro, NBA 2K21, Super Bomberman R Online, and More New Games Coming to Google Stadia
The latest Stadia Connect revealed quite a few titles that are coming to Google's cloud gaming service, including the critically-acclaimed Sekiro: Shadows Die Twice.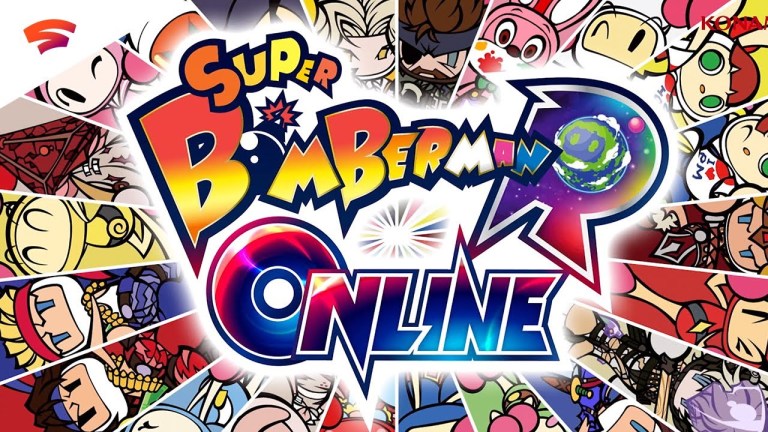 Stadia has been out for almost a year now and Google continues to improve and add new titles to the cloud gaming service. During its July 2020 Connect broadcast, Google announced quite a few things coming to Stadia in the next few months. New games and features were highlighted in the 18-minute announcement video.
Among the highlights are Stadia ports for Sekiro: Shadows Die Twice (Fall), Dead by Daylight (September), Hitman and Hitman 2 (September), Hitman 3 (January 2021), NBA 2K21 (Fall), and the upcoming Outriders (Holiday 2020). Also coming to the service is Super Bomberman R Online, a new installment in Konami's classic series that features a 64-player battle royale mode and is coming to Stadia before any other platform. The game is slated for a Fall 2020 release.
Super Bomberman R Online will also be one of the first titles on the service to utilize Stadia's Crowd Play feature, which allows players to jump into the game with their favorite YouTube streamers. This feature has been one of the biggest topics of discussion since it was first announced last year, so it'll be interesting to see how it all works.
We also learned more about the games coming from Stadia Games and Entertainment, the service's publishing division, including a wacky new multiplayer title from Splash Damage called Outcasters. Players will "face off in matches up to eight as you sharp-shoot, bounce, and spring your way to success across colorful combat arenas." The game is out in Fall 2020. Check out the trailer:
Stadia Games and Entertainment also announced new partnerships with three veteran studios — Harmonix, Uppercut Games, and Supermassive Games — to make Stadia-exclusive titles. While Uppercut is best known for smaller indies, both Harmonix and Supermassive Games are big names that will undoubtedly turn some heads. Harmonix is responsible for basically every rhythm and music game you've ever loved, including Guitar Hero and Rock Band, while Supermassive is best known for highly-cinematic horror experiences like Until Dawn and The Dark Pictures Anthology. It definitely looks like Stadia is working to flesh out its lineup of exclusives a bit, something it desperately needs to do to stand out from other, more established platforms.
You can watch the full Stadia Connect broadcast below:
Here's the full list of studios and games coming to Stadia in the future:
● 2K – PGA TOUR 2K21, Mafia 2 Remastered, Mafia 3 Remastered,
WWE 2K Battlegrounds, NBA 2K21
● Behaviour Interactive Inc. – Dead by Daylight
● Camouflaj – République
● Capcom*
● CD PROJEKT RED – Cyberpunk 2077
● Deep Silver -CHORUS, Windbound
● Devolver Digital – Serious Sam 4
● Dotemu – Windjammers 2
● Electronic Arts – Star Wars Jedi: Fallen Order, FIFA, Madden NFL
● FromSoftware – Sekiro: Shadows Die Twice
● HandyGames – El Hijo – A Wild West Tale, One Hand Clapping
● Harmonix*
● IO Interactive A/S – Hitman, Hitman 2, Hitman 3
● Konami – Super Bomberman R Online
● Larian Studios – Baldur's Gate 3
● Matt Makes Games Inc. – Celeste
● Milestone S.r.l. – Monster Jam Steel Titans
● Modus Games – Rock of Ages 3: Make & Break, Cris Tales
● Necrosoft Games – Gunsport
● Pandemic Studios – Destroy All Humans!
● Ravenscourt – KONA, Relicta
● Splash Damage – Outcasters
● Supermassive Games*
● Square Enix – Lara Croft and the Temple of Osiris, Marvel's
Avengers, Outriders
● TinyBuild Games – Hello Neighbor, Hello Neighbor: Hide and
Seek
● Ubisoft – Watch Dogs: Legion, Gods & Monsters, Assassin's
Creed Valhalla, Far Cry 6
● Uppercut Games*

*Publisher to announce content at their discretion
We'll keep you updated as we learn more about Stadia.