News
Genshin Impact: Active Update 3.4 Reward Codes
Running low on Primogen and other Genshin Impact in-game items? Use one of these codes to give your inventory a boost.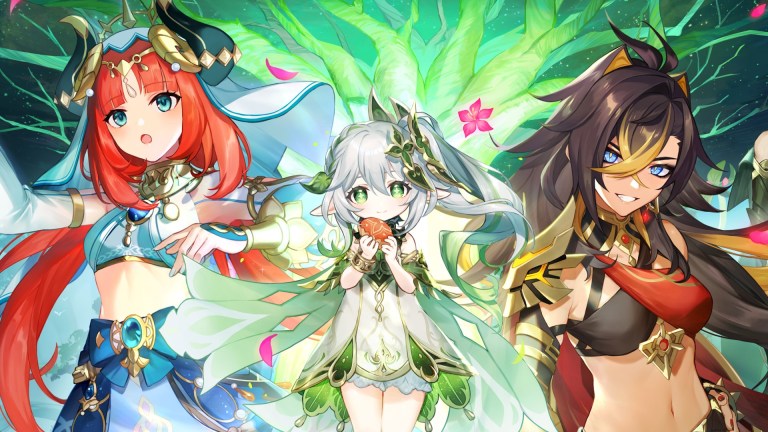 Earlier today (or yesterday depending on your timezone), HoYoverse updated Genshin Impact to Version 3.4, which added a new location, quest, and characters. Several weeks ago, the company held a special pre-release stream to talk about the update. Many fans who tuned in learned a lot about the then-upcoming content, but they also discovered some codes HoYoverse hid throughout the video. 
As many have already gathered, these codes unlock a bevy of rewards in Genshin Impact, to be more specific, they unlocked rewards. If you waited until Version 3.4 to redeem these codes, bad news: they expired two weeks ago. However, some valid codes are still floating around the internet.
Genshin Impact 3.4: Currently Active Reward Codes
Here are all the codes that still work for Genshin Impact:
DAQS9FPX2U34: 60X Primogen, 5X Adventurer's Experience
FTRUFT7AT5SV: 10,000X Mora, 10X Adventurer's Experience, 5X Fine Enhancement Ore, 5X Fried Radish Balls, 5X Satisfying Salad
GENSHINGIFT: 50X Primogen, 3X Hero's Wit
While anyone can redeem the code "GENSHINGIFT," the other two are locked behind a progression wall. You can't use them unless you are at least Adventure Level 10. Moreover, Amazon is currently offering free codes for Genshin Impact, but you can only claim them if you are an Amazon Prime subscriber. To find your unique code, visit this site, log into your Amazon Prime account, and scroll down until you reach the giveaway for Genshin Impact. Unlike the above codes, this one is on a time limit. You have one month to redeem the code before Amazon replaces it with another code with different rewards.
How to Redeem Genshin Impact Codes
Since Genshin Impact is an online game available on multiple platforms, you can redeem your codes one of two ways. The only question is would you rather redeem it in-game or not?
If you want to redeem your code in the game, first pause with the Paimon menu. Then open the settings with the gear icon. From there, highlight "Account" and then select "Redeem Code." Enter the code in the new tab and then select "Exchange." You can also redeem your code on the Genshin Impact website. While on the home page, select "Redeem Code" at the top, and then log in with your account.  Next, select your server and character nickname. Finally, enter the code in the space next to "Redemption Code" and click "Redeem."
Regardless of how you redeemed your code, your rewards will wait for you in Genshin Impact's in-game mailbox, which is the envelope icon on the Paimon menu. You should notice a red exclamation mark next to the icon. If not, wait a bit, and your items should be delivered in due time.