Features
Fire Emblem Engage Release Time: When Will the Game be Playable?
Fire Emblem Engage is almost here, and you won't have to wait long to dive into the next entry in one of the best strategy franchises ever.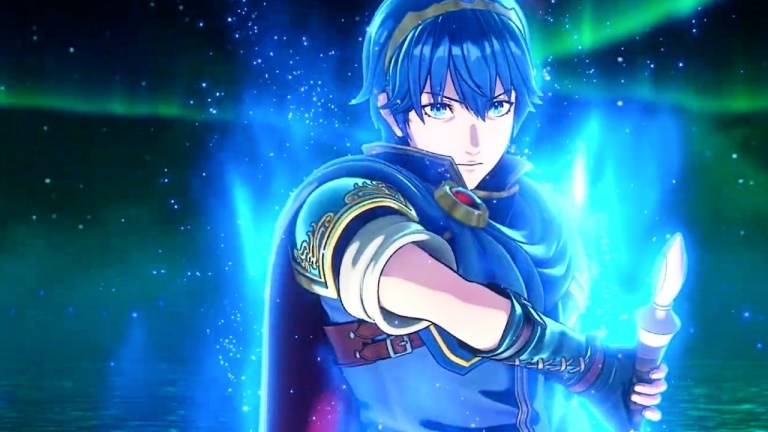 It seems like only yesterday Nintendo released Fire Emblem: Three Houses (probably because the company released a spin-off, Fire Emblem Warriors: Three Hopes, last year). However, it's actually been four years since Three Houses debuted, so Nintendo is ready to release Fire Emblem Engage: the next entry in its long-running tactical RPG franchise.
Nintendo announced Fire Emblem Engage during the September 2022 Nintendo Direct. The end of the video teased a January 20, 2023 release date, and so far Nintendo has shown no intentions of breaking that promise. Unless Nintendo blindsides us with a last-minute delay, the game will release on the 20th as scheduled. If you are buying the game physically, that is.
As is tradition for many first-party games, Fire Emblem Engage will release as a physical item and as a digital download. If you plan to purchase the game's tangible cartridge, you will have to wait until stores open on the 20th or visit a retailer holding a midnight launch party. If you opted for a digital copy, though, the game will most likely launch a few hours early at 9 pm PT, January 19th. That is, after all, the Nintendo eshop's modus operandi for digital software releases. Just a heads up: Anyone opting for the digital download should keep at least 12.6 GB free on their Switch's internal hard drive or micro SD card.
Unlike Fire Emblem Warriors: Three Hopes, Fire Emblem Engage will be released in more than one edition. Players can buy the vanilla experience either via a physical cartridge or digital download for $60, and anyone willing to spend $100 can purchase the Divine Edition, which will include the base Fire Emblem Engage game, a steelbook, poster, art cards, and an art book. For $30 more, gamers can add on an expansion pass that will include four pieces of DLC. The first wave will release on the 20th (which sounds suspiciously like the old practice of on-disc DLC) and include extra in-game items, accessories, and Emblem characters. Since Fire Emblem: Three Houses and Three Hopes's main trio of Edelgard, Dimitri, and Claude is still fresh in everyone's minds, they are the first DLC's main selling points. 
While that's it for different versions of the game, players can receive a few special bonuses if they purchase Fire Emblem Engage from specific stores, and only if they opt for the physical version. As many of you probably already guessed, one of these stores is GameStop. US gamers who buy Fire Emblem Engage from that retailer will also receive a free deck of Fire Emblem-themed tarot cards. Meanwhile, UK customers have a tradeoff; they can't acquire the tarot deck but can instead receive a pin badge if they buy the title through ShopTo, Game, or the UK Nintendo website. Oh, and the UK website is also offering a poster with every Fire Emblem Engage pre-order while supplies last.
That's all you need to know about the release schedule for Fire Emblem Engage. Now you have to ask yourself an important question: Would you rather wait a bit for some physical goodies to go along with a physical copy, or would you rather download the game digitally so you can start playing it at midnight? Decisions, decisions.