News
Final Fantasy 7 Remake Physical Copies May Be Delayed Due to Coronavirus
Final Fantasy 7 Remake will release on time, but you may have to wait a while for a physical copy.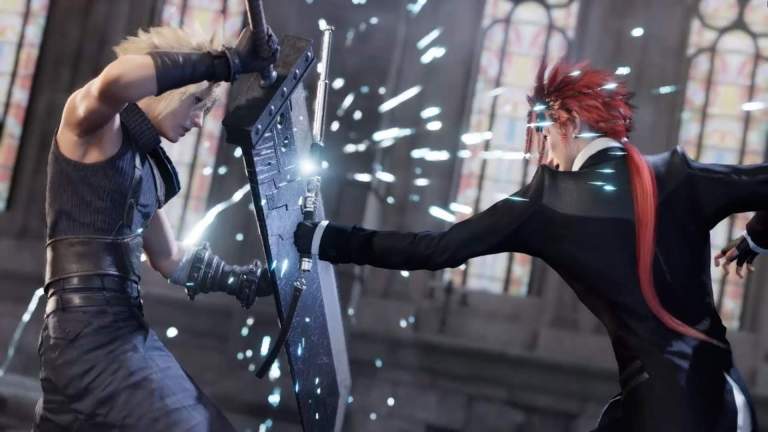 While Square Enix says that they currently do not expect Final Fantasy 7 Remake to be delayed due to the coronavirus, they do want fans to know that it might be a little difficult to find physical copies of the game.
"Due to the extraordinary circumstances the world is facing with the COVID-19 pandemic, we want to update you on how this will impact the forthcoming release of Final Fantasy VII Remake," Square Enix says via a tweet. " The worldwide release of Final Fantasy VII Remake on April 10 will go ahead. However, with the foreseeable changes in the distribution and retail landscape which caries across countries, it is increasingly likely that some of you will not get hold of your copy of the game on the release date."
Square Enix notes that they're working to get as many physical copies of the game out there as possible, but they are still anticipating shortages. They advise anyone who has additional questions regarding this shortage (or any similar questions) to contact the Square Enix support team or their local retailer directly.
As you might have already guessed, this shortage will not affect the release of the digital version of Final Fantasy 7. You'll be able to download the game at launch (which is still set for April 10) without any interruptions.
What about the physical copies of Final Fantasy 7 Remake, though? As of now, Square Enix has not revealed how many physical copies of the game they intend to ship at launch or how long you may have to wait in order to receive your physical copy if you don't receive one at launch. While we imagine that you're going to have to check with Square Enix regarding an answer to that last question, it stands to reason that you may be able to swap to a digital copy. Again, though, you'll have to ask them (or whichever retailer you pre-ordered a physical copy of the game from) to make sure that's an option.
We're sure that this will come as disappointing news to some Final Fantasy fans, but the situation could have obviously been worse. With so many delays occurring as a result of the coronavirus, it's at least nice to know that Final Fantasy 7 Remake will be available on time in some format. It remains to be seen whether some of the games scheduled to come out over the next few months will be delayed as a result of the continuing efforts to stop the spread of the virus.
For now, may we recommend playing through the remaster of Final Fantasy 8 while you wait for Final Fantasy 7 Remake in order to enjoy one of the series' strangest hours?