News
BioWare Hiring For New Entry In a "Prestigious Franchise"
BioWare is working on a new game in an old franchise, but which franchise is it?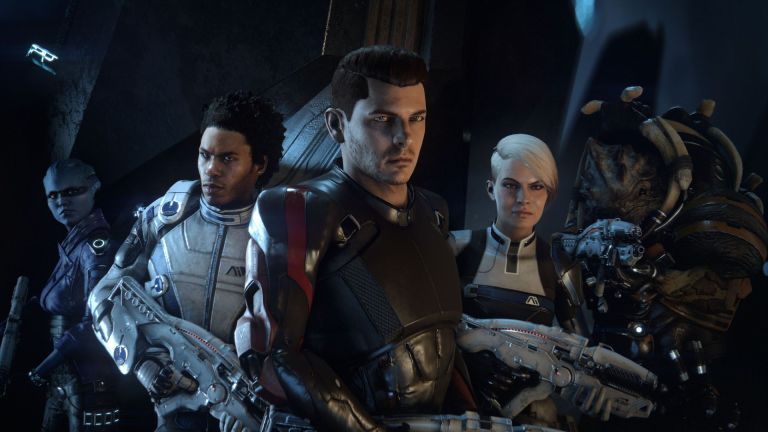 Segment Next has spotted a BioWare job listing which reveals that the studio is working to hire a technical director to work on a new game in one of their franchises.
"You will be the most senior engineering lead on the next major title in one of BioWare's most prestigious franchises, and a contributing leader to BioWare studio strategy," reads the text of the job listing. "You will partner with the other disciplines to build the technology and the programming team to deliver amazing player experiences."
It's certainly also worth noting that the job listing includes "experience developing, debugging and optimizing AAA multiplayer games on PC or console" at the top of the requirements section. Beyond that, the listing includes no other hints as to what the project in question could be.
As far as that goes, we've got some theories. First off, it seems highly unlikely that this is related to Anthem as BioWare would likely have just named Anthem in the job listing. We know that reports indicate that BioWare is looking to revamp Anthem in a major way, but that still doesn't feel like the game we're talking about here.
Baldur's Gate is obviously not really a candidate as Larian is working on Baldur's Gate 3 as we speak. MDK and Jade Empire also feel highly unlikely, even if we've previously praised the latter game as one of BioWare's greatest experiments.
That pretty much leaves us with KOTOR, Mass Effect, and Dragon Age. KOTOR rumors have been floating around for years now, but even BioWare has indicated that it feels like a real longshot that they'll get to make a KOTOR game in the near future. We essentially already know that BioWare is working on a new Dragon Age game, so again, it's kind of strange that BioWare wouldn't just name it here. Again, that's still a possibility, but it feels highly unlikely.
All of that brings us to Mass Effect, which honestly feels like the most likely candidate. Several rumors suggest that BioWare is interested in working on a new Mass Effect game, and Mass Effect is certainly one of the studio's most prestigious franchises. It's a little odd that multiplayer experience is listed so prominently in the job requirements regardless of which BioWare franchise we're talking about, but we're not sure how much you should read into that just yet.
We'll bring you more on this story as additional information becomes available.