Features
Diablo Immortal: Crossplay and Cross-Progression Options Explained
Diablo Immortal was originally designed as a mobile-only title, but with the surprise PC launch, Blizzard is implementing crossplay and cross-progression to the mix.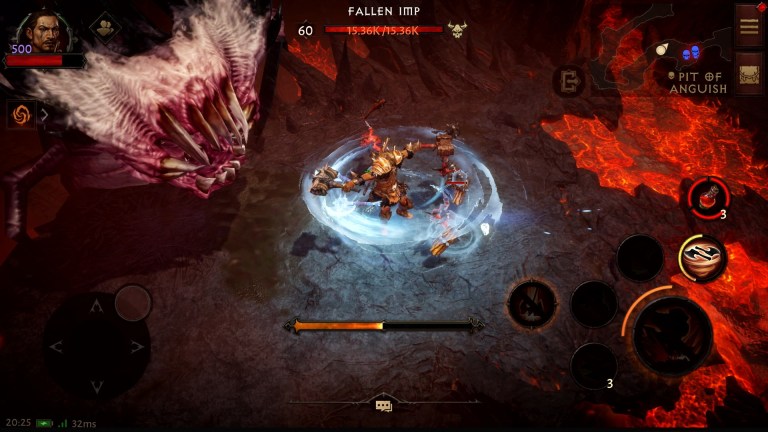 Activision Blizzard is currently under investigation following accusations of harassment, discrimination, and fostering a hostile work environment. You can read more about the investigation here.
Diablo Immortal will live on in infamy as the "out-of-season April Fool's Day" joke that Blizzard announced at BlizzCon 2018. The game was originally supposed to be for mobile platforms only, but thankfully, that plan changed.
A little over a month before the game's open beta, Blizzard blindsided Diablo fans by announcing a surprise PC port. The good news is that this decision solved one major criticism of Diablo Immortal: The title was designed for smartphones, but the majority of Diablo fans play the games on PC. Thanks to this port, Diablo Immortal will launch on the platform that started it all for the series. The bad news, however, is that this port raises the question of crossplay and cross-progression. Does Diablo Immortal let PC players team up with gamers who own the smartphone version and vice versa, and can people switch between versions and pick up from where they left off? The answer is yes to both, but with one or two caveats.
A blog post from April states in no uncertain terms that Diablo Immortal will support cross-progression fueled by Blizzard's Battle.net service. To play on PC, you need a Battle.net account; you can't log in without one. Since booting up the Battle.net launcher automatically logs you in, and playing Diablo Immortal on PC ties your characters to your account, you don't have to worry about any extra steps. Playing on mobile, however, is a little more complicated, albeit not by much.
According to the blog post, when you start playing Diablo Immortal on a mobile device, you can either sign in with your Battle.net account or use a guest account. If you log in using your Battle.net ID, the game will automatically link it to your character, so if you start on mobile platforms, this feature will automatically transfer your progress over to the PC version of Diablo Immortal and vice versa. This is great news for people who are constantly on the go and don't have a gaming laptop. However, if you don't have a Battle.net account, you need to make one to take advantage of cross-progression.
Of course, that only answers the cross-progression part of the question. What about crossplay? Blizzard also stated in the same blog post that Diablo Immortal features crossplay to "make allying with other brave adventurers a breeze regardless of platform." The post doesn't go into details, but pairing up with mobile players while you are on PC and vice versa is automatic. So long as another gamer is willing to team up with you, they can do so regardless of platform. However, players still have to take into account Diablo Immortal's server-based limitations. Once you pick a server, you will only be able to team up with PC and mobile players who also picked that server. Crossplay functionality will not let you form an inter-server party, so keep that in mind when picking your character's future home.
Diablo Immortal is out now.