Features
Diablo 4 Microtransactions Explained: Is the Game Pay-to-Win?
Unlike Diablo Immortal, Diablo 4 is focused on letting players have fun instead of squeezing them for money. For now, at least.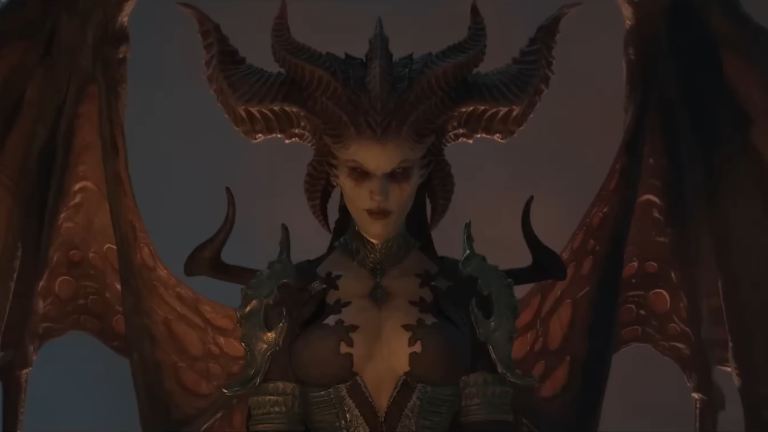 Blizzard has, unfortunately, lost a lot of clout in recent years thanks to shady business decisions and related controversies. Their recent reputation cast a shadow of doubt over the otherwise highly-anticipated release of Diablo 4. Specifically, fans wondered if Diablo 4's microtransactions would result in a dreaded pay-to-win ecosystem. Those fears have only grown since the release of Diablo Immortal last year.
Diablo Immortal (or Diablo Immoral as many like to call it) had to fight an uphill battle ever since it was revealed to be a mobile game. While Blizzard won back a few fans when the company ported the game to PC, the game's aggressive microtransactions soon defined its legacy. We previously discussed how rigged the game's mechanics were and just how powerful a player could become if they sunk a ton of money into Diablo Immortal. That game poisoned much of Blizzard's credibility and left many dungeon-crawler fans worried that pay-to-win microtransactions were the future of the once-proud franchise.
Technically speaking, Diablo 4 isn't yet available to many players. Currently, the game is in the middle of an early access period that gives certain gamers (i.e., anyone who pre-ordered the Digital Deluxe or Ultimate Editions) a head start. However, what pre-order adopters are playing is essentially the retail release version, which gives us a solid idea of not only the average gamer's Diablo 4 experience but also if the game is as pay-to-win as Diablo Immortal. Based on what we've seen so far, though, it appears that Diablo 4 is well on its way to carving its own legacy.
Diablo 4: Microtransactions and Battle Pass Explained
Even though you have to spend $70 to purchase the base version of Diablo 4, the game comes with two of the hallmarks of a modern free-to-play game: Microtransactions and a Battle Pass. That may look like a red flag, but things are nearly so dire.
Currently, only the microtransactions shop is available in Diablo 4. Blizzard also plans to introduce a Battle Pass after launch. Anyone who wants to take a peek at the in-game shop and its services can do so from the Shop Menu. Each item costs Platinum, which is a premium currency you can only acquire by outright purchasing it or unlocking it through the Battle Pass. All things considered, nothing sets Diablo 4's microtransactions apart from the microtransactions in many other games. The title's shop even swaps out available items every few days, just like other microtransaction services.
As for Diablo 4's upcoming Battle Pass, if you have played any other game with one, you will know roughly what to expect. Each new Season in Diablo 4 will include a new Battle Pass. As you complete objectives, you will earn Favor that unlocks Battle Pass tiers, which likewise unlocks rewards such as cosmetics and the unique Smoldering Ashes currency (which can be exchanged for blessings for extra XP, gold, and Obols). Like other games, everyone can progress through the free Battle Pass, but players can also purchase the Premium Battle Pass for extra tiers and rewards, including Platinum. Players can also purchase the Accelerated Battle Pass, which is just a Premium Battle Pass but with a unique cosmetic and 20-tier skips.
Blizzard plans on selling Premium Battle Passes for 1,000 Platinum and Accelerated Battle Passes for 2,800 Platinum. Depending on how much Platinum Blizzard places in the Premium tiers, players could potentially purchase Premium Battle Passes without spending any money and keep purchasing them ad infinitum if they stick to completing Seasons. Of course, every Digital Deluxe Edition of Diablo 4 includes a Premium Battle Pass, whereas the Ultimate Edition packs an Accelerated Battle Pass instead.
How Expensive Are Diablo 4's Microtransactions?
Currently, Diablo 4's microtransaction shop only offers bundles of items, which makes its offerings few and exorbitant.
Microtransactions are divided into several categories: Accessories, Armor, Equipment, and Mounts. Accessories are generally the least expensive. For 800-1,000 Platinum players can purchase bundles that include one back item, one emote, and one headstone. Mounts are slightly more expensive, ranging from 800 Platinum for horse armor (yes, seriously) and two trophies to 1,500-1,600 for a horse, armor, and two trophies. Every character class can use any of the items in these collections.
For whatever reason, Blizzard made class-limited items the most expensive. Players can purchase armor bundles for anywhere between 1,200 and 1,800 Platinum. Each set includes a helm, gloves, pants, boots, and chest armor and is limited to a particular class. In other words, Druids can't use Necromancer microtransaction armors. Finally, there are the Equipment bundles, which include a full set of armor plus special character customization markings and two or three weapons skins (depending on the bundle). These are by far the most expensive microtransactions, costing anywhere between 2,400 and 2,800 Platinum.
How much is Platinum, you ask? The current exchange rate is 200 Platinum for $2. As is standard with premium currencies these days, Diablo 4 offers "deals" that provide some extra Platinum as a "thank you" gift for spending exorbitant amounts of money. For instance, the $100 Platinum pack gives players 100,000 Platinum, plus a bonus of 1,500 Platinum. That means you will spend $8-$10 for accessories, $15-$16 on mounts, $12-18 on armor, and $24-$28 on equipment.
Currently, only one microtransaction can't be bought with Platinum: The Crypt Hunter bundle. This add-on costs $7 and includes a horse mount, two weapons, and 800 Platinum. Compared to the Diablo 4 store's other offerings, that's a bargain.
Do Diablo 4's Microtransactions Offer Gameplay Advantages?
As of the time of this writing, Diablo 4's microtransactions do not offer any gameplay advantages or other ways for those who buy them to get ahead.
Diablo 4's microtransactions are purely cosmetic. All pieces of armor and equipment are just skins you can use to customize your appearance via the transmog system. The same applies to mounts. You have to first unlock the ability to ride a horse before you can use any you purchase via microtransactions. The only "advantages" these provide are psychological ones. If you purchase cosmetic microtransactions, players might be jealous of your style. That, or they'll mock you for spending money on your outfit. It can go either way.
Currently, the only way to exchange money for gameplay advantages in Diablo 4 is to purchase the Digital Deluxe and Ultimate Editions, as they provide an early head start. Anyone who buys these versions can start leveling up, looting, and forming clans before most of the future Diablo 4 populace. Beyond that, everyone is on roughly equal ground once the game is properly released.
Is Diablo 4 a Pay-to-Win Game?
In its current state, Diablo 4 is not a pay-to-win game, especially not when compared to Diablo Immortal and other notable recent games that feature extensive microtransactions.
Diablo 4 doesn't sell any experience boosts, gems, or potions through the microtransaction store, and Blizzard has promised that everything remotely similar to those items will be part of the free Battle Pass. So far, Diablo 4 looks well on its way to being a fair and balanced title with no pay-to-win mechanics, just cosmetics that are truly optional. But audiences have been burned by Activision Blizzard games that made similar first impressions before.
For instance, few games epitomize the underhanded nature of microtransactions quite like Crash Team Racing Nitro-Fueled. When Activision launched the game, it felt like a loyal remake of the classic party racing game. Then Activision added microtransactions. Nowhere in pre-release material or the beta CTR even hint at the possibility of microtransactions, but the company blindsided players by locking many characters and cosmetics behind a battle pass. Sure, these were all optional (sort of), but CTR was supposed to be a remake of a game that didn't have microtransactions, which didn't sit well with many players.
Despite your opinion on how the game handled in-game purchases, it still demonstrated that developers and publishers can easily add more predatory microtransactions after launch. In fact, many critics theorized that Activision intentionally implemented microtransactions after reviews were posted to trick the average gamer into thinking CTR was a fun, quality remake without any premium currencies. We're not saying Diablo 4 will utilize a similar tactic, but there is precedent.
For what it's worth, Diablo 4 also doesn't overwhelm you with reminders that you can buy in-game items. It's currently pretty easy to not even notice the in-game Shop option and forget about it from there. The battle pass will likely be a little more prominent since everyone can interact with it, but we'll wait and see exactly how it's implemented.
There is certainly a discussion to be had about the popular practice of implementing even cosmetic microtransaction options and Battle Passes in premium retail games. Diablo 4 obviously features both of those things. However, Diablo 4 certainly isn't a pay-to-win game. Let's just hope it stays that way given how incredible the rest of the game is.