Features
10 Best Games to Play After Deathloop
Already beaten (or just can't play) Deathloop? Here are 10 incredible games to lose yourself in next.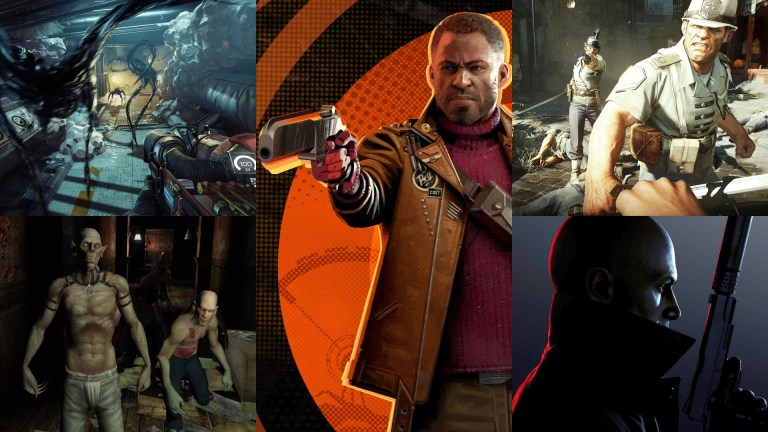 Arkane Studio's Deathloop is one of the year's best games as well as one of the studio's most complete, fascinating, and unmissable titles yet. Of course, it's also a relatively short game that many will be able to beat after about 15 hours of losing themselves in it.
So if you've just beaten Deathloop (or if you haven't had a chance to play it yet due to the game's PS5 and PC exclusivity), you may be wondering what comes next. Well, it thankfully turns out that there is an elite selection of games out there which either share quite a bit of design DNA with Deathloop or do a really good job of emphasizing one of the elements that make that game great. In either case, these 10 titles will give you plenty to do while you wait for Arkane's next immersive simulation project.
Oh, and it should be noted that No One Lives Forever and its sequel absolutely deserve to be on this list due to their Deathloop-esque style, but since those games remain sadly unavailable via digital storefronts, we've instead chosen to highlight a few titles you might actually be able to play.
Prey
Arkane Studios' 2017 reimagining of the Prey series struggled to find an audience despite its widespread critical acclaim, but trust me when I say that time has been very kind to this clever piece of sci-fi gaming.
Prey may suffer from trying to do a little too much, but when this game's blend of sci-fi horror, immersive simulation gameplay, and Metroidvania design finds the right proportions, the result is one of the most memorable and surprising gaming experiences of the last five years.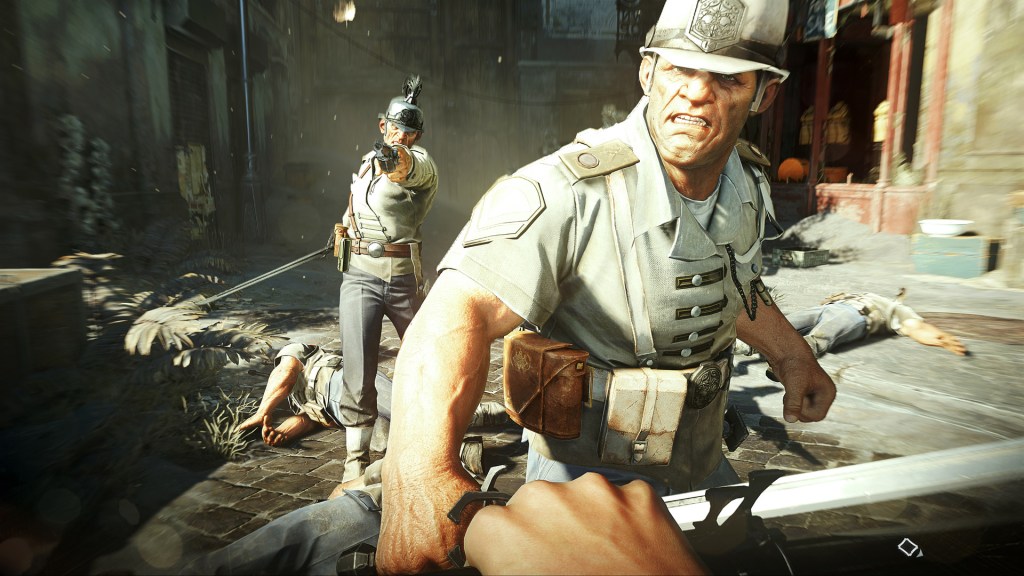 Dishonored 2
If Deathloop isn't Arkane Studios' masterpiece (and it just might be), then that honor would have to go to Dishonored 2: a game that set a standard for this style of design that even Deathloop was clearly inspired by.
Dishonored 2's all-time great level design perfectly complements its smooth assassination/stealth-based gameplay and generally underrated narrative and worldbuilding. This game is so good that it almost makes you forget about its impressive predecessor.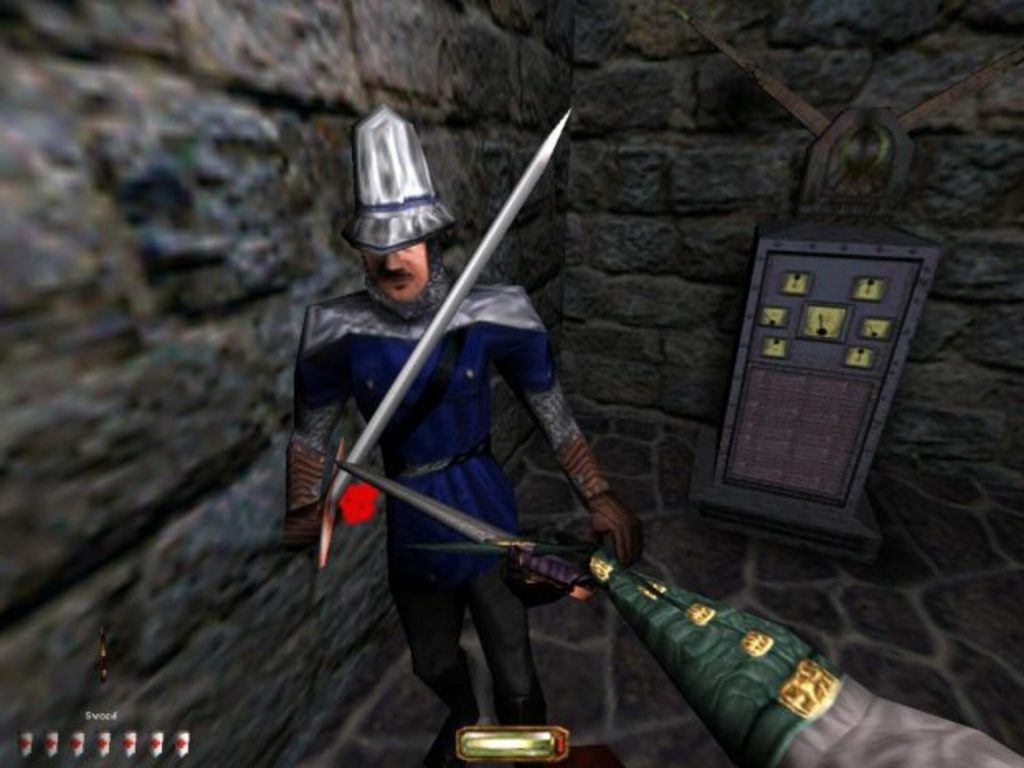 Thief II: The Metal Age
Is Thief II the best stealth game ever? Well, there's some considerable competition in that category (including some of the games we'll be talking about throughout this list), but it's certainly hard to have that conversation without mentioning one of the genre's greatest technical accomplishments.
Thief II boasts nearly perfect level, sound, and stealth design. The way this game inspires you to find creative solutions to its various obstacles and challenges is something that many games have aspired to replicate but few have ever properly paid homage to.
Hitman 3
If you love the way that Deathloop challenges you to eliminate high-profile targets in creative ways, you're really going to like the king of that particular concept: Hitman 3.
IO's final entry into their Hitman trilogy perfectly captures all of the things that the team and these games do so very well. This game is all about exploring the many possibilities that IO crafted and then seeing what else is possible in its various sandbox settings.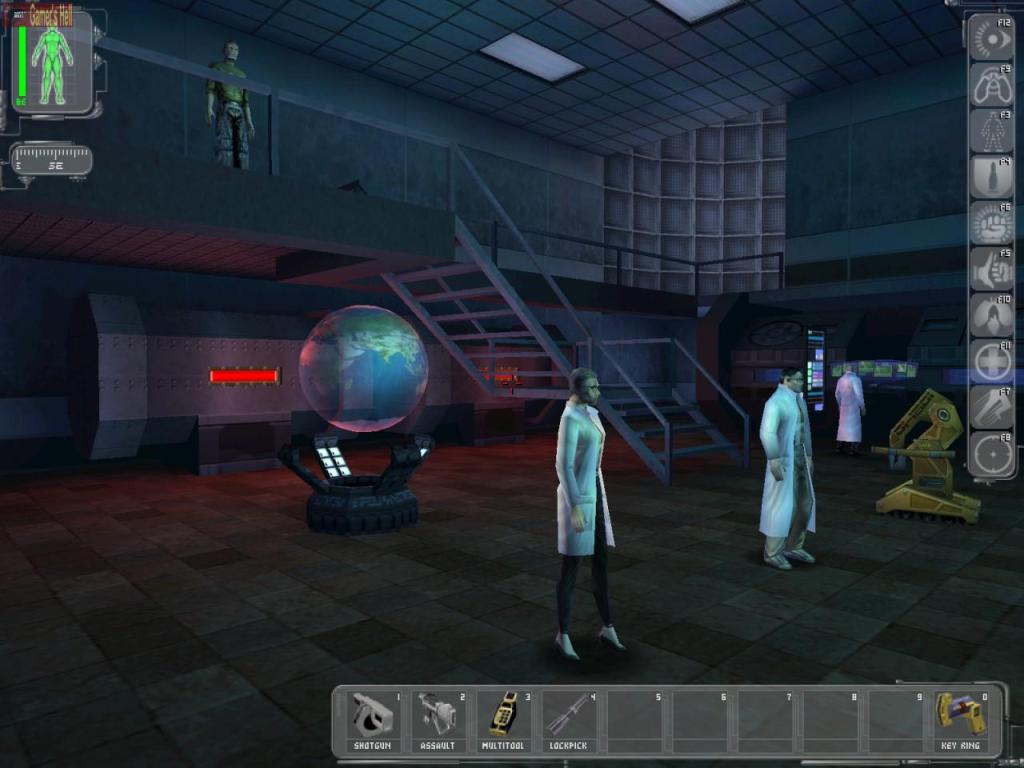 Deus Ex
Deus Ex is one of the earlier entries into what is now known as the immersive sim genre, and for my money (and yours, if you choose to buy it) it's still one of the best.
Despite some considerable competition, few immersive sims have been able to replicate the way that Deus Ex blends world-building, narrative, and gameplay in a way that manages to reward players with an equally compelling experience no matter what path they choose to take. The only wrong way to play Deus Ex is to not play it.
Tom Clancy's Splinter Cell: Blacklist
It's between this and Chaos Theory for the honor of "best Splinter Cell game," but if you find yourself craving more stealth-based kills and espionage after beating Deathloop, you can't go wrong with Blacklist.
With Blacklist, Ubisoft Toronto managed to expand Splinter Cell's traditional gameplay by encouraging you to explore more open environments that expertly test your secret operative abilities. Also, there's a fairly good chance that we might actually eventually get a sequel to this game if enough people continue to buy it.
Dark Messiah of Might and Magic
Dark Messiah of Might and Magic was called a future cult classic in 2006, and the 15 years since its release have proven this title's early advocates right. This is still one of the best medieval fantasy adventure games ever made and an incredible preview of Arkane's brilliance.
Of course, the best reason to play Dark Messiah of Might and Magic after Deathloop is that this is one of the only games in the world with a dedicated kick button that's nearly as entertaining as Deathloop's use of that mechanic.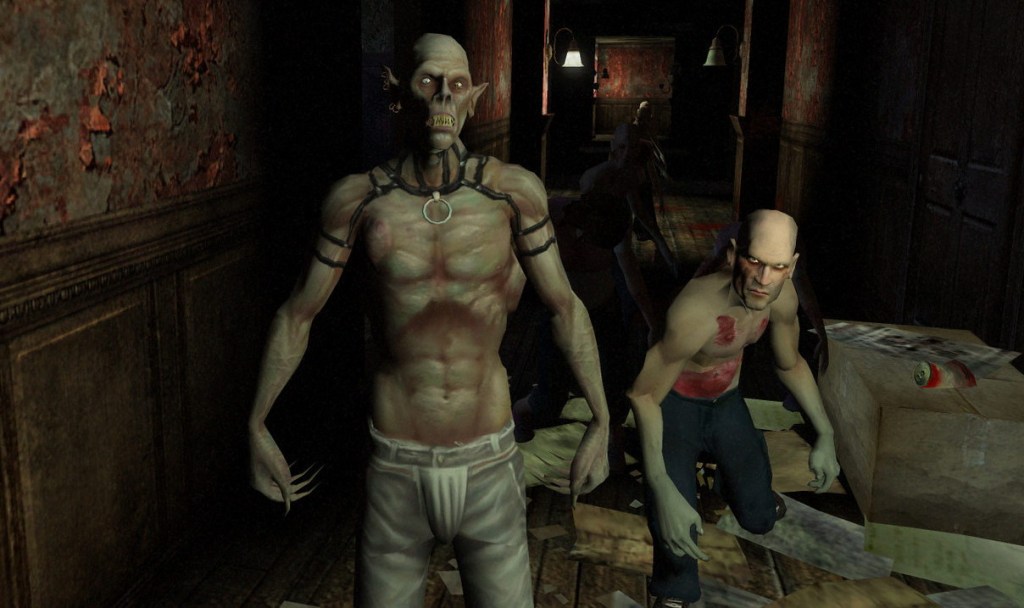 Vampire: The Masquerade – Bloodlines
Like Deathloop, Vampire: The Masquerade – Bloodlines is a rough, ambitious, and undeniably creative examination of what is possible when you ask gamers to create their own solutions and then reward them for their efforts.
This is a brilliant game for anyone who loves to emphasize the "role-playing" portion of the RPG genre. You just want to lose yourself in your character and this world as you continue to push the boundaries of what this incredible title will allow you to get away with.
The Sexy Brutale
If Deathloop's time loop isn't the best in video game history, then that honor might just have to go to the criminally overlooked 2017 game, The Sexy Brutale.
This simply brilliant game tasks you with reliving a masked ball over and over again as you try to solve multiple murders. The task initially seems impossible, but a closer look at the few breadcrumbs you start with reveals the path to one of the most intelligent and rewarding gaming experiences ever.
The Outer Wilds
On the surface, The Outer Wilds offers a pretty standard time loop premise. You have 22 minutes to explore a planet before a nearby sun goes supernova and everything is lost. During those first few loops when you're focused on trying to escape, you may wonder what all the fuss surrounding this game is really all about.
Eventually, though, you'll realize that The Outer Wilds is less about escaping this world and more about discovering what is about to be lost. This game may seemingly be built around a constrictive premise, but it's really more about learning to make the most out of 22 mere minutes.