News
Housemarque Gives PlayStation Studios the Original Games They Need Most
Returnal developer Housemarque could be PlayStation's most exciting acquisition in years.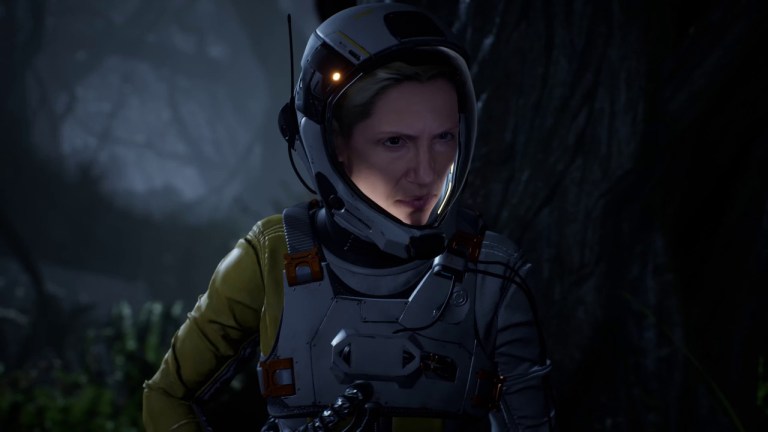 To the surprise of pretty much nobody, the PlayStation Studios team has officially acquired Returnal developer Housemarque.
"Today I'm thrilled to welcome a new member to the PlayStation Studios family," says Helmen Hurst, head of PlayStation Studios, in a recent blog post. "I have been a fan of Housemarque since the studio's early days when they introduced Super Stardust HD to PlayStation fans. Housemarque's recent release of Returnal proves the studio is one with incredible vision, capable of creating memorable new games that resonate with our community. This addition enhances the creative force of PlayStation Studios, and I cannot wait to see what the future holds for Housemarque."
Housemmarque co-founder and managing director Ilari Kuittinen had this to say about his gratitude towards the PlayStation team as well as his hopes for the future of his studio:
"This gives our studio a clear future and a stable opportunity to continue delivering on gameplay-centric approaches, while still experimenting with new methods of narrative delivery and pushing the boundaries of this modern art form…We at Housemarque are gamers, and we have grown from the need to perfect and tinker with facets of games that we have found most fascinating. We are also not known for shying away from running our own course and trying out new combinations. With the backing of SIE and its family of studios supporting us, we can truly grow into our place in the industry and show what Housemarque can create with no limitations."
Both of those statements feature the kind of carefully worded optimism you expect to see in most acquisition announcements, but that doesn't mean there isn't plenty of truth to be found in them. Actually, Kuittinen may have addressed a particularly uncomfortable truth when he said that he doesn't want Housemarque to shy away from following its "own course."
You may recall a recent report from Bloomberg's Jason Schreier which, among many other things, led some to speculate that the PlayStation team is currently focused on "too big to fail" Triple-A entries into established franchises over smaller, shorter, original games. While that's a simplified version of the narrative, there is, again, at least some truth in it. Escalation in video game production budgets and time investments have ensured that more and more major studios are putting their resources into big projects with familiar names that are most likely to succeed. That's just good business.
Yet, there's another side to that business strategy that has some people (including former PlayStation executives) a little concerned about the future of Triple-A gaming. As more studios push for $70 next-gen exclusives, the gap between indie and Triple-A developers grows wider. While there is an emerging "Double-A" scene trying to hold those sides together, it feels like fewer Triple-A studios and first-party developers are able to turn their success with bigger releases into an excuse to pursue smaller projects and new properties. Instead, it feels like more and more publishers see the time and money they might spend on those smaller projects (however modest they may comparatively be) as resources that could go to the next big game.
For most of its history, Housemarque has focused on developing smaller titles with "arcade-like" gameplay. They were the exact kinds of games you wouldn't expect from many major modern publishers and developers, and they certainly helped put Housemarque on the map for pretty much that reason. However, in 2017, Housemarque published a letter boldly titled "Arcade is Dead." In it, Ilari Kuittinen had this to say about the realities of the modern video game industry:
"Despite critical success and numerous awards, our games just haven't sold in significant numbers. While some of them have reached a massive audience due to free game offerings across various digital sales channels, this, unfortunately, doesn't help pay for development, which gets costly for high production quality…it's time to move on to new genres. Lackluster sales of Nex Machina have led us to the thinking that it is time to bring our longstanding commitment to the arcade genre to an end."
While some speculated that letter meant that Housemarque would soon focus on open-world games or online multiplayer titles (the studio even hinted at the latter possibility in a follow-up letter), their next major release instead turned out to be Returnal: a wonderfully weird roguelike title with hard-hitting horror storytelling that retains some of the studio's best arcade-like gameplay ideas. It's one of 2021's best games as well as proof that adjusting to the needs of the modern gaming industry doesn't always mean having to make a specific type of title.
That's what makes PlayStation's acquisition of Housemarque so fascinating. Recent PlayStation Studios hits like God of War, Ghost of Tsushima, Horizon Zero Dawn, and Spider-Man: Miles Morales are all great games, but they're games that adhere to the basic concepts of a particular, established style. In other words, they're open-world (or very large world) adventures with basic RPG concepts. You can do a lot with that style to make it your own, but it will naturally become increasingly difficult for developers to distinguish themselves in that genre as it becomes more crowded.
By acquiring Housemarque, though, Sony is seemingly putting their money where their mouth is by strongly supporting a studio that doesn't just say they want to do things differently but has historically committed to that idea even when their backs were seemingly against the wall. I have no idea what Housemarque is going to do next, and in a strange way, that makes them one of the most exciting members of the PlayStation Studios family.
The question now becomes "Will PlayStation actually let Housemarque forge its own path?" After all, it's been suggested that studios like Insomniac have previously hesitated to be acquired by a major publisher like PlayStation Studios over fears of losing creative control. You could argue if those fears are justified on a case-by-case basis, but it's certainly not unheard of for publishing partners to push developers to pursue certain projects to satisfy the bottom line. After all, we've already talked about how Returnal's $70 price tag and next-gen console shortages may have impacted its commercial success, which is really just a reminder that creativity and quality sadly aren't always enough to overcome certain commercial realities.
For now, though, Housemarque really does seem to be in a position to enjoy a little security while pursuing projects that are a little different. Quite frankly, those are exactly the kinds of games PlayStation Studios needs them to make most.