News
Could Dead Space Remake Be the Next Step in a New Era of AAA Survival Horror?
Survival horror giants Resident Evil and Dead Space are back. Is Silent Hill next?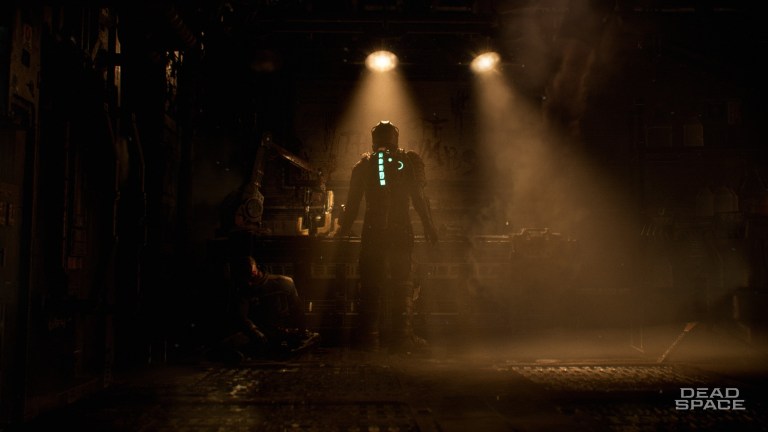 Thirteen years on from its release, Dead Space is still regarded as one of the best horror games ever made, especially within the community of dedicated fans that to this day mourn the death of the franchise. Unable to meet publisher Electronic Arts' increasingly ambitious sales expectations, the final death knell for the series was 2013's Dead Space 3, an action-heavy sequel that abandoned the scarier tone and environmental storytelling of the original for co-op shooter gameplay meant to appeal to a wider audience.
"Survival horror is hard. Horror games in general are expensive to make and hard to sell. People would give us the feedback that they love Dead Space but don't buy it because it's too scary. Kind of works against itself," former senior level designer Zach Wilson famously told Gamesindustry.biz in 2017, just a week after EA had shuttered Visceral Games for good. Wilson went on to explain that even Dead Space 2, which sold 4 million copies, failed to recuperate the cost of making the game in the first place. By 2017, with the cancellation of Visceral's Star Wars game, EA had been left cold to single-player titles altogether.
But like a necromorphized crewmember on the USG Ishimura, Dead Space is getting a new lease on life. A new remake exclusively for next-gen consoles and PC was revealed during EA Play 2021, the company's biggest gaming showcase of the year. While no actual gameplay footage was shown in the short CG announcement trailer, EA confirmed in a press release that the game is being "completely rebuilt from the ground up" on the publisher's Frostbite engine by Motive, the studio most recently behind Star Wars: Squadrons.
The short video, which largely serves as a demo for what the new engine will be able to do with the creepy, viscera-covered hallways of the Ishimura, does suggest that EA's interested in recapturing what made the original so great — the atmosphere, to name just one element in a long list of things — rather than reshaping it for mass appeal. (And unlike in 2008, horror is enjoying a new golden age in the mainstream at the moment, anyway.)
That said, EA has promised a few tweaks courtesy of the Frostbite engine, including "an improved story, characters, gameplay mechanics." Let's just hope it's nothing too drastic.
With the revival of the Dead Space franchise, there's a more important question to be asked. Is EA's return to survival horror games — something that seemed like a distant dream back in 2017 — the next step in a potential resurgence of the genre across other big-budget publishers?
In 2013, Dead Space 3 was only the latest prestige horror series to meet a gruesome end. Capcom had already decided to take one of its crown jewels back to the drawing board after Resident Evil 6 took a big spill in 2012. The Silent Hill series was all but dead at Konami after 2012's horrid Downpour and the cancellation of Hideo Kojima and Guillermo del Toro's Silent Hills. In the absence of these prestige horror franchises, it largely became the job of indie games like Amnesia: The Dark Descent, Outlast, Five Nights at Freddy's, and others to keep the genre alive and introduce some new ideas along the way. (That's not to say other AAA publishers didn't take a stab at survival horror during this time — The Evil Within and Dying Light launched during this period, for example.)
But when survival horror came home to Capcom in 2017 with Resident Evil 7 (9 million copies sold as of March 2020), and the blockbuster remake of Resident Evil 2 outsold the original game in 2019, it began to feel like a resurgence was afoot. Classic big-budget survival horror series could still sell well if publishers invested in thoughtful sequels and remakes that weren't just trying to rehash the latest gameplay trends.
For the moment, EA seems to agree. In fact, according to reliable GamesBeat reporter Jeff Grubb, who broke the story ahead of the official announcement, EA's approach for the Dead Space remake is heavily influenced by Capcom's recent success with Resident Evil 2 and 3.
"Expect the next Dead Space to use the original game as a strong foundation. But it should also have modern visuals. And it will likely bring in new gameplay mechanics inspired by other entries in the franchise," wrote Grubb earlier this month. "And speaking of Capcom, it is likely a major reason a new Dead Space is happening. While EA has let its horror franchise wither, the Resident Evil series is larger than ever. And Capcom has provided an easy blueprint for EA to follow."
Whether following that blueprint will prove beneficial for EA remains to be seen. And what could Dead Space's return mean for the other prestige survival horror series we've been dying to see back on shelves? Reports of Silent Hill's resurrection have reached a fever pitch in the past few weeks, thanks to a new partnership with famed horror studio Bloober Team as well as a Reddit conspiracy theory involving Konami, Sony, and Hideo Kojima. With Resident Evil, Dead Space, and Silent Hill all back in the gaming conversation, it does indeed seem like a new golden age for survival horror is just within reach.
No release date has been set for the Dead Space remake. The game is coming to Xbox Series X/S, PlayStation 5, and PC.