Features
Has Cyberpunk 2077 Poisoned the Hype For the Next Witcher Game?
The announcement of a new Witcher game has some CD Projekt RED fans riding high, but other gamers are concerned the studio is no longer up to the task.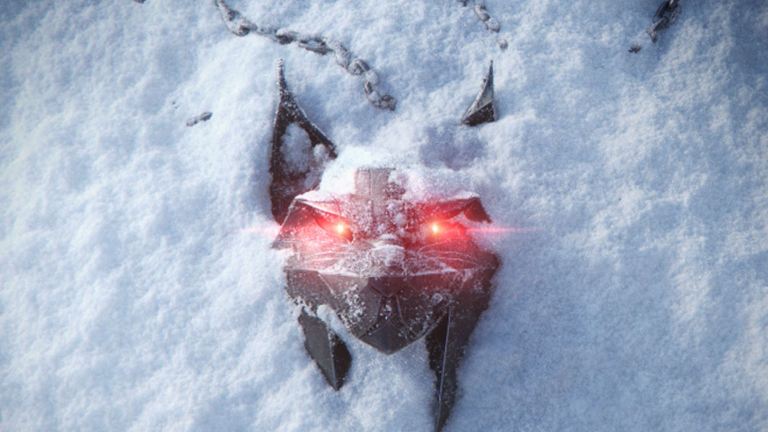 CD Projekt RED recently confirmed that their legendary Witcher game franchise will continue. That announcement should have resulted in an avalanche of praise and eager speculation, but instead, the general reaction has been decidedly mixed.
Gamers have been going back and forth about whether CD Projekt RED would (or even should) revisit the Witcher world ever since The Witcher 3: Wild Hunt wrapped up in such a satisfying way. The studio dropped several hints throughout the years that they were interested in continuing the series but generally refrained from committing to anything concrete. With this latest announcement, though, CD Projekt RED not only confirmed they're working on a major new Witcher game but that the project will use be built using Unreal Engine 5 instead of their trademark REDengine and will likely star someone other than Geralt of Rivia. After all, the project's tagline is "A New Saga Begins." Given the original trilogy's high quality, you might expect franchise fans to foam at the mouth with anticipation. Some certainly are, but a somewhat surprising number of gamers find it difficult to simply be excited about a new Witcher game without reminding themselves of Cyberpunk 2077.
It's funny to look back at Cyberpunk 2077's 2013 teaser trailer and realize that CD Project RED once claimed that the game would be released "when it's ready." It was easy enough to trust the studio at that time (and The Witcher 3 seemingly solidified their reputation as a studio that did things differently), but Cyberpunk 2077 ultimately became synonymous with the dangers of hype and the perils of AAA game development.
Indeed, shortly after CD Projekt RED confirmed the new Witcher project, many commenters on Twitter and Reddit rushed to temper expectations by reminding potential fans of Cyberpunk 2077's various shortcomings. For instance, Reddit user Deerhall pointed out that Cyberpunk 2077 likely took eight years to develop because the staff had to upgrade the game's engine while actually developing the title. That could certainly help explain why Cyberpunk 2077 was released in a buggy, unpolished state rife with performance issues, and why the game wasn't even stable on some platforms until the very recent Patch 1.5 update. Maybe CD Projekt RED's decision to move to a different engine entirely will help solve some of those issues, but it's fair to say that a new and "improved" engine isn't always a cure-all.
Cyberpunk 2077's performance woes aren't the only reasons gamers are wary about the next Witcher title, though. Shortly after Cyberpunk 2077 launched, two firms filed separate lawsuits against CD Projekt RED, alleging that the company used "false and misleading statements" in the game's marketing ads and lied to investors. Moreover, both law firms wanted to hold CD Projekt RED accountable for Cyberpunk 2077 not working on "current-generation" consoles.
The general consensus at the time was that CD Projekt RED either oversold Cyberpunk 2077's features or failed to keep fans updated about changes/compromises they made during development. You would think that that experience would inspire more people to ask more questions about upcoming CD Projekt RED titles, yet quite a few fans are already hyping up the new Witcher project despite knowing very little about the game beyond what one static image may offer. We'll wait to see how CD Projekt RED officially markets the project, but when it comes to fans potentially overhyping that studio's games right from the start, you could argue that we're already seeing Cyberpunk 2077 history repeat itself.
Another concern regarding the upcoming Witcher game revolves around Cyberpunk 2077's development cycle and CD Projekt RED's workplace conditions. While the upcoming Witcher game's director, Jason Slama, stated via Twitter that he is against crunch, few followers took his word at face value. After all, The Witcher 3 was also the product of crunch (via GameSpot), and CD Projekt RED's co-founder Marcin Iwiński once apologized for that crunch period by telling Kotaku his staff wouldn't have to crunch for Cyberpunk 2077. Yet, the company initiated a mandatory crunch policy for that project just one year later. Obviously, CD Projekt RED was built on a culture of crunch and has a history of promising to abandon it only to eventually re-embrace it.
Admittedly, not all Witcher-centric fears are rooted in Cyberpunk 2077's blunders. For instance, Reddit user reactuer_au raised a point that a good chunk of the staff that contributed to The Witcher 3's success has since departed CD Projekt RED for other studios. Key examples include Lead Quest Designer Mateusz Tomaszkiewicz and Creative Director Sebastian Stępień. Those kinds of exits should often encourage us to reexamine our expectations and no longer assume that everything is the same just because the name on the box hasn't changed. Just look at what has happened to BioWare in recent years.
Before Cyberpunk 2077, the general gaming public thought CD Projekt RED could do no wrong. However, that game's bugs, lawsuits, and crunch-driven development cycle opened many eyes. Some still believe that CD Projekt RED can do little wrong, but others now view the studio just as they view companies like Rockstar Games, Naughty Dog, and other high-profile developers with successes that sometimes disguise the skeletons in their closets.
While it's too early to actually judge the still-in-development Witcher game, the best support most gamers can give CD Projekt RED and that project at this time might be cautious optimism. Longtime Witcher fans may want the upcoming title to succeed and demonstrate that Cyberpunk 2077 was a fluke, but at the same time, many gamers won't be surprised if it ends up feeling closer to Cyberpunk 2077 than The Witcher 3.