News
Call of Duty Modern Warfare 2: When Is Hardcore Mode Being Released?
Modern Warfare 2 shipped without Call of Duty's famous Hardcore Mode, but that extra difficult option will be released under a different name in the near future.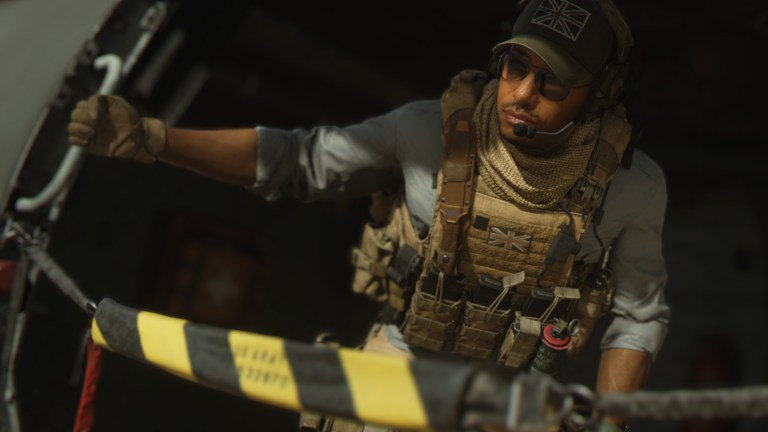 Activision Blizzard is currently under investigation following accusations of harassment, discrimination, and fostering a hostile work environment. You can read more about the investigation here.
The reviews are in, and Call of Duty: Modern Warfare 2 is a great game. It's certainly not flawless, but it lives up to the legacy set by the original Modern Warfare subseries. That being said, the game shipped missing a few modes that have become standard with the series (most notably "Hardcore Mode"). Thankfully, that oversight will be fixed soon.
When Modern Warfare 2 shipped last week, franchise fans were quick to point out that it was missing a Hardcore Mode. In previous Call of Duty titles, that mode, as its name suggests, made multiplayer matches significantly more difficult. For instance, players had much less health, a stripped-back HUD, and could even kill their teammates with friendly fire. According to a recent Call of Duty blog post, Hardcore mode will be added to Modern Warfare 2. Or at least a similar mode that shares everything but that name will eventually be added to the game.
That post states that new "Tier 1 Playlists" will launch at the start of Season 1 (i.e., November 16, 2022). Although, as previously stated, "Tier 1" isn't actually new but instead Hardcore Mode wrapped in a new bow. The blog also promises that Tier 1 playlists will offer "a more challenging experience compared to traditional Multiplayer," as it will lower player health, strip the HUDs, and turn on friendly fire.
All of the Hardcore Mode handicaps will remain consistent throughout "all game modes that support Tier 1," but the blog doesn't state which modes those are. However, by examining past Call of Duty games, we can make an educated guess. Team Deathmatch, Domination, Free for All, Headquarters, and Search and Destroy are common sights in the previous Hardcore Mode playlists, so they are the most likely candidates to receive the Tier 1 variant update in Modern Warfare 2. However, the game sports many more modes, such as the Ground War and Hardpoint, which are also ripe for a Tier 1 difficulty tweak.
Season 1 won't just mark the beginning of faster, grittier battles in Modern Warfare 2; November 16 will also introduce Call of Duty: Warzone 2.0, which promises to inject new life into Activision's battle royale. Not only will the update introduce Al Mazrah (the "biggest Call of Duty: Warzone map ever"), but it will let players pilot vehicles, swim through bodies of water (and ambush opponents from them), and engage NPCs. Since Activision claims that Warzone 2.0 will extend into Modern Warfare 2, perhaps we can expect Tier 1 battle royale matches as well?
Assuming things go according to plan, gamers can once again participate in the hardest multiplayer matches this side of the first Call of Duty: Modern Warfare once the Modern Warfare 2 update drops on November 16.