News
Call of Duty Black Ops: Cold War Beta Release Dates Teased, Beta on PS4 First
Wondering when you can jump into the Call of Duty Black Ops: Cold War beta? Here's what we know so far.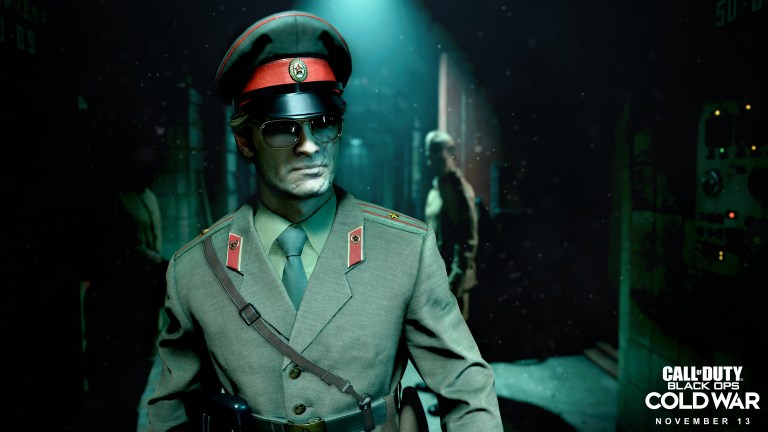 Ahead of the game's launch on Nov. 13, Activision will host beta periods for the PlayStation 4, Xbox One, and PC versions of Call of Duty Black Ops: Cold War. To be eligible to participate in the Cold War open beta before it opens to the public, players will need to pre-order the game. You can pre-order Cold War here.
Activision confirmed in a press release that open beta dates will be announced soon. The PlayStation version of the game's story trailer revealed that the beta will be available on the PS4 "at least five days earlier than any other format." We don't know what content will be included in the open beta, but it's safe to assume it'll focus on the game's multiplayer modes.
Cold War continues the story of the very first Black Ops game, which saw US operatives deal with a Russian threat in the days leading up to the assassination of President John F. Kennedy. The new game, which is set in the 1980s, will have to reckon with the tail end of the Cold War.
"Nothing is ever as it seems in a gripping single-player Campaign, where players will come face-to-face with historical figures and hard truths, as they battle around the globe through iconic locales like East Berlin, Vietnam, Turkey, Soviet KGB headquarters and more," reads the campaign's description.
Along with a single-player mode, the game will also feature a multiplayer mode and a co-op Zombies mode.
The game's multiplayer offering promises to allow players to "engage in deniable operations as an elite operative using state of the art tools of the tradecraft across a variety of experiences from small skirmishes to all-out, vehicle-fueled warfare." Activision will unveil more about the game's multiplayer on Sept. 9.
Cold War will allow players to bring all of their progress and items from the Modern Warfare version of the Warzone battle royale mode to the Cold War version of Warzone. Players will be able to continue playing Warzone through Modern Warfare when the new game launches.
"Uncover dark Cold War experiments that unleash a new Zombie threat to take on in frightening and intense co-operative gameplay with friends," Activision said of the undead component of the new game. More details regarding Zombies are coming at a later date.
While the game will be available on next-gen consoles, Call of Duty fans will have to buy the Cross-Gen Bundle on PS4 or XBO to upgrade to the PS5 and XSX versions when they launch. That bundle will cost $70, making Cold War the latest cross-gen game to not allow players to upgrade to next-gen for free.
More Call of Duty news as we learn it.