News
Call of Duty Black Ops: Cold War Beta Dates Leaked
We may finally know when the Call of Duty Black Ops: Cold War beta is set to begin. Here are details!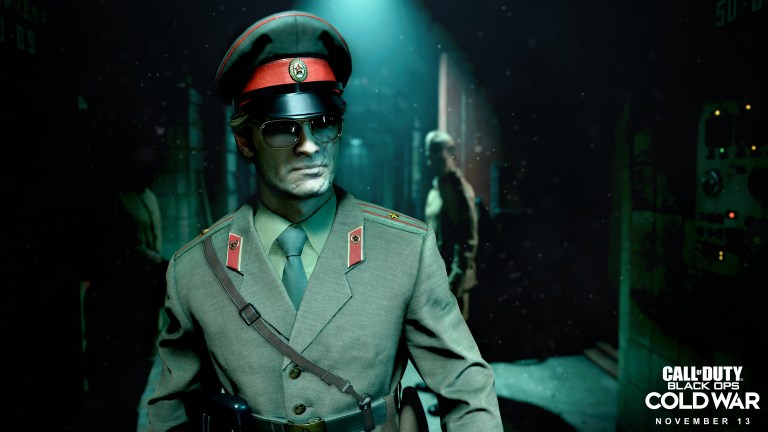 The beta dates for Call of Duty Black Ops: Cold War may have leaked ahead of an official announcement from publisher Activision. According to COD Tracker and a Reddit post (both via IGN), pre-order listings for Cold War within the in-game storefronts for Call of Duty: WWII and Modern Warfare state the beta for the game will begin on PS4 on Oct. 8.
Activision previously confirmed that the beta will be available on the PS4 "at least five days earlier than any other format." If the publisher is sticking to that timeline, that means that the beta will hit Xbox One and PC on Oct. 13 or later. It's unclear at the moment how long the beta period will be on each platform. Traditionally, Activision holds several beta weekends ahead of a new Call of Duty game's release.
As expected, the Cold War beta will center on the game's multiplayer mode. Per a press release, the game's multiplayer offering will allow players to "engage in deniable operations as an elite operative using state of the art tools of the tradecraft across a variety of experiences from small skirmishes to all-out, vehicle-fueled warfare." Activision will unveil more about the game's multiplayer on Sept. 9.
Fans wondering whether a battle royale experience is coming to the new game should be excited about the series' latest installment. Cold War will let players bring all of their progress and items from the Modern Warfare version of the Warzone battle royale mode to the Cold War version of Warzone. Players will be able to continue playing Warzone through Modern Warfare when the new game launches.
Also included in the package is a single-player campaign that picks up after the events of the very first Black Ops game. The story will see the return of military operatives Woods, Hudson, and Mason as well as the introduction of a new operative named Russell Adler (he's the dude that looks just like Robert Redford). There's also a terrifying CGI Ronald Reagan anxious to send you on your way to commit war crimes.
Since this is a Treyarch installment (co-developed with Raven Software), fans should also expect a new Zombie mode.
"Uncover dark Cold War experiments that unleash a new Zombie threat to take on in frightening and intense co-operative gameplay with friends," Activision said of the undead component of the new game. More details regarding Zombies are coming at a later date.
While the game will be available on next-gen consoles, Call of Duty fans will have to buy the Cross-Gen Bundle on PS4 or XBO to upgrade to the PS5 and XSX versions when they launch. That bundle will cost $70, making Cold War the latest cross-gen game to not allow players to upgrade to next-gen for free.
Call of Duty Black Ops: Cold War is out on Nov. 13 for PS4, XBO, and PC.